Explosive publisher BOOM! Studios has announced plans to publish Happiness Will Follow, an autobiographical graphic novel by Mike Hawthorne, telling "the true and tragic story of enduring abuse and discovering a love of art that helped him to build the home he never had in this graphic memoir about family, survival, and what it means to be Puerto Rican in America."
From the press release:
Mike Hawthorne's mother, Blanca Otero, was a proud though atypical Puerto Rican woman from Santurce, San Juan who moved to the mainland, where she became a single mother and struggled to raise her son alone in New York City, a place that tormented them both with its unforgiving nature. But when Mike falls victim to a death curse—a haunting sign of the old country that his mother could never truly escape—she begins a series of events that drive him away from her both physically and emotionally, leaving him to grapple with his complicated relationships with his mother, identity, and heritage.

Mike Hawthorne is an Eisner and Harvey Award-nominated cartoonist and illustrator best known for his record-setting run of Deadpool and his more current work on Spider-man. In addition to his comic work, Hawthorne has served as a story artist and illustrator for Fox, Illumination, Epic Games, as well as Marvel Entertainment, where he did concept work for the upcoming Moon Knight and Hitmonkey shows.
Hawthorne provided dual press release quotes in English and Spanish:
"Many will know me from my work on Spider-man and Deadpool but with HAPPINESS WILL FOLLOW, I'm digging deeper into my personal history than I ever have in my career," said cartoonist Mike Hawthorne. "While HAPPINESS WILL FOLLOW may seem like a straightforward memoir, I believe it truly serves as an illustration of what it means to be Puerto Rican in the United States. What it means to have a nationality with no real nation. I hope you'll be onboard with me."

"Muchos me conocerán por mis comics de Spider-man y Deadpool, pero con HAPPINESS WILL FOLLOW voy a presentarles más a mi historia personal cómo nunca hecho en mi carrera," dijo dibujante de cómics Mike Hawthorne. "HAPPINESS WILL FOLLOW parecerá una autobiografía, pero creo que en realmente servirá como una ilustración de lo que significa ser puertorriqueño aquí en los Estados Unidos. Lo que significa tener una nacionalidad, sin una nación real."
Happiness Will Follow is set to hit stores in May 2020 from BOOM!'s Archaia imprint.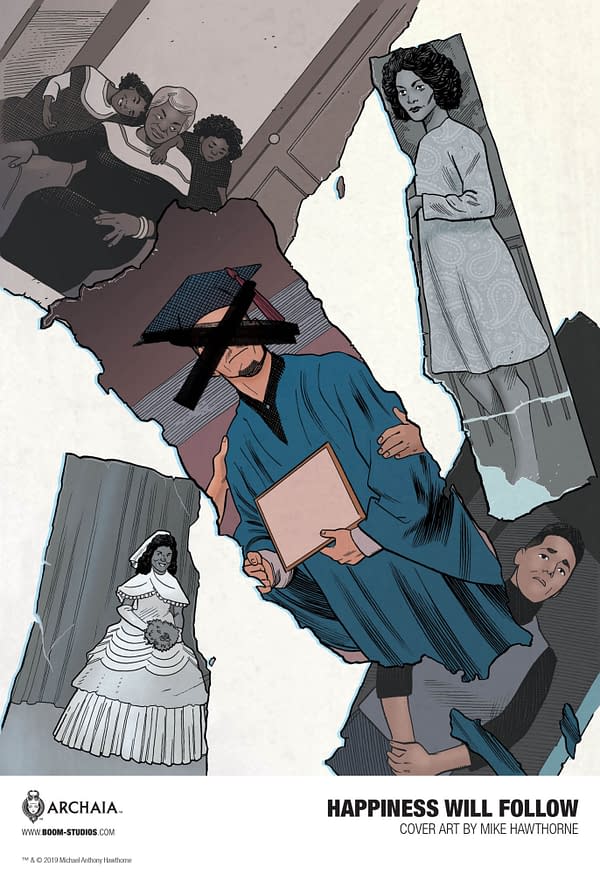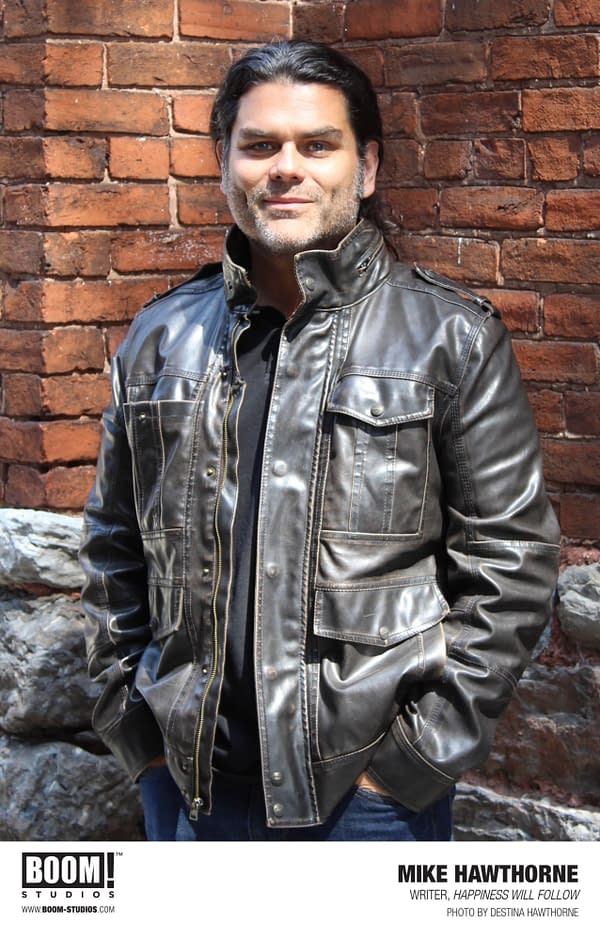 Enjoyed this article? Share it!