Brazilian Batman Vs The World Cup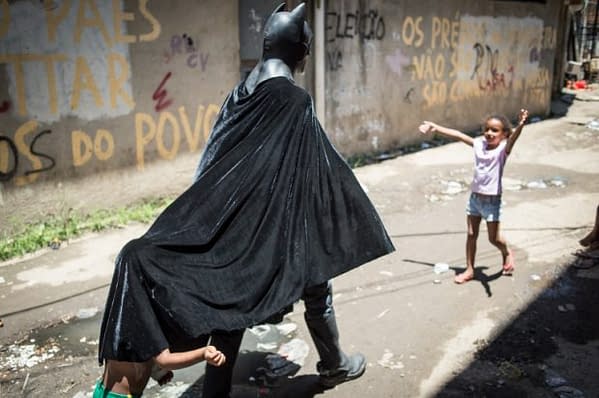 The AFP reports on the Batman Of Brazil.

There have been many protests in Rio de Janeiro over communities being destroyed and residents evicted to build stadiums for the upcoming World Cup being held there.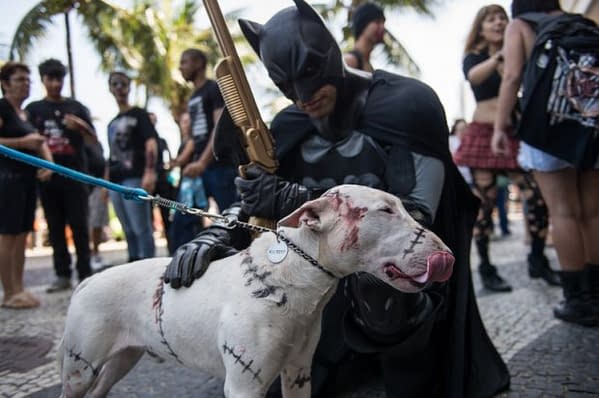 One of the protestors looks a little familiar. A 32-year-old dental technician Eron Morais de Melo who does so by dressing up as Batman.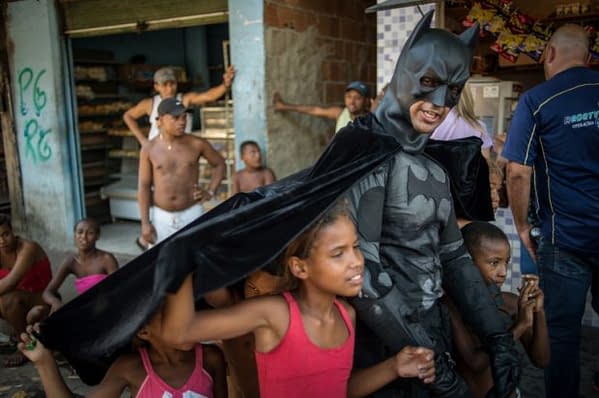 AFP's Yasuyoshi Chiba visited one of the shantytown having those who lived there being moved out.
De Melo says he dresses up as Batman because the character is a symbol of the struggle against oppression. He said he thought Brazil is a dictatorship merely posing as a democracy. The Brazilian constitution says housing, education and health are the obligation of the state and the right of the people, and that he will continue to be Batman until people get what they need.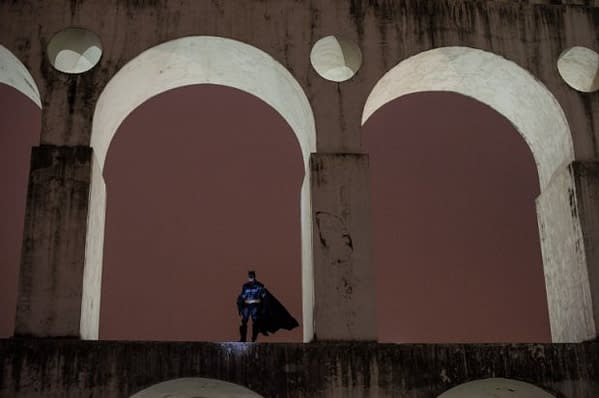 He has been arrested during protests for wearing a mask, under Brazilian law, but had taken to waving his ID around to try and combat that. It didn't always work and he stopped protesting. People then started protesting that he was no longer protesting.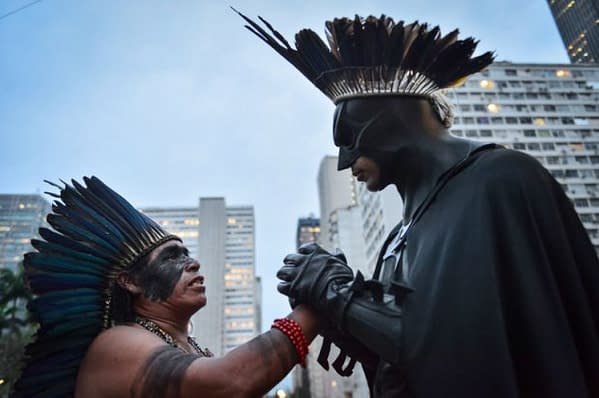 Demonstrators started holding up signs saying, "Where is Batman?" Now he's back, and is even appearing at non-political demonstrations such as a "zombie walk", where people dress up as the undead. He appeared with his fake golden shotgun and acted killing zombies. Now everyone loves his presence.
Apart from those organising the World Cup, of course.