Bulletman and Bulletgirl Return Once More: AC Comics May 2018 Solicits
AC Comics are bringing about their regular collection of classic comic offerings this May. This time around, Men of Mystery returns with Bulletman and Bulletgirl among many others. More details below.
MEN OF MYSTERY #108
AC has ranged far and wide to bring readers a refreshing "new" sampling of Golden Age heroes to chronicle in the big, 108Th issue of Men of Mystery Comics. BULLETMAN was a frequent and popular feature in early issues of MOM, but we haven't run him lately. This issue we rectify that with a rollicking romp pitting BULLETMAN and BULLETGIRL against The Wizard, from Wow Comics #36. Jack Cole's MIDNIGHT fits the same profile, and he's here this ish as well, as MIDNIGHT, Doc and the gang get tangled up in a crooked boxing match in a story from Smash #74. We've only ever done ONE story of Fox Features' stars-and-stripes super-guy, U. S. JONES; but we're adding another one here, right out of Wonderworld #32. Jones' co-star from that book, The FLAME is here as well, along with his costumed partner FLAMEGIRL. Bob Powell's MAN in BLACK appeared mainly in short stories later in his run; early on, MIB ran at feature length. This issue will showcase one of his earliest appearances (from All New #14), "Underground To Oblivion" GREEN LAMA rings in with a Jack Binder-drawn saga from his early Prize Comics run as he investigates some stolen Iriqouis artifacts. A quartet of other heroes will make only their SECOND appearance EVER in MOM this time around, and that group includes the boy hero BOMBSHELL (drawn by Norman Maurer), Dr. FROST, SUPER-AMERICAN ( by Dan Zolnerowich), and The BLACK OWL!! Debuting in MOM #108 will be a pair of heroes- the mysterious mage known as TAO ANWAR, and Fiction House comics' gritty, trench fighting COMMANDO RANGER, as drawn by Artie Saaf. All this plus LADY LUCK, The SPACE RANGERS and another surprise or two.
Writers: Joe Millard, Kendall Foster Crossen, Toni Blum, Martin Hearn, Charles Biro, Otto Binder, Bill Woolfolk, Dick Wood and others uncredited.
Artists: Jack Cole, Bob Powell, Arturo & Louis Cazeneuve, Joe Maneely, Norman Maurer, Dan Zolnerowich, Maurice Gutwirth, Artie Saaf and Jack Binder.
Cover artist: Jack Binder and Charles Sultan
UPC Code: 64924192603010811
Retail Price: $29.95
Format: Standard comic book size, saddle-stitched
Page Count: 140 pages
Color: Black and White (with color covers)
Ship Date: May 28, 2018
---
---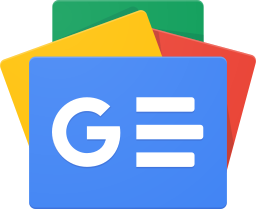 Stay up-to-date and support the site by following Bleeding Cool on Google News today!