Posted in: Comics, Review | Tagged: archie, archie comics, B&V Friends Comics Annual, betty, Dan DeCarlo, Dan Parent, Hot Dog, Josie and the Pussycats, jughead, Reggie, stan goldberg, Tim Kennedy, veronica
---
B&V Friends Comics Annual #253
According to Dan Parent, Archie will be doing a number of fairly tale stories for the classic Archie line. In this issue of Betty and Veronica Friends: Comics Annual we have a re-telling of The Princess and the Pea called The Princess and the Pea-Brained.
It's safe to assume Archie is the pea brain, as he only has eyes for Lady Betty and Lady Veronica. Because you know that's fair to them. His father, King Fred, knows that both of them are fine young women but he would rather his son marry a real princess. It's funny to see Fred written in an almost mean light since he's always so level headed. But for the sake of drama, and for Jughead helping to make him look a fool, Dan wrote him accordingly. The story is a cute take on a timeless classic, and I'm excited to see the other fairy tale stories he puts out.
Theres a good selection of Josie stories in here as well. My guess is they were included on the off chance anyone who watches Riverdale will pick this up and maybe get some more insight on the Pussycats. It's also nice to see Chuck in the digest as well. In the show he's a total dick (see: Justice for Ethel) but in the comics he's just a regular comic book nerd! We even get to see Polly in this issue. It's amazing how drastically different the secondary characters are in Riverdale compared to their select stories over the years. It makes for great drama, but I still think there's just too much too soon.
Overall this is a great digest if you're looking for some secondary character action. It's also Dan Parent heavy, so if you're a fan of his this is worth picking up.
---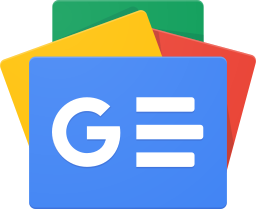 Stay up-to-date and support the site by following Bleeding Cool on Google News today!