Cable and Deadpool go together like peanut butter and jelly, eggs and bacon, fries and ketchup, or… hey, is anybody getting hungry? What were we talking about again? Oh yeah, Cable and Deadpool were meant to be BFFs, but what happens when a teenage version of your best friend goes back in time and kills the older version of himself before he ever met you? Pretty awkward, right?
Well, on the downside, all of that history between Cable and Deadpool has been lost to the sands of continuity. You can just throw those Cable/Deadpool issues right in the trash, we guess. (Or send them to us so we can sell them on eBay.)
But on the bright side, it means these two can meet for the first time… again! And that's what's happening in Cable #3, as revealed in Marvel's full May 2020 solicitations today.
But can their relationship possibly be the same?
CABLE #3
GERRY DUGGAN (W) • PHIL NOTO (A/C)
DESIGN VARIANT COVER BY TOM MULLER
DARK MARVEL VARIANT COVER BY GIUSEPPE CAMUNCOLI
DAYS OF FUTURE PAST VARIANT COVER BY JAVIER RODRIGUEZ
REUNITED FOR THE VERY FIRST TIME!
Deadpool considers Cable one of his oldest and best friends. Cable hasn't met Deadpool, yet. He's in for a treat.
32 PGS./Rated T+ …$3.99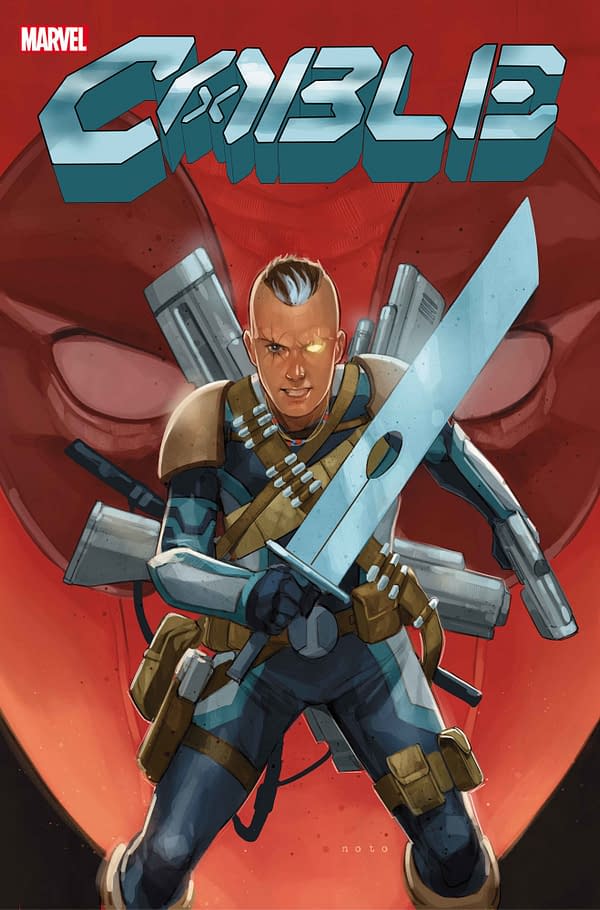 Enjoyed this article? Share it!