Caitlin Like's Solo Graphic Novel Debut, The Hundredth Voice
The Hundredth Voice is a new middle-grade graphic novel by Caitlin Like, which Dark Horse is pitching as in the vein of Neil Gaiman.
---
The Hundredth Voice, a new middle-grade graphic novel by, and solo graphic novel debut of, Caitlin Like, which its publisher Dark Horse is pitching as in the vein of Neil Gaiman. Cailtlin Like is better known for drawing graphic novels such as the Show Me History series from Portable Press, Helen Keller: Inspiration To everyone, Harriet Tubman: Fighter For Freedom, Jesus: Messenger For Peace, the Papa Luther graphic novel, and Climate Keepers: Agents Of Project Zero from Dark Horse. This appears to be quite the departure from that.
"Uriel Driscoll was born into a family with an amazing gift—and a terrible curse. While his family members all have superb singing voices, they are doomed to lose their gifts at the height of their success! Invited to the exclusive Aisling Academy, run by his own mysterious grandfather, Uriel finds the curse is the least of his problems: horrible accidents keep befalling the students, ghosts roam the halls, and Uriel isn't sure he can sing in the first place! And if Uriel can't find a way to break his family's curse, he'll have to leave his new school, and his new friends, forever…"
"The Hundredth Voice was written for kids getting into bootleg musical theater and trying to communicate with ghosts," said Caitlin. "It's about being an artist, especially the serious resolve that feels like life or death when you're young and told you're gifted- that fear that you're going to run out of time, even when you're still a kid. And it's about faeries! And ghosts- that's important, too."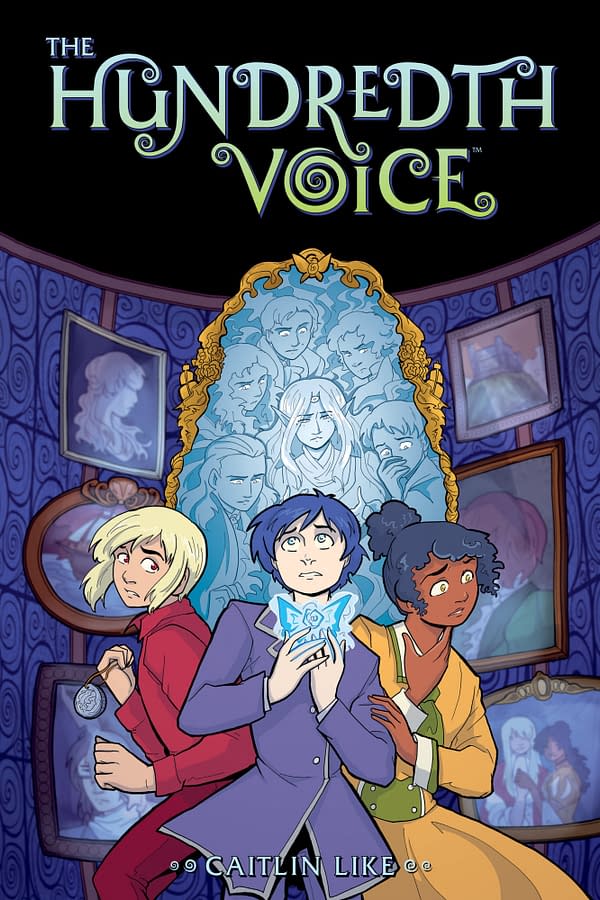 Caitlin Like is local to Dark Horse, a cartoonist from Portland, Oregon with a BFA in Art and Performance from the University of Texas at Dallas. She is currently a member of Helioscope Studios in Portland, Oregon and is represented by Laurel Symonds of ktLiterary. The Hundredth Voice will be published in bookstores on the 25th of October, 2023.