Posted in: Comics, Comics History | Tagged: captain marvel, cc beck, fawcett, Whiz Comics, William Parker
---
Captain Marvel, Legion X and the Civil War
With anticipation running high for the Captain Marvel movie ahead of its March 8, 2019 premiere, you're sure to run across a few articles telling you that Carol Danvers is not the first comic book Captain Marvel. Nor is she the first Captain Marvel from Marvel Comics. A few of those articles will even tell you about that wonderfully strange version of Captain Marvel done by Human Torch creator Carl Burgos in 1966. That one is particularly important because it led to a legal battle between M.F. Enterprises publisher Myron Fass and Marvel Comics owner Martin Goodman.
Before any of those other Captain Marvels, there was the one from Fawcett who debuted in late 1939 in the pages of Whiz Comics #2 (#1) (yes, it's complicated), and many will tell you that this character is the original Captain Marvel.
But there is another Captain Marvel before Fawcett's, and he's likely the true original in the context of comics history. He was a relatively famous and well-regarded person in his day, and there's a strong possibility that he was an inspiration on the names of the comic book characters who followed.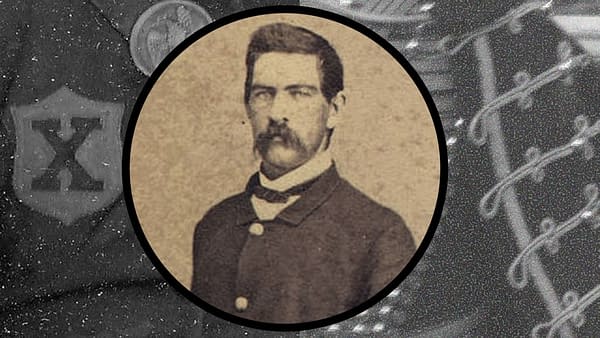 His October 25, 1916 Obituary, tells the story of this Captain Marvel, Thomas S. Marvel. It reads in part:
Capt. Thomas S. Marvel, for many years head of the Marvel Ship Building Company, of this city, died this morning at 4:45 o'clock at his home, 52 Ann street, of general debility. He was born in New York in 1834. His father, who was also Thomas S. Marvel, came to this city when Captain Marvel was two years old. He was a shipbuilder and established the ship yards here, his son learned the business and succeeded to it when he was 21 years old.

When the Civil War broke out Captain Marvel quit the business and organized Company A. of the 56th New York Volunteers, of which he became captain. After serving 15 months in the war he returned to Newburgh and later went to Staten Island, where he remained until 1877, when he returned to Newburgh and became superintendent of construction of ships in the Ward Staten and Company. When that company went out of business he formed a partnership with John Delany. After a few years Mr. Delany retired and the company became known as the Marvel Ship Building Company.

Under his instruction, many of the finest boats in American waters were constructed. One of these was the Steamer Hendrick Hudson, of the Hudson River Day Line, which is the finest river steamer in the world. He also constructed the Corsair for J. Pierpont Morgan. This was one of the finest steam yachts ever constructed. Nearly all of the ferries between Weehawken and New York were constructed by the company. The Homer Ramsdell was also constructed by the company. The Orange, the Dutchess, the Newburgh and the Fishkill-on-the-Hudson, of the Newburgh and Fishkill Ferry Company, were built here.
[easy-image-collage id=960626]
Fawcett's Captain Marvel was originally supposed to be named Captain Thunder. There are a couple of data points from 1980s-era interviews that suggest how the name change went. Captain Marvel artist and co-creator CC Beck had an assistant (who became an accomplished comic book artist in his own right) named Pete Costanza, who said, "I suggested 'Captain Marvelous' instead. This was shortened to 'Marvel,' so I can't take all the credit", while Fawcett editorial director Ralph Daigh simply noted, "As to why the name of our hero was changed from Captain Thunder to Captain Marvel, I just thought it sounded better."
But it's hard to ignore how Captain Marvel creator and writer William Lee Parker's own background and experiences might have come into play. Given that he was born in East Orange, NJ, went to college at Princeton, and aside from periods of military service spent most of his life living and working in the New York and New Jersey areas, it seems probable that Parker spent time travelling on Captain Marvel-created river ferries while growing up, and that it was a name he had some background familiarity with.
Further, Parker appears to have been a student of military history and perhaps even local New York area military history. After having been in the ROTC program at Princeton, he joined Squadron A — an exclusive volunteer troop cavalry and political club which began life as the New York Hussars, and that too might have made him familiar with the exploits of Thomas S. Marvel's Civil War career. Marvel's 56th New York Volunteers were popularly known as the Tenth Legion or Legion X, and prominently wore a crest with an X on the chest of their uniforms.
[easy-image-collage id=960643]
Parker seems to have been the formative voice in the creation of Fawcett's Captain Marvel, and while it's been suggested that he contributed specifics of the costume — such as the lightning bolt and the style of cape — a comparison of some specifics of the costume to various Hussar uniforms reveals a few more specific details. The cut and style of the cape does indeed appear to be inspired by styles which can be found in various Hussar-inspired uniforms, right down to the design at the cape's edges. The across-the-chest buttoning found in the original Captain Marvel design also appears based on military styles which can be found in Hussar and other styles of uniforms. Of course, even the notion of the Lieutenant Marvels play into this military theme.
[easy-image-collage id=960668]
Given this, when Fawcett quickly moved on from Flash Comics to Thrill Comics to Whiz Comics due to various trademark concerns (more on that in part 2 of this series), and from Captain Thunder to Captain Marvel, it stands to reason that Parker had a significant say in how that went. And since it's also clear that Parker was bringing his knowledge of local military history into play, it's no great leap to think that he had a hand in choosing the Captain Marvel name as well, based on a famous name from local ship building and military history.
---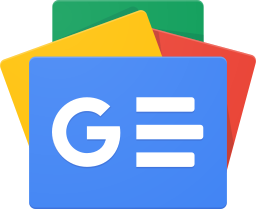 Stay up-to-date and support the site by following Bleeding Cool on Google News today!