Cardinal Dagon Launches in Behemoth Comics July 2020 Solicits, Maybe
Behemoth Comics is the relatively new publisher that took over Amigo Comics earlier this year. It seems they are not planning to let any global situation stop them from getting their comic books out and about. Alterna Comics told us that Diamond Comic Distributors had told them, no new comics until August, but Behemoth doesn't seem to have got the same memo. If Diamond Comic Distributors is indeed making its big come back in mid May – and we have no idea what DC Comics they may or may not have to distribute – then the likes of Behemoth Comics may be there to fill the gap. For July, they have the launch of a new series Cardinal Dagon from Massimo Rosi and Giuseppe Costabile. A graphic novel The Gatherer by E & E Plissken and Sebastian Cabrol. While The Osiris Path continues, by Christian Moran, Corey Kalman, Brockton McKinney and Walt Barna.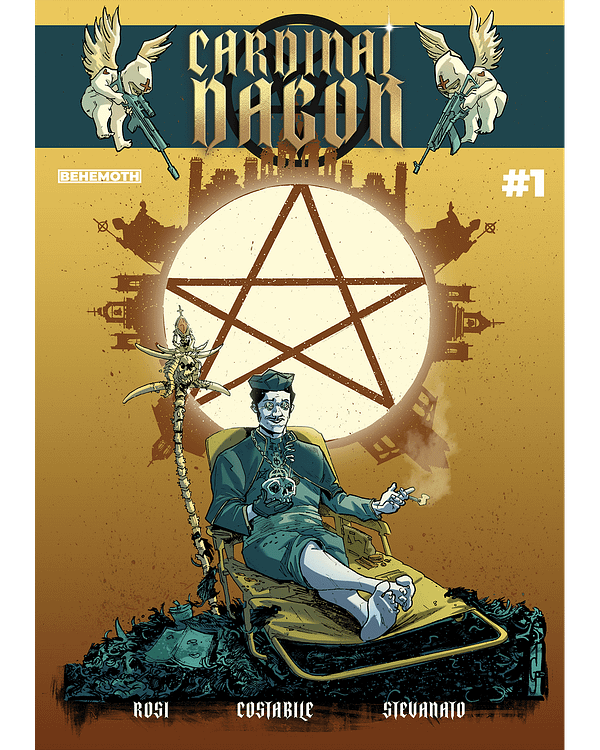 CARDINAL DAGON #1
WRITER: Massimo Rosi
ARTIST: Giuseppe Costabile (art), Renato Stevanato (colors), Mattia Gentili (letters)
JULY 22nd / 32 PAGES / FC / M / $3.99
Enter the Cardinal, a scoundrel. He loves women; he sings karaoke, has bad taste and goes around like a gigolo and a dandy. After the death of the Pope, it's entirely up to him to bring about the ruin of Earth, in his own way of course.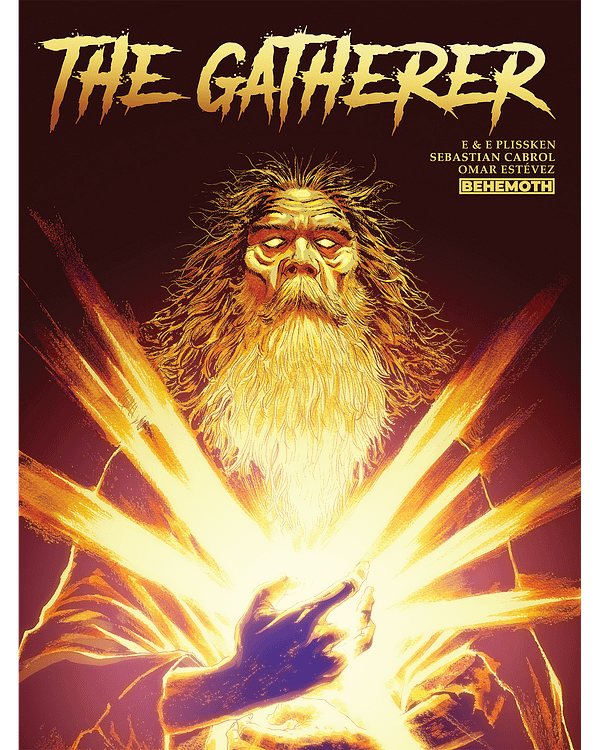 THE GATHERER
WRITER: E & E Plissken
ARTIST: Sebastian Cabrol (art), Omar Estévez (colors & letters)
JULY 15th / 112 PAGES / FC / M / $14.99
1988, it's Friday night and a meteorite has crash landed just outside a big city, bringing a dangerous alien parasite inside. Struggling to survive in an unknown and hostile environment, the sneaky visitor seeks a warm-bodied host. From the talented Sebastian Cabrol (Marvel's Falcon) Omar Estévez (Batman '66) and E & E Plissken (Heavy Metal Drummer).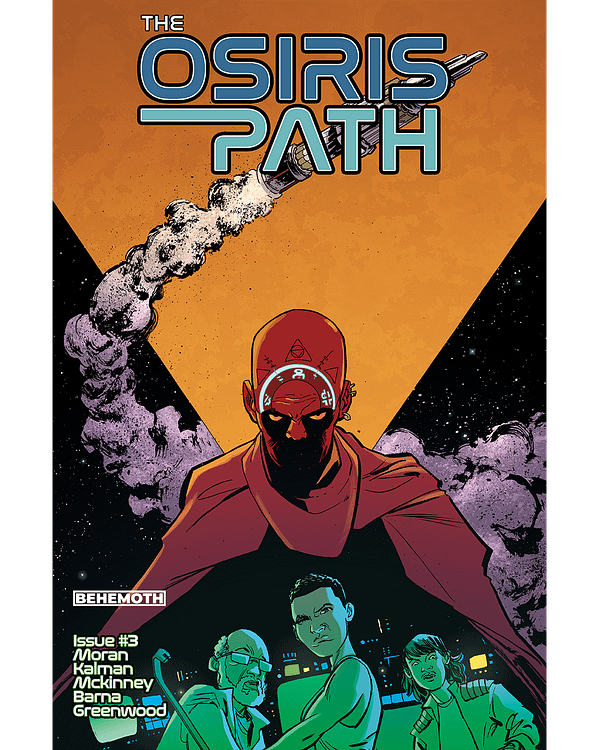 THE OSIRIS PATH #3
WRITER: Christian Moran, Corey Kalman, Brockton McKinney
ARTIST: Walt Barna (art), Daniel Arruda Massa (letters)
COVER: Justin Greenwood (art), Brad Simpson (color)
JULY 8th / 28 PAGES / FC / M / $3.99
The epic saga concludes! An archaeologist is recruited to join a covert, military space program where he and his team must face a black magic cult that will stop at nothing to prevent the crew from deciphering the meaning of The Osiris Path. Justin Greenwood (Stumptown, The Fuse, The Last Siege) and Walt Barna (Dark Foundations) team with Zero Space Industries (Moran, Kalman, and McKinney of Amerikarate) to create this high-octane space epic in the likes of Indiana Jones!