Superstar writer Charles Soule has revealed what he's doing next after Return of Wolverine: more returning of Wolverine, apparently! In his latest newsletter, Soule revealed that he's working on a 12-part Wolverine story for the relaunch of Marvel Comics Presents, Marvel's classic anthology series that contained serialized and one-off stories from veteran creators and newcomers. And usually at least one Wolverine story, because those comics ain't gonna sell themselves.
Why is it called The Vigil? Perhaps it alludes to the funerals for all the Wolverine fans who waited for his goddamn return to finally finish for so long they all eventually died of old age because Marvel kept dragging it out? Whatever the case, here's what Soule had to say about it:
If you happen to be someone who pays close attention to announcements and such about my books, you'll know that all of my Marvel/Star Wars comic series are ending in December/January (but not CURSE WORDS, my Image series with the delightful Ryan Browne – that's marching on.) I am not done with comics, or Marvel, or Star Wars, not by a long shot, although it'll take a little time for some of the announcements to hit. In the meantime, I am doing a new Wolverine series for Marvel as part of their Marvel Comics Presents relaunch, starting in January. It's a twelve-part story called (tentatively) WOLVERINE – THE VIGIL, and each segment is set in a different decade, moving forward and starting during World War II in the 1940s. Paulo Siqueira is drawing it, who is absolutely incredible. It's dark, almost a fantasy or horror story, and I'm excited about it. Beyond that… wait and see!
Waiting. Seems to be what Wolverine's return is all about, doesn't it?
Marvel Comics Presents launches in January. And of course, we'd be remiss in our contractual duties if we failed to point out that you heard about this here first… sort of. We'll just say "pip pip" and move on.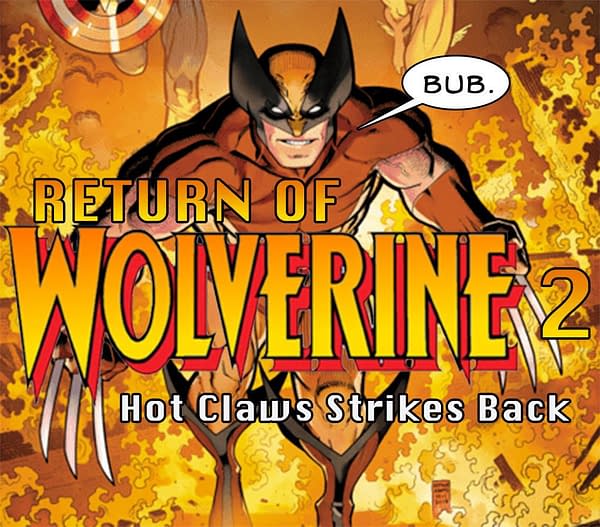 Enjoyed this article? Share it!