Check Out 8 Fall Releases From Koyama Press
Koyama Press has released their Fall line-up and it's reliably impressive, giving us hope for that period when we realize that summer is over and have to cope with a return to wearing trousers and close-toed shoes. These 8 graphic novels and collections will help, including one for the kiddies.
DRESSING
ISBN: 978-1-927668-22-1
$19.95
5 ½ x 8, 120 pages, colour, paper over board
September 2015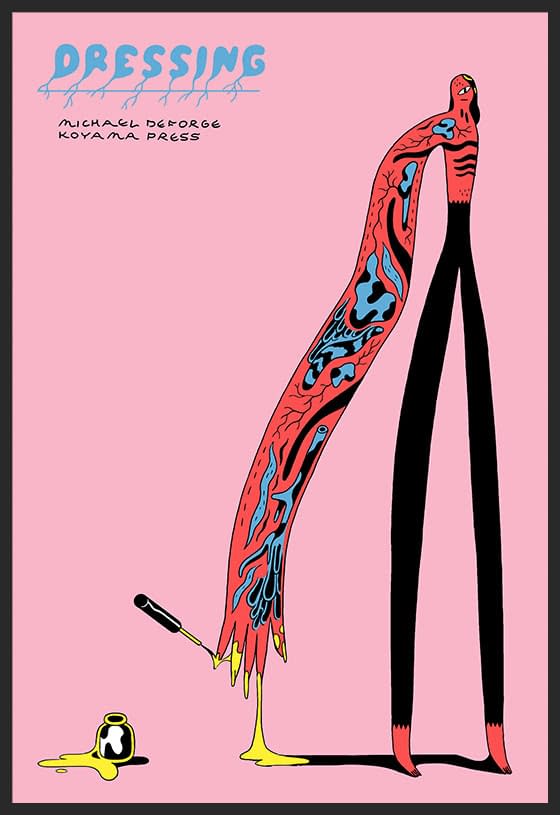 Like Very Casual, a collection of very odd odds and sods from the outré oeuvre of Michael DeForge.

Michael DeForge makes comics like no one else. This collection of the cartoonist's mini-comics, zines, anthology work, and more, is a follow up to the award-winning Very Casual, and shows the artist at the height of his occasionally fever-induced powers.
LOSE #7
ISBN: 978-1-927668-18-4
$10.00
7 ⅛ x 10, 52 pages, colour, trade paper
September 2015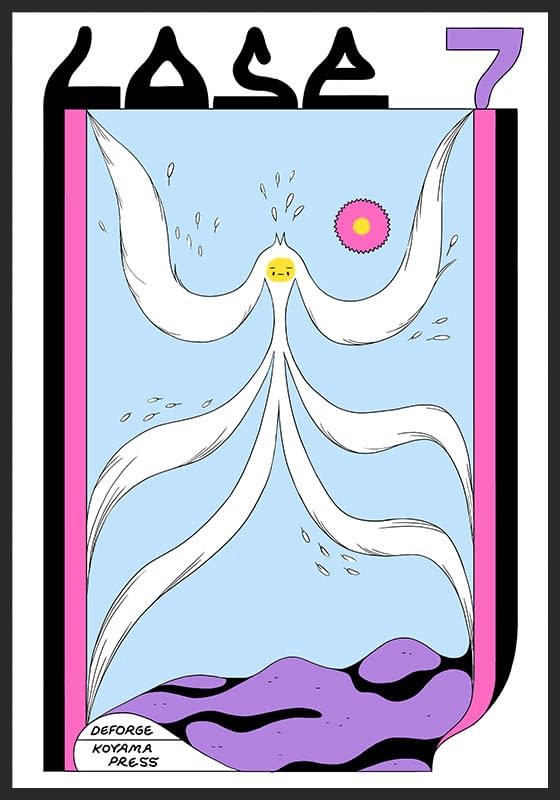 Lose, now in full colour!

The multi-award winning Lose series is Michael DeForge's comics laboratory. The art form is pushed to its limits in these first-time-in-full-colour pages. Revel in a cartoonist at the height of their powers exploring the eccentricities of a woman who befriends her dad's doppelgänger, and the realities of a flightless bird/boy hybrid.
BLACK RAT
ISBN: 978-1-927668-24-5
$15.00
6 x 7 ½, 160 pages, colour, trade paper
September 2015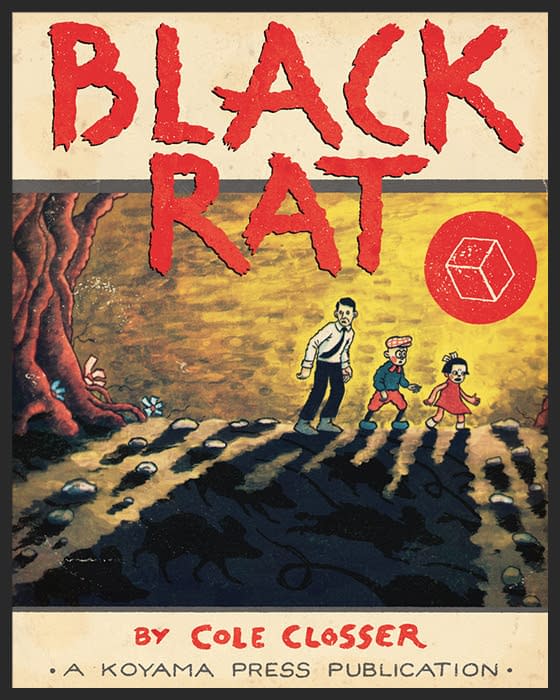 This aesthetically varied collection of nine graphic short stories is loosely linked by the recurring appearance of a black rat.

Black Rat is the sleeper in the shadow, the wanderer in the woods. He walks between worlds and travels through time—slaying monsters, solving mysteries and philosophizing with his fists amidst a barrage of butchered quotes and borrowed styles in a series of seemingly disparate, sometimes violently visceral vignettes.
SEE YOU NEXT TUESDAY
ISBN: 978-1-927668-25-2
$12.00
7 x 10, 128 pages, b&w, trade paper
November 2015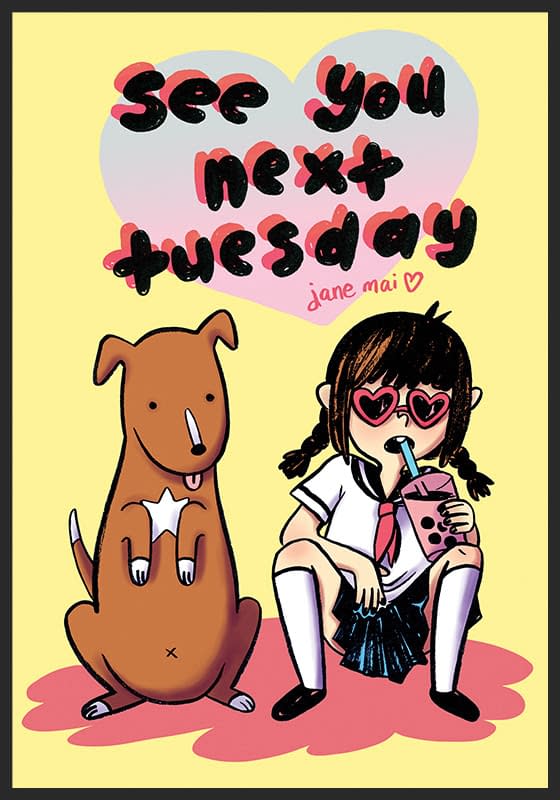 Autobio with bite.

This collection of diary comics features the ennui and wee of twenty-something Jane Mai whose emotions and art traverse the high and low. Moments of visual poetry and heartbreak are interspersed by bad body hair and bathroom disasters; much like life.
DRINKING AT THE MOVIES
ISBN: 978-1-927668-26-9
$15.00
6 ½ x 9, 220 pages, b&w, trade paper
November 2015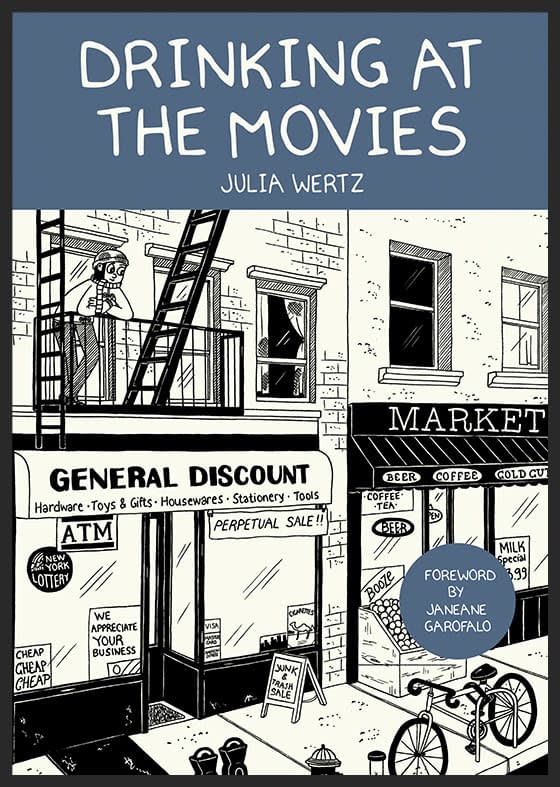 Julia Wertz is the anti-Bridget Jones; her diary comics are filled with life's real and often really hilarious moments.

Representing Julia Wertz's critically acclaimed first graphic memoir in a new format, with brand new material from Wertz, and an introduction by Janeane Garofalo. But don't worry; we haven't replaced any of the wrenching and ribald, whiskey-soaked coming-of-age tale. This is Wertz at her best, which is sometimes her worst.
WAILED
ISBN: 978-1-927668-19-1
$21.95
8 ¾ x 10, 80 pages, CMYK rich-b&w, trade paper
November 2015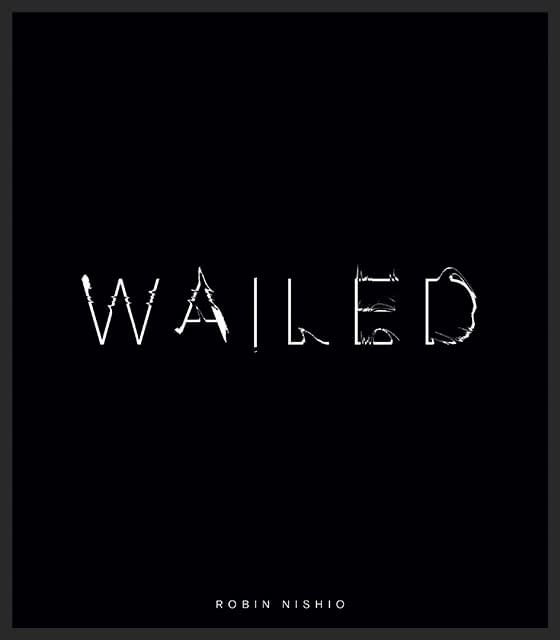 Page through the lives of contemporary cartooning's enfants terribles.

Wailed is an intimate chronicle of a group of friends who also happen to be the vanguard of alternative comics making. In stark black and white, the lives of these young artists are illuminated. Comics are often associated with the past, but this is a document of their future.
CROSSWAYS
ISBN: 978-1-927668-23-8
$22.95
10 x 13, 52 pages, 3 spot colours, trade paper
November 2015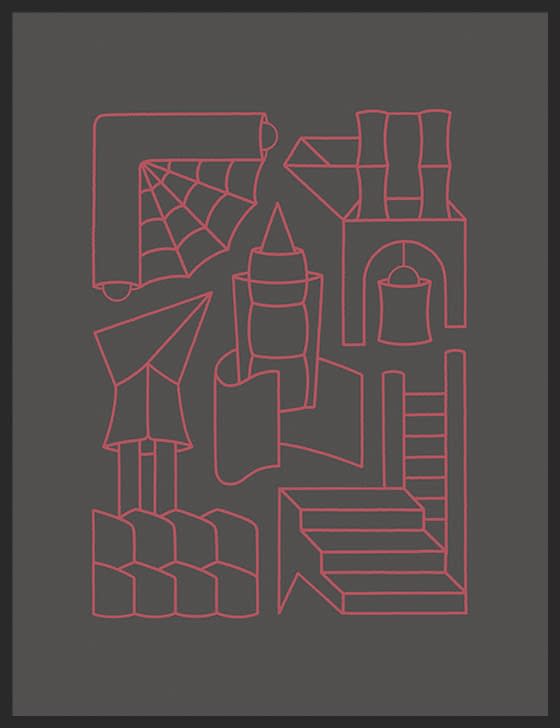 A modern Mondrian; Woollam sees cities as a latticework of vibrant colour and fluid forms.

Crossways presents the ever-changing grids that make up the modern urban center, be they intersecting streets, crisscrossing wires or the ladder that climbs up the side of a building, as pure abstraction. For Woollam, landscape is liquid and the city is a medium as fluid as ink.
KIDS COMICS
JUNCTION
ISBN: 978-1-927668-21-4
$19.95
8 ½ x 10, 52 pages, colour, paper over board
September 2015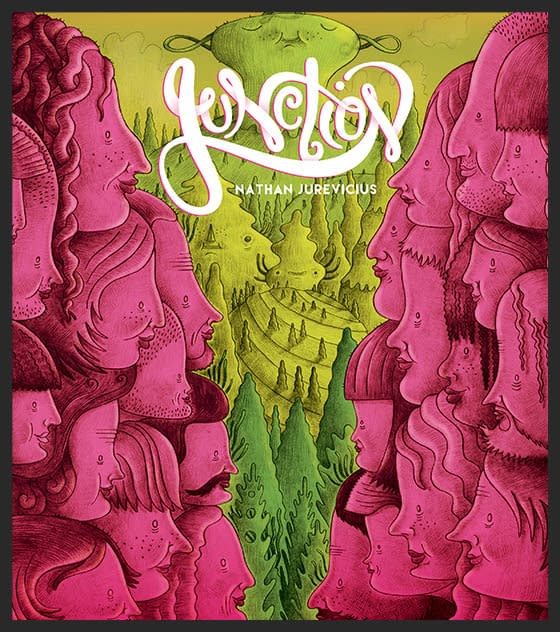 Make a face when the wind changes and it will stick, but, in this myth, you might just love it.

For generations the Face Changers have made the clay tokens that change the winds and faces of their kin. This month the youngest is tasked to take the ten thousand footsteps to the top of the mountain and engulf the town in the winds of change.