Chelsea Cain Responds to Chuck Wendig's Marvel Firing With One Word: Union
This week, the comics community was rocked by a scandal that people will be talking about for some time.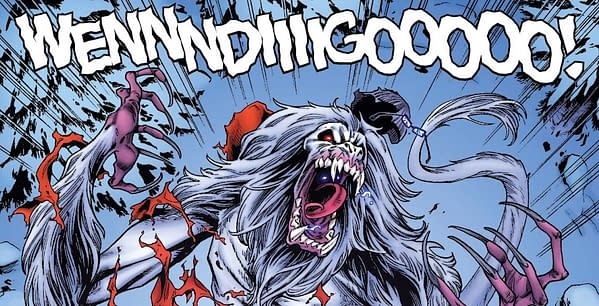 Yes, that's right, dear reader, Wendig went. Author Chuck Wendig was fired by Marvel in the middle of the just-announced Star Wars: Shadow of Vader mini-series, according to Wendig, due to his tweets consisting of "too much politics, too much vulgarity, too much negativity." Yes, if there's one comic book scandal anyone should remember from this week, it's definitely this one and not any other comics scandal that may or may not have occurred.
*loosens shirt collar*
Wendig's firing came late on a Friday afternoon, with Wendig himself announcing the news in a long Twitter thread. Marvel, for their part, refused to comment on the firing. In that thread, Wendig claimed that Chelsea Cain, whose Vision series was canceled also shortly after its announcement, was also fired for similar reasons.
Like Wendig, Cain was extremely vocal after her book was canceled, something that can probably be attributed to both writers making their primary income outside of comics, empowering them to speak out loudly about the sort of power inequality and corporate exploitation that most full time comics pros have had to be quiet about for decades or risk endangering their careers.
For Cain, who's referred to the comic book industry as a "class action lawsuit waiting to happen," there's a solution that could balance the scales of power somewhat between workers and employees in the comic book industry. It's a radical leftist idea called a "union."
Hmm, comic book creators and other workers in the industry joining together to collectively bargain with employers, using strength in numbers balance the scales of power against the megacorps that control the superhero-industrial complex?
Nah, that could never work, could it?