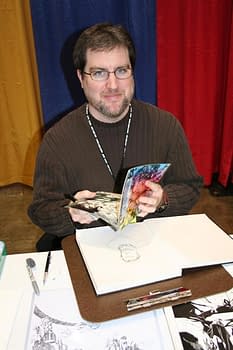 I'd heard something was in the air yesterday, but couldn't get details or Chris Sprouse to return e-mails. And this is why.
USA Today has announced that in the wake of the fuss regarding Orson Scott Card writing a story in the new Adventures Of Superman digital-to-print story, the artist solicited for the strip, Chris Sprouse, is withdrawing his services and will no longer be drawing the Superman story in question.
The Card story in question will no longer appear in the first issue, though USA Today report that DC Comics are looking for a replacement.
May I recommend the artist on DC's digital comic DC Universe Online Legends, Mike S Miller? I doubt he'd be so ready to withdraw…
Enjoyed this article? Share it!