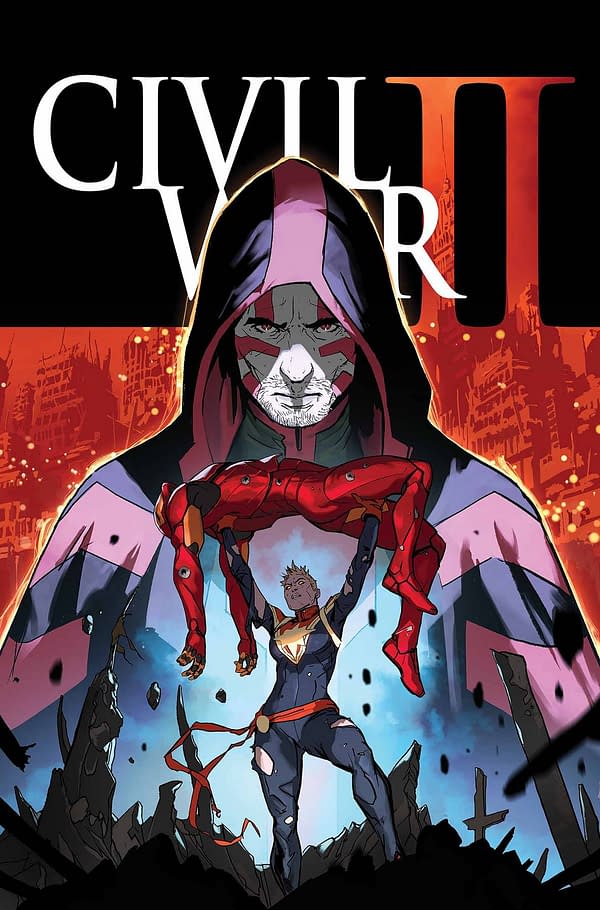 Civil War II is a little on the late side. And even shrinking issue 7 and adding a final issue 8 hasn't sped it up at all. I think these are Secret Wars physics.
Issue #6 already slipped from September to October.
Well, Civil War II #7 has slipped from the most-recently planned date of 19th October, to the 30th November.
While Civil War II #8 has slipped from the planned 11th November to the 28th December.
And Civil War II: Oath #1 has followed it, slipping a full two months from the 26th October to the 28th December…
Enjoyed this article? Share it!