As revealed at San Diego Comic-Con, the world's greatest living comic book writer Chris Claremont will return to the X-Men once again to pen Magneto's X-Men Black one-shot alongside artist Dalibor Talajic. And in Marvel's October solicitations, revealed earlier today, Marvel hammers home the point, advertising: "MAGNETO IS BACK! …and so is Chris Claremont!"
Claremont hasn't technically been away that long if one counts his Kitty Pryde store in X-Men Gold's Wedding Issue special. Prior to that, Claremont had been away since 2015, when Nightcrawler ended. So when Marvel says Claremont is back, do they mean to stay? Or do they mean for just this one issue?
We're hoping it's the former. It's borderline criminal that Marvel keeps someone like Claremont under exclusive contract but hardly ever lets him actually write anything. While it's true that comics should move forward and not rely on the past, it's just plain stupid not to leverage the man who co-created many of the stories that defined the X-Men.
Uncanny X-Men will return in November, and there's no creative team announced yet. That means there's still time for Marvel to consider the idea we presented months ago: reboot Uncanny X-Men as a weekly anthology series, featuring a main storyline collaborated on by a team of creators and several additional stories in each issue, some one-and-done, some serialized. And if one wanted to launch such a series, why not use everyone on the creative teams for X-Men: Black to start with? Or is that Marvel's plan all along?
Marvel could get a year's worth of spectacular weekly stories out of the group below, and when things get a little tiring, bring in a new batch, perhaps with a new legendary X–veteran like Louise Simonson to anchor it. An ensemble team allows Marvel to give opportunities to up-and-coming creators without sacrificing name recognition on the cover. Bill it as the legends of today working with the stars of tomorrow to return the X-Men to their rightful place of prominence.
As it stands, it's hard to imagine a regular Uncanny X-Men reboot with a regular-sized creative team in a regular format feeling much different than the last twelve times Marvel has rebooted the X-Books, no matter who ends up on the creative team. Why not try something radically different, while also honoring the X-Men's rich history and making use of the writer whose name is probably more closely associated with the franchise than anyone else's?
And if not? Why not let Claremont out of that contract so he can go write something at DC?
Well, let us know what you think in the comments.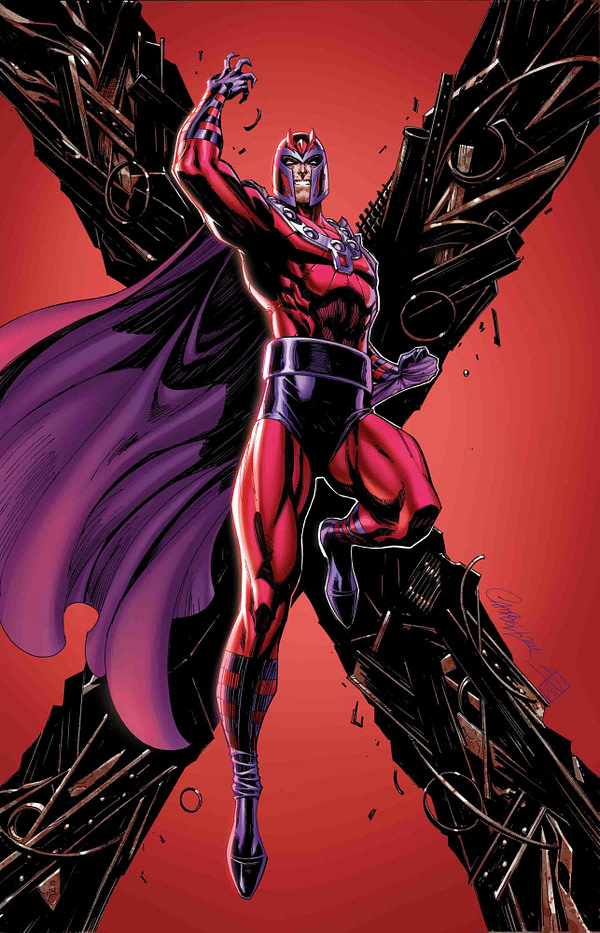 X-MEN BLACK – MAGNETO #1
CHRIS CLAREMONT (W) • Dalibor Talajic (A)
Cover by J. SCOTT CAMPBELL
MUGSHOT variant by Salvador Larroca
MAGNETO IS BACK!
…and so is Chris Claremont! For years, Magneto has done everything he can to achieve his goals for mutant domination. But now Magneto has declared that enough is enough. So what revolutionary plan does Magneto have that will change the face of mutantkind? And will anyone be able to stop him? Will anyone want to? PLUS: Includes Part 1 of X-MEN BLACK: APOCALYPSE the back up story by Zac Thompson, Lonnie Nadler, and Geraldo Borge!
40 PGS./Rated T+ …$4.99
X-MEN BLACK – MOJO #1
SCOTT AUKERMAN (W) • NICK BRADSHAW (A)
Cover by J. SCOTT CAMPBELL
MUGSHOT variant by Salvador Larroca
THE SPINELESS SHOWMAN TAKES CENTER STAGE!
That's right — that most successful producer ever to pack the cross-time airwaves, the man himself, MOJO, has yet another plan in place the boost his ratings at the X-Men's expense! And I'm sure he would say it's THE MOST IMPORTANT COMIC BOOK YOU'LL EVER READ!
PLUS: Part 2 of X-MEN BLACK: APOCALYPSE!
40 PGS./Rated T+ …$4.99
X-MEN BLACK – MYSTIQUE #1
SEANAN MCGUIRE (W) • MARCO FAILLA (A)
Cover by J. SCOTT CAMPBELL
MUGSHOT variant by Salvador Larroca
THAT'S SO RAVEN!
What's a day in the life for Raven Darkholme, A.K.A. Mystique? Brutal kills, revenge-fueled chills, seductive thrills…and that's all before breakfast! Award-winning author Seanan McGuire (X-MEN GOLD ANNUAL #2) and rising star Marco Failla take Marvel's multifaceted mutant murderess for a spin! PLUS: Part 3 of X-MEN BLACK: APOCALYPSE!
40 PGS./Rated T+ …$4.99
X-MEN BLACK – JUGGERNAUT #1
ROBBIE THOMPSON (W) • SHAWN CRYSTAL (A)
Cover by J. SCOTT CAMPBELL
MUGSHOT variant by Salvador Larroca
Nothing can stop the Juggernaut…
…until now. What has finally stopped Cain Marko in his tracks? You'll have to see to believe, but we can promise you it's gonna involve nothing but punching for the Juggernaut! PLUS: Part 4 of X-MEN BLACK: APOCALYPSE!
40 PGS./Rated T+ …$4.99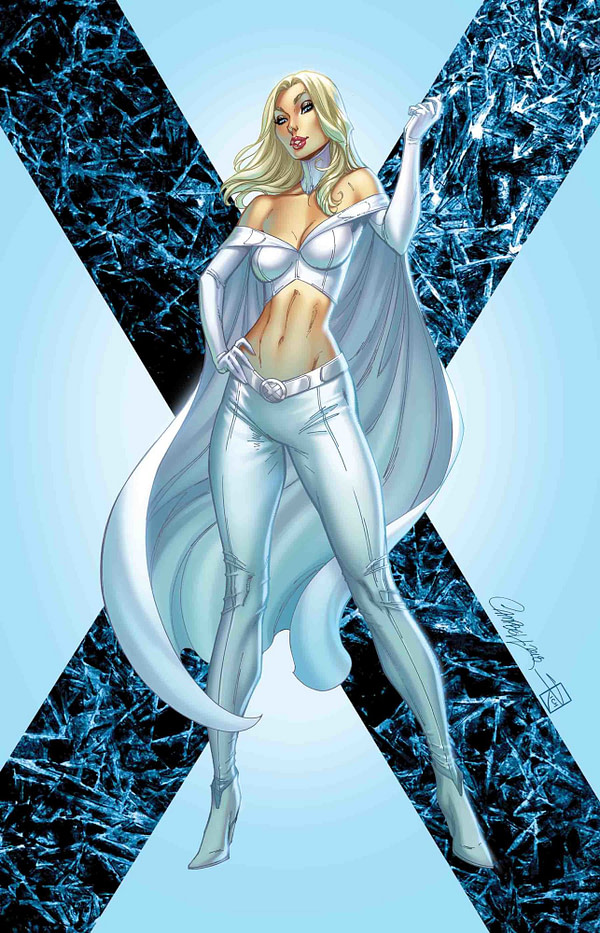 X-MEN BLACK – EMMA FROST #1
Leah Williams (W) • CHRIS BACHALO (A)
Cover by J. SCOTT CAMPBELL
MUGSHOT variant by Salvador Larroca
THE DIAMOND DIVA STRIKES BACK!
Before she was an X-Man, Emma Frost was White Queen of the Hellfire Club where she labored under the yolk of Sebastian Shaw, the Black King. Now she sets her sights on the club, determined to tear down the organization that wronged her…if she can convince the X-Men to help out. PLUS: Part 5 of X-MEN BLACK: APOCALYPSE!
40 PGS./Rated T+ …$4.99