How Comic Book Resources Employees Learned Their Site Had Been Sold To Valnet
It was Jonah Weiland of Comic Book Resources who first paid me for writing my silly bits of nonsense about comic books, for my column Lying In The Gutters in 2002. The site had been around for seven years, I wrote for it for another seven until 2009, until Avatar Press headhunted me to found Bleeding Cool – for the past seven years.
Now those columns – and everything else about the site that has made it the number one comic book reporting website has been sold, lock stock to Valnet Inc, an "online media publisher". We have the letter that Jonah e-mailed to all contributors, below. In fact it was mailed to me around fifteen times by different people since being sent out.
I'm guessing we're talking a seven or eight figure sum. In a press release, Weiland is quoted as saying "After 21 incredible years running CBR, it's time to begin a new chapter, I'm very proud of what the site has become and what the CBR team has accomplished. Knowing that the CBR legacy will continue to grow in the capable hands of Valnet and their team is enormously gratifying."
Hassan Youssef, CEO of Valnet says that the current CBR offices will be taken over and the editorial team remaining in place.
Which, of course is what everyone says when they do this sort of thing. There's no information as t what this means for Weiland's server business upon which CBR was based and provided mus of the revenue through the years, including from Bleeding Cool at one point.
Look forward to Hassan joining the Top 100 Power List for 2016. Jonah's position will depend on what he does next…
Enjoy those old Lying In The Gutters columns, Hassan. They still make for fun reading. Be gentle, okay?
Here's the letter that was sent out…
All CBR Staff And Contributors,
I have some important news to share with you all today. After 21 years of operating CBR.com/Comic Book Resources, I've sold the company to ValNet Inc., a Montreal based publisher who you may know better as the owners of ScreenRant.com. This news will go wide at 9:00 AM Pacific time via news wire services.
I have the utmost of confidence in Valnet to continue operating CBR and ensure the legacy of the site long term. They have a great team who really knows how to get the best out of a web site, with teams dedicated to social media, user acquisition, advertising and much more. This can mean only good things for CBR and its continued growth and position as a leader in the industry.
I'm sure you have a lot of questions and I hope to answer the most important ones via this e-mail.
DO I STILL HAVE A JOB? WHO DO I PITCH STORIES TO?
You are still a part of CBR. Whatever work you have currently in the pipeline, please carry on as you normally would. Any pitches you may have should continue to go to Albert Ching and/or Stephen Gerding. Basically, however you've pitched before, feel free to continue doing it the same way.
HOW WILL I BE PAID/WHOM DO I INVOICE?
For any work published on CBR up to March 31st, or any hourly work you've done for CBR up to March 31st, it should be invoiced to CBR like you have done in the past: an e-mail to accounting@comicbookresources.com with me CC'd.
For any hourly work or work published on CBR done on April 1st or thereafter, you'll invoice ValNet directly. Invoicing instructions for ValNet will be forthcoming. They have a full accounting department and want to make this as smooth a transition for you as possible.
IMPORTANT CONTACT INFO
At this point I'd like to introduce two important people who work at Valnet that will be able to answer many of the questions you'll have:
Ben Kendrick , Managing Editor Screen Rant
Salam Said , Director of Content at Valnet
Ben will take lead as the point of contact for Team CBR. He was part of Screen Rant when it was acquired by Valnet in 2015 and has experience with these kinds of transitions. Ben has all your e-mail addresses as well, but feel free to reach out to him.
IS JONAH STILL A PART OF CBR?
In the coming days, weeks and months I'll be working closely with the Valnet team to ensure a smooth transition, helping them get to know each of you and the many clients CBR works with. I'll be transitioning out of my job as Executive Producer for the site and will no longer be with the site after we're done with transition. It's time for me to explore new adventures in life!
My CBR e-mail address will still be available for a few weeks, but in the future you may contact me at my personal address: XXXX@XXXXX. My cell number remains the same: XXX-XXX-XXXX.
CONCLUSION
I wish I could have contacted each one of you directly, but unfortunately that wasn't feasible with so many people to notify. It has been a distinct pleasure building CBR and working with each of you. The work you've done on CBR and the voices you contribute to comics and pop culture are important and I look forward to reading what you do in the future.

---
---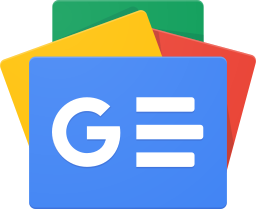 Stay up-to-date and support the site by following Bleeding Cool on Google News today!