The Comic Shop LLC in Pennsylvania's Closing Sale Benefits Animal Charities
The Comic Shop LLC in South Williamsport, Pennsylvania, is closing — and they are having a store-wide sale to clear stock. However, in keeping with the store's history, they are donating 10% of all sale proceeds to animal welfare charities.
The store posted on its Facebook page:
If you didn't hear—We decided to close.
The thing that made this place work was the ability to, in some small way, do something good for others. Our biggest lesson learned was, if you can help, do it.
Well we don't need these comics anymore, we don't want to take them home so what can we do?
Here's the plan— We're going to sell off all the inventory and donate 10% of the profit to a charity we started called
"Samantha, Bub, and Pookie's hounds & pals" animal rescue.
All of the money raised by our rescue is distributed to local shelters in our community. So everything is marked down and we get to do one last charity drive. Come help us!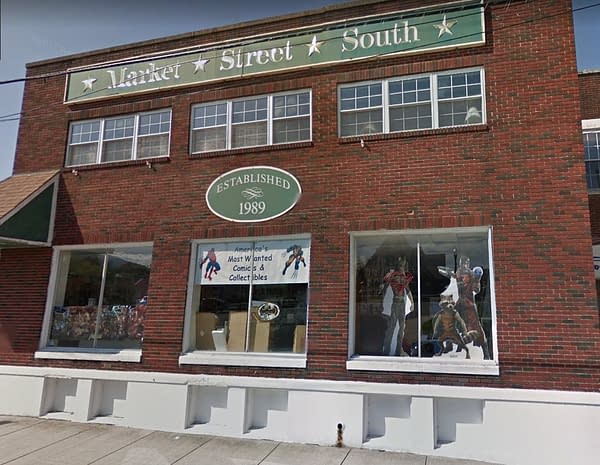 And a follow-up:
Lately I've noticed a lot of people are posting the sad emoji in regards to the store closing.
I want to tell a story, this is kind of the way I look at this venture—
Mom came to the store a while back and told me a story about her boy.
While watching tv her son got up from the couch, ran back to his room and closed the door. A few minutes went by and she went in to check on him. When asked what he was doing he said, I'm studying for my spelling test for tomorrow. In shock she proudly asked him why he was so adamant about studying. He said, "I promised the guys at the shop I would pass this one".
We have had 409 good report cards and tests come through the door since we started the rewards program. We were able to raise over 16,000$ for charities over the last 2 and a half years. We even had someone propose to their wife here! How cool is that?!We got to do all that and make a living. We're not sad, we thank God everyday we had the outlet to do that.