Another day, another part of Marvel's Incoming puzzle, their big new Point One-style anthology for December 26th, leading into whatever it is Marvel has planned for 2020. And this has the Champions clustered around a TV screen featured what appears to be a politician at a podium making the sign of… well what? Middle and ring fingers together? A Reverse Spock? Any ideas?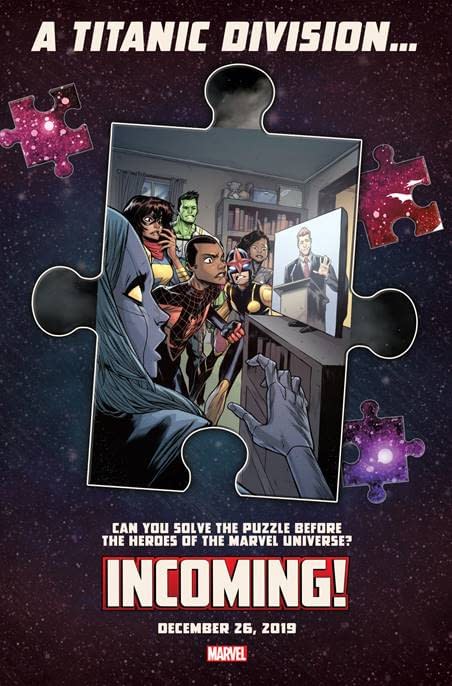 They join Professor X, Apocalypse and Magneto, straight from House Of X and Powers Of X…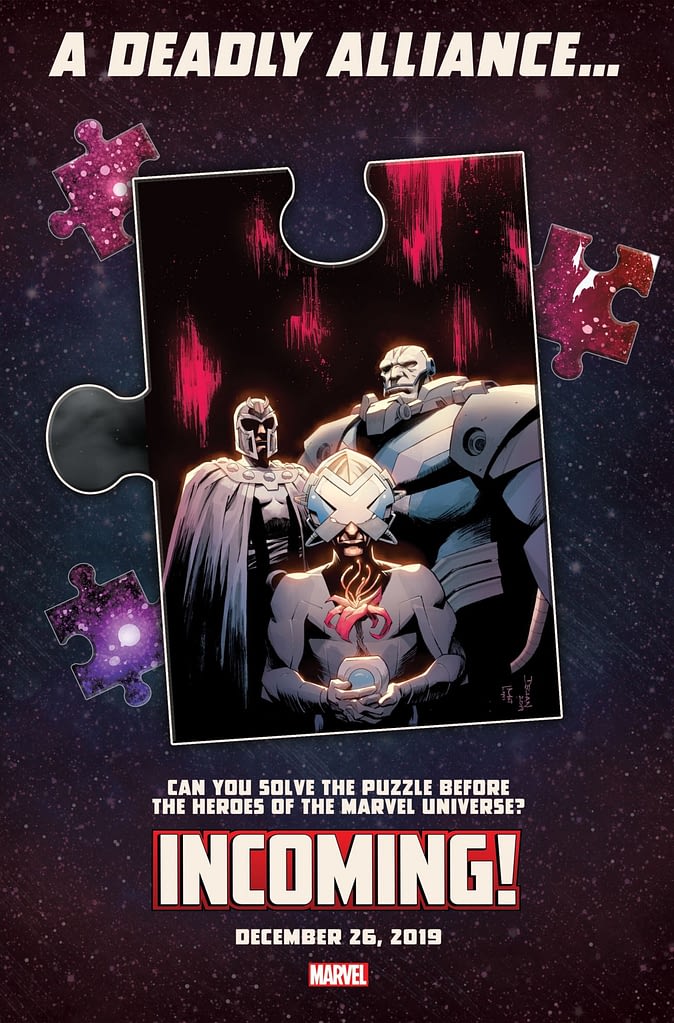 To be added to 2-Faced and the Masked Raider…
A big whodunnit for the Fantastic Four, Iron Man, Black Panther, Captain Marvel and Valkyrie…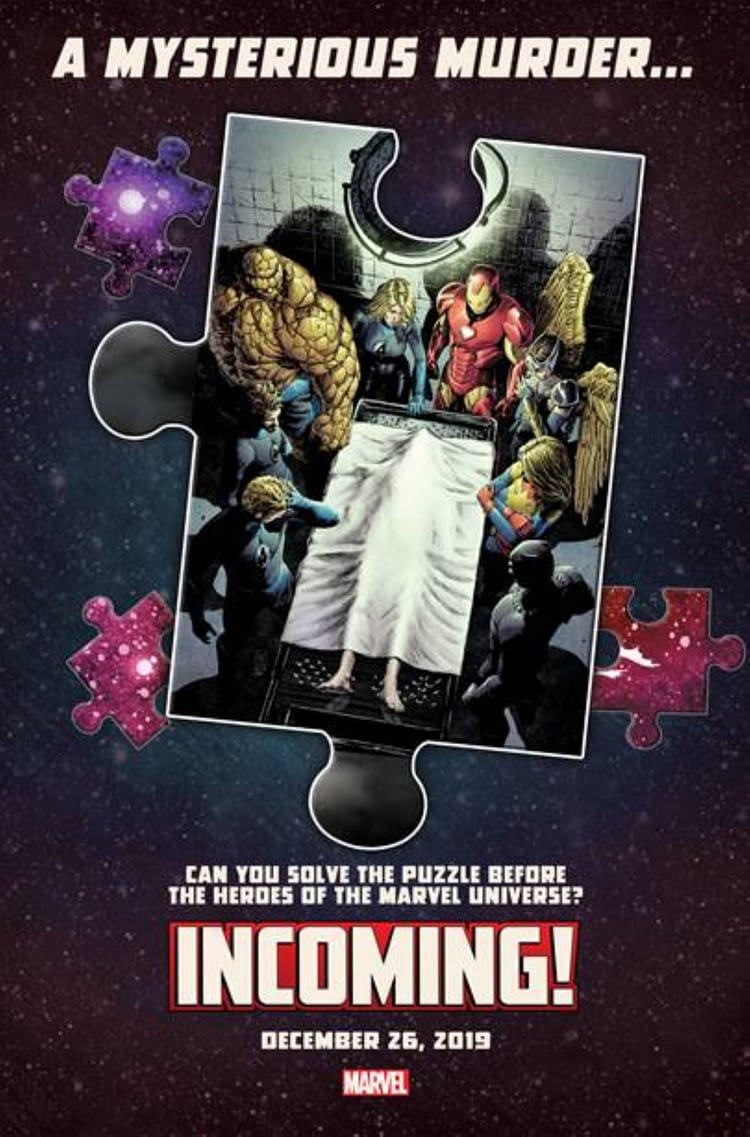 …and a cosmic battle for unity with Hulking and the Kree/Skrull Empire…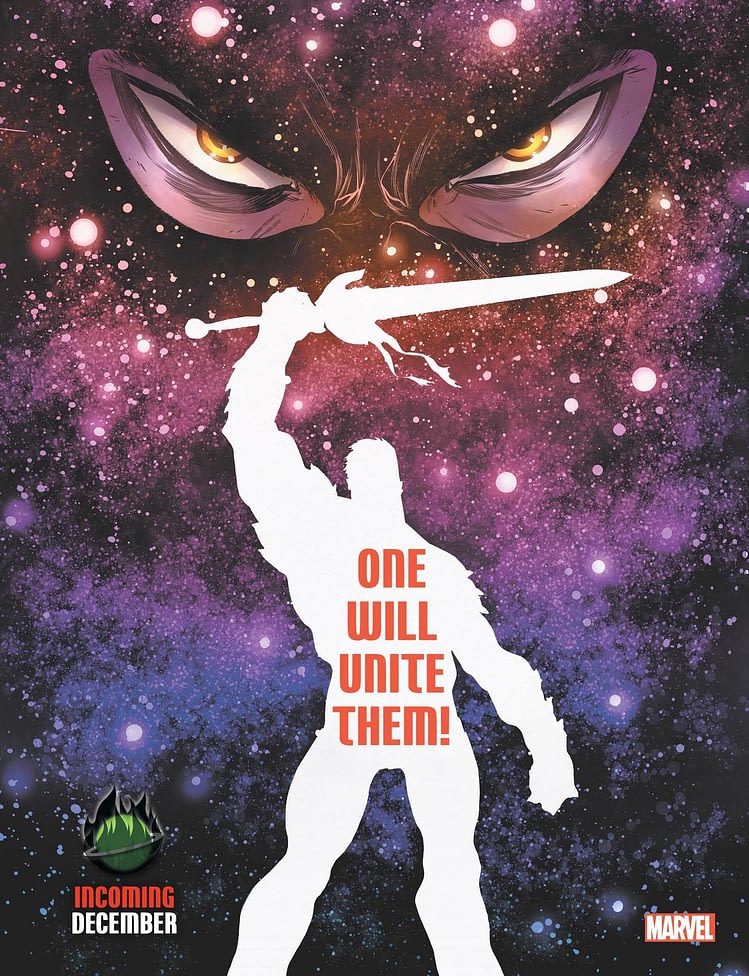 More to come no doubt…
Enjoyed this article? Share it!