The last time Tom Mueller tweeted a piece of a logo, it reignited speculation about the long-running theory that Wolverine has two dicks, one for f**king and one for making love, paving the way for a flood of indisputable evidence in this theory that Bleeding Cool has covered in a series of investigative reports. The latest Tom Mueller logo tweet is unlikely to cause as big a disruption as that, but it may come close, because it's possible that this tweet from Mueller gives us our first glimpse of a new X-Book by Leah Williams.
Just keep walking. There's nothing interesting to see here. pic.twitter.com/HNdMu1sKG4

— Tom Muller (@hellomuller) January 10, 2020
Why do we say that? Because Williams was quick to retweet the image minutes after it went live.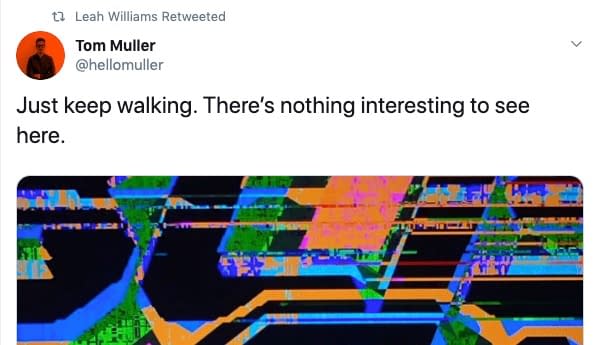 In particular, it's the top line that we're looking at for clues, because the second and third line appear to be the logo for the Cable series launching in March.

And Williams was confirmed to be writing a second wave Dawn of X book last Summer when the first wave was announced, and though Williams was later revealed to have been secretly writing the very first Dawn of X book all along, we're still expecting something in Wave 2. Another writer confirmed to be working on a Wave 2 X-book? Vita Ayala. And it so happens Ayala tweeted this yesterday:
Okay but @chrisrobinson is too good to me though 😭🙏🏾💜🙅🏾‍♂️ pic.twitter.com/paCxk7R5i0

— ✊🏾Vita Ayala🇵🇷🏳️‍🌈 (@definitelyvita) January 8, 2020
With editor Chris Robinson replying:
This wasn't a randomly picked action figure, so start your speculation engines, X-Fans! https://t.co/h6jea40E5k

— Chris Robinson Can't Lose (@chrisrobinson) January 8, 2020
Williams retweeted that too.
So a Storm or Storm-centric team book for Ayala? And what for Williams? The letters are obscured enough (combined with variations in the similar Dawn of X logo fonts) that there are multiple possibilities. Williams and Ayala both wrote books during the Age of X-Man event, the best of the bunch, as a matter of fact. So we've been waiting for their new X-books to be announced.
So you know what that means, right? Time to start speculating in the comments. What are the books? Who will draw them? We'll find out, presumably, when or before Marvel's April solicits hit this month.
Enjoyed this article? Share it!