Conspiracy of Ravens from Leah Moore, John Reppion and Sally Jane Thompson, is an original graphic novel intended for tween, teen, and adult readers alike.
Teen schoolgirl Anne unexpectedly inherits a mysterious locket and a crumbing English mansion estate from her long-lost aunt. She unearths the family secret that she's part of a magical legacy that gives her fantastic abilities, and she isn't the only girl whose family is involved. But not all the girls are so willing to use their new powers for good…

From the writers of Albion and Wild Girl and the artist of Atomic Sheep comes this original graphic novel perfect for tween, teen, and adult fans of fantasy and superheroes alike!
The 136-page Conspiracy of Ravens hardcover goes on sale October 3rd, 2018.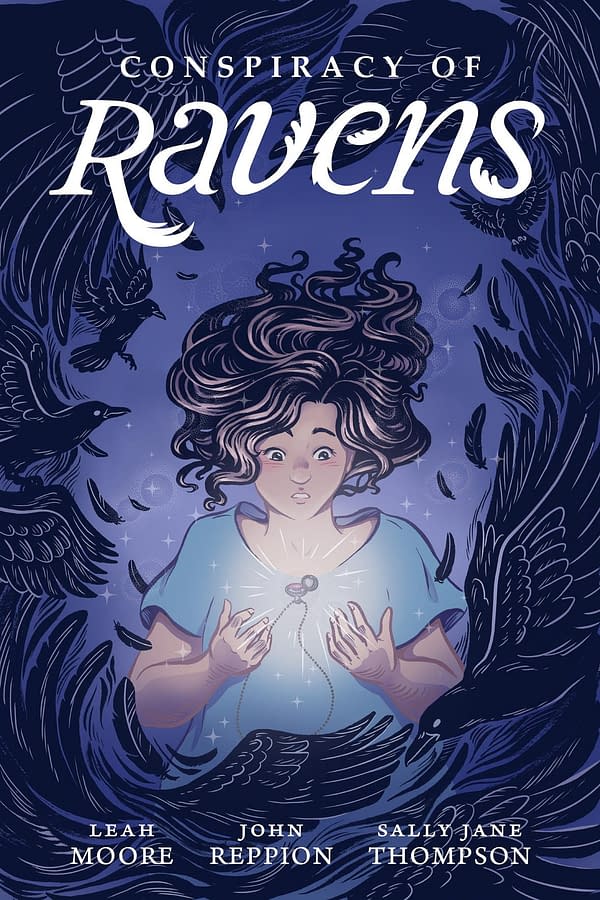 Enjoyed this article? Share it!