More of Marvel's Heroes DCeased in This Preview of Contagion #4 [Preview]
Contagion #4 is in stores next week from Marvel Comics, by Canada's favorite son Ed Brisson, Damian Couceiro, Veronica Gandini, and Cory Petit. We've got a preview below.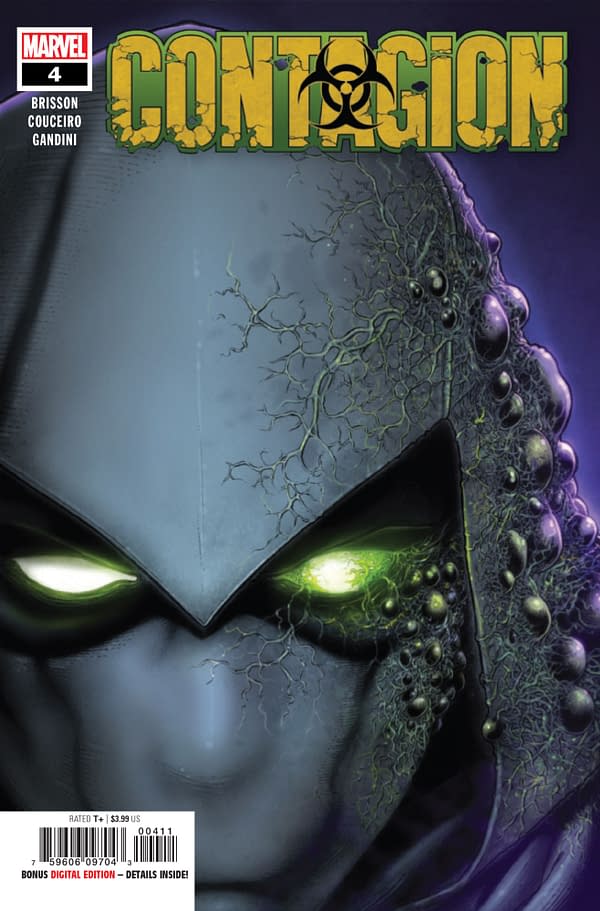 The concept of this event is simple: a dangerous fungal infection is spreading across the Marvel Universe, an infection that started when DC Comics experienced high sales numbers for DCeased.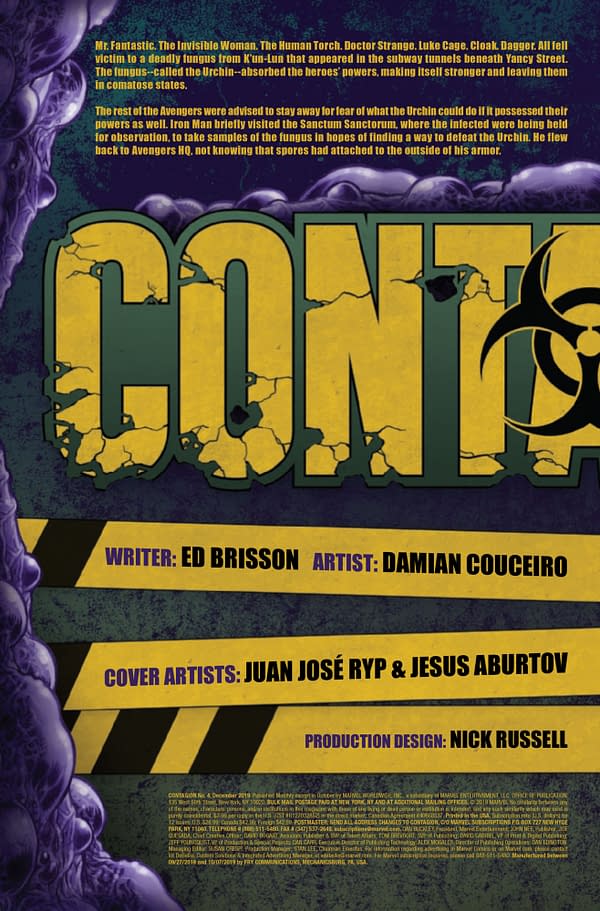 Now, all of Marvel's superheroes are becoming infected, and those that remain must hope beyond hope that they can save their pals and that Marvel will experience a massive October sales boost.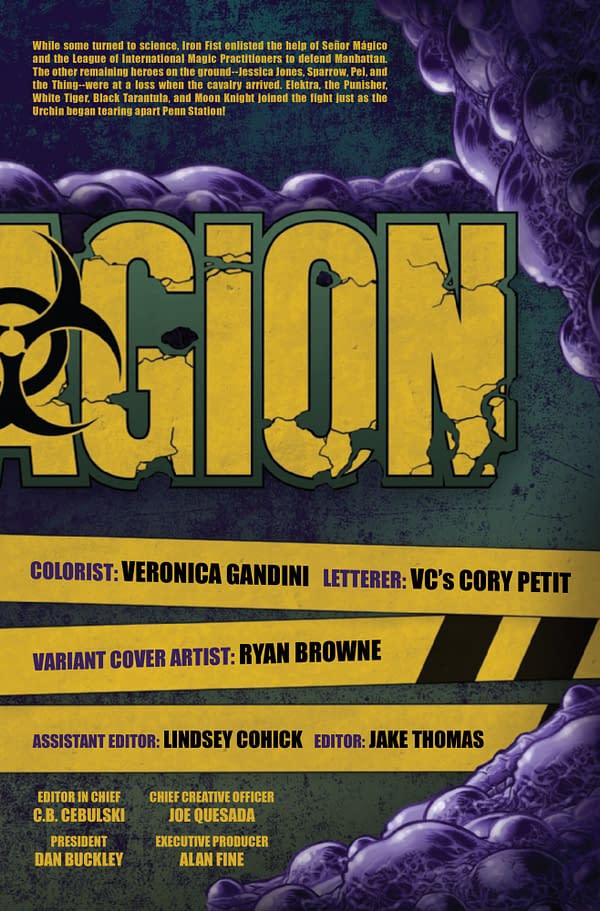 No one is safe from this infectious desire to leech sales off of the Distinguished Competition… not even classic villain group The Wrecking Crew.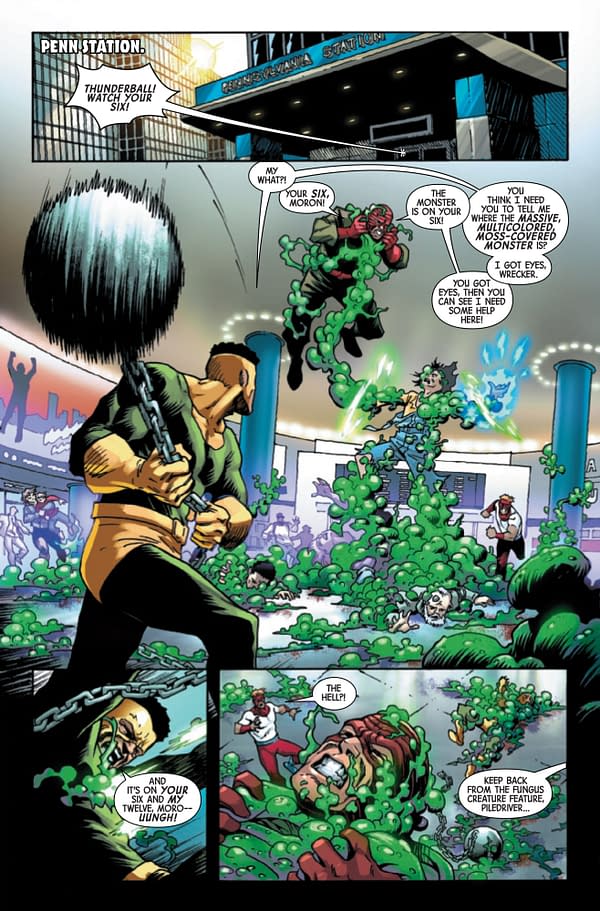 Marvel's remaining heroes are here to save the day as well.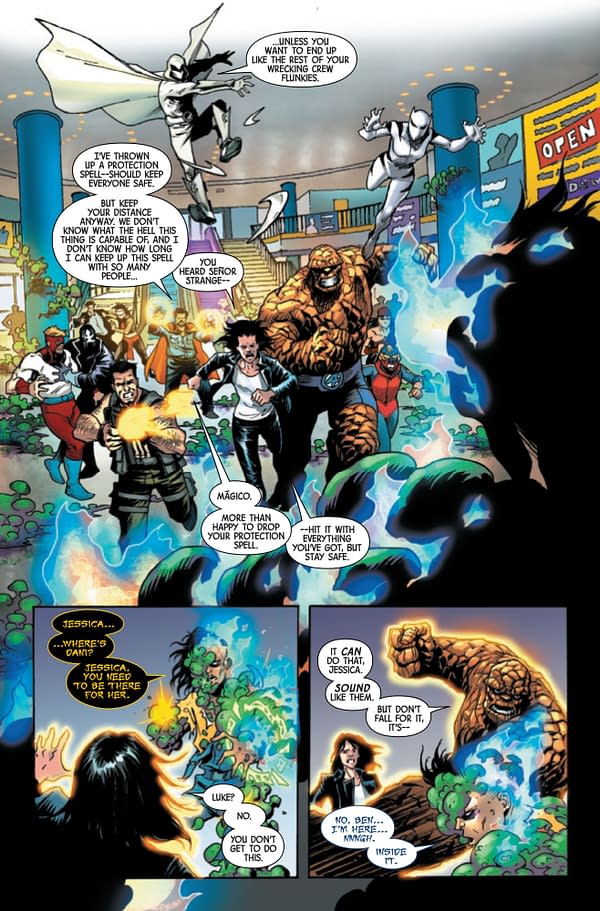 But The Thing keeps falling for the same old tricks, even if he knows better. Look, if he learned faster they couldn't drag this thing out for five weekly issues.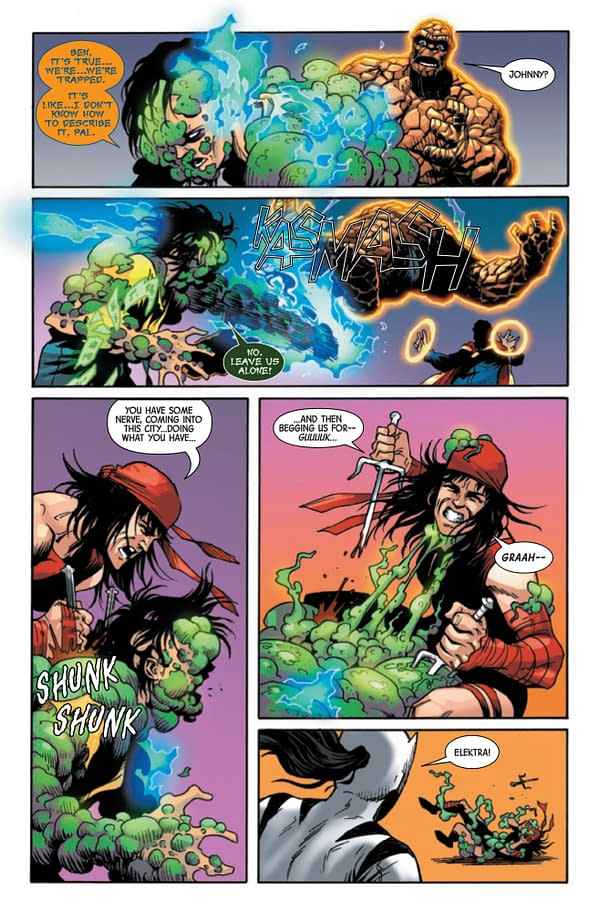 Unfortunately, things are starting to look dire.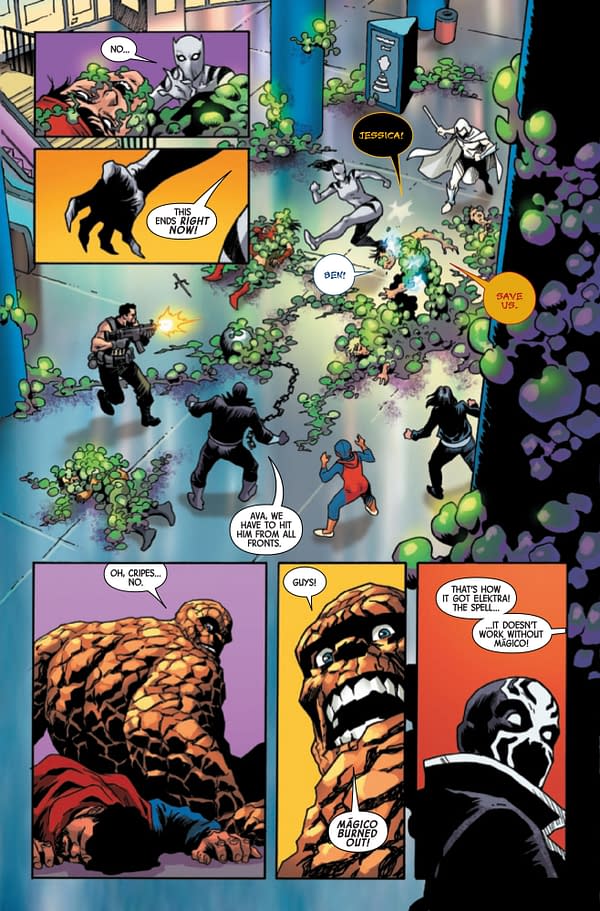 Contagion #4 is in stores on Wednesday. Marvel would really like you to buy it.
CONTAGION #4 (OF 5)
AUG191021
(W) Ed Brisson (A) Roge Antonio, Stephen Segovia, More (CA) Juan Jose Ryp
A NEW EVIL BEYOND UNDERSTANDING COMES TO THE MARVEL UNIVERSE!
A seemingly unstoppable force has invaded the Marvel Universe, and it's going to take every hero the streets of New York has to stop it! A strange substance is taking over heroes and citizens alike, draining them of their life force, stealing their knowledge and abilities, and neither science nor magic can stop it! Where did it come from? Can anything destroy it? And who will fall to its awful, overwhelming power?
Parental Advisory
In Shops: Oct 23, 2019
SRP: $3.99