The Return of WildCATS and All the Delicious Contradictions Of The DC Timeline in Flash #750 (Spoilers)
Okay, so we saw a lot of this last weekend on Bleeding Cool. But we have much better definition now. And a better look at how the DC Comics Timeline is being rewritten, redefined and full of intention contradiction. All the editorial cock-ups of recent months, lampshaded, weaponised and turned into strengths, courtesy of Scott Lobdell and Brett Booth…
The return of the original WildC.A.T.S. to the DC Universe, as well as Gen-13, Deathblow, Union and Stormwatch. Should please the new solo publisher Jim Lee…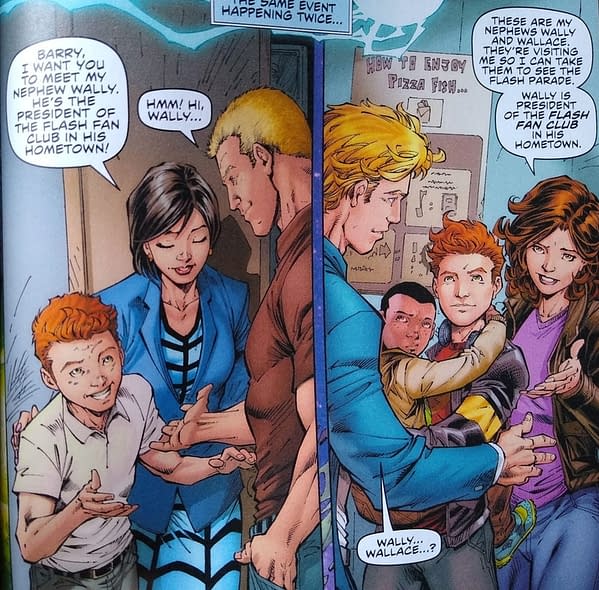 Two versions of Wally West and his close family, simultaneously.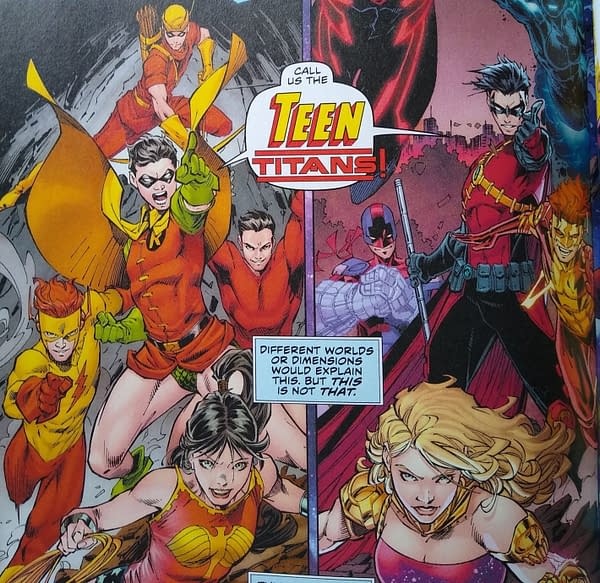 Both the Marv Wolfman/George Perez and the New 52 versions of Teen Titans… not parallel dimensions but both existing, somehow, in the same timeline.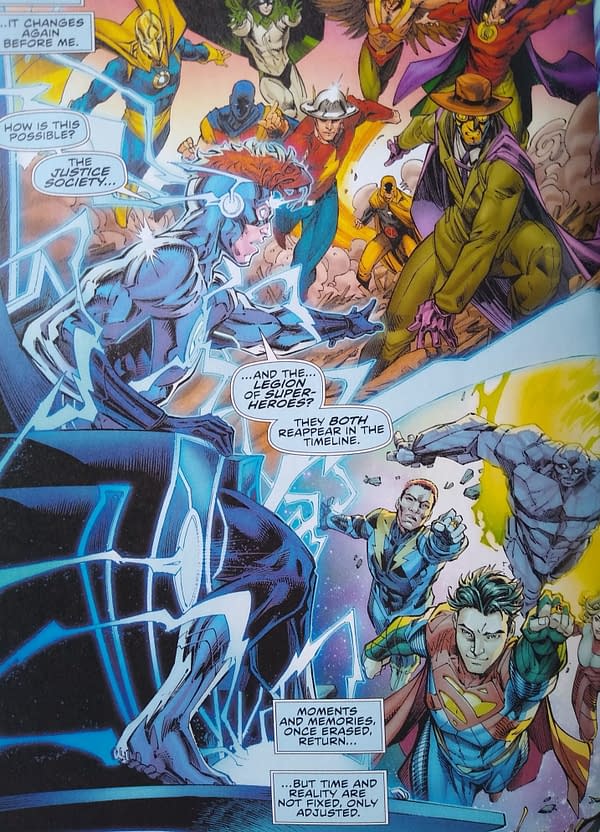 The changed wrought by Doomsday Clock...
As well as Crisis, Zero Hour and Knightfall…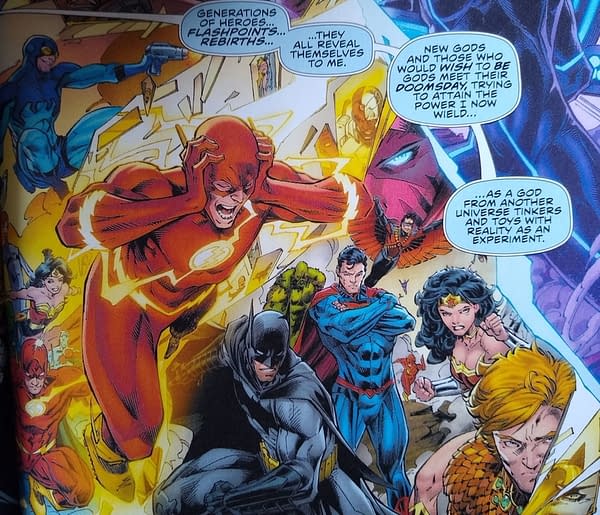 And including the high collars of the New 52. How much will this survive by Free Comic Book Day and in the light of Dan DiDio's absence? Ah, there's the rub…
FLASH #750
(W) Francis Manapul, Geoff Johns, Michael Moreci, Mary Wolfman, Various Others, Joshua Williamson (A) Rafa Sandoval, Jordi Tarragona, Scott Kolins, Stephen Segovia, David Marquez, Bryan Hitch, Francis Manapul, Riley Rossmo, Various Others (CA) Howard Porter
Beginning: "The Flash Age"! The story we've been building toward since issue #50 comes to a head! While a supercharged Speed Force wreaks havoc on Barry Allen's life, a new threat appears on the horizon in the form of the deadly Paradox. Destined to destroy the Flash's legacy, Paradox sends his herald, Godspeed, to trap the Flash family! Plus, in this special anniversary issue: tales from across the generations of super-speedsters by an all-star lineup of writers and artists!
In Shops: Mar 04, 2020 SRP: $7.99
Flash #750 is out today from DC Comics… I bought mine from Piranha Comics in Kingston-Upon-Thames. Piranha Comics is a small south London comic store chain with a small south-east store in Kingston-Upon Thames's market centre, which runs Magic The Gathering nights on Fridays, and a larger south-west store in Bromley, which also runs Magic nights and has an extensive back issue collection and online store. If you are in the neighbourhood, check them out.