Cops And Crooks Are Closing In – Preview 9 Pages Of We Can Never Go Home #3 From Black Mask
This Black Mask Studios-published series has been a stand out success among several of their books already gathering some steam, with first runs selling out and multiple printings heading to shops. It's easy to see why We Can Never Go Home is hitting home by combining classic elements with a kind of raw, honest intensity. Two teens go on the run, only one of them has mysterious powers she can't control and it's spiralling them into deeper and deeper trouble of the kind they are hardly equipped for, though bluffing their way through is the order of the day. This third issue of the series hits shops next Wednesday, on June 10th. Written by Patrick Kindlon and Matthew Rosenberg (the team on 12 Reasons to Die, and Rosenberg also has a Secret Wars book out currently from Marvel), illustrated by Josh Hood who really has a handle on his art style and its impact, with cover art by Michael Walsh who also has a very distinctive and polished design style, the series is the total package of interesting, gripping, and emotive.
Black Mask describe Issue #3 thus:
Both the cops and the crooks are closing in on Madison and Duncan. Seems like a good time to go clothes shopping, rob some drug dealers, hit the fairground for some cotton candy, and maybe make out. Oh, and someone gets shot in this issue.
Here's our extensive 9 page preview courtesy of Black Mask: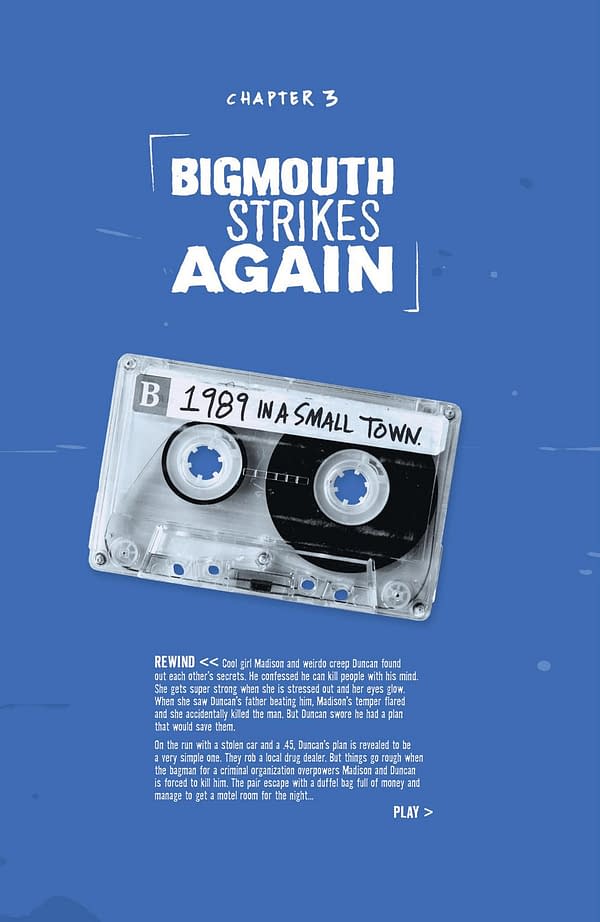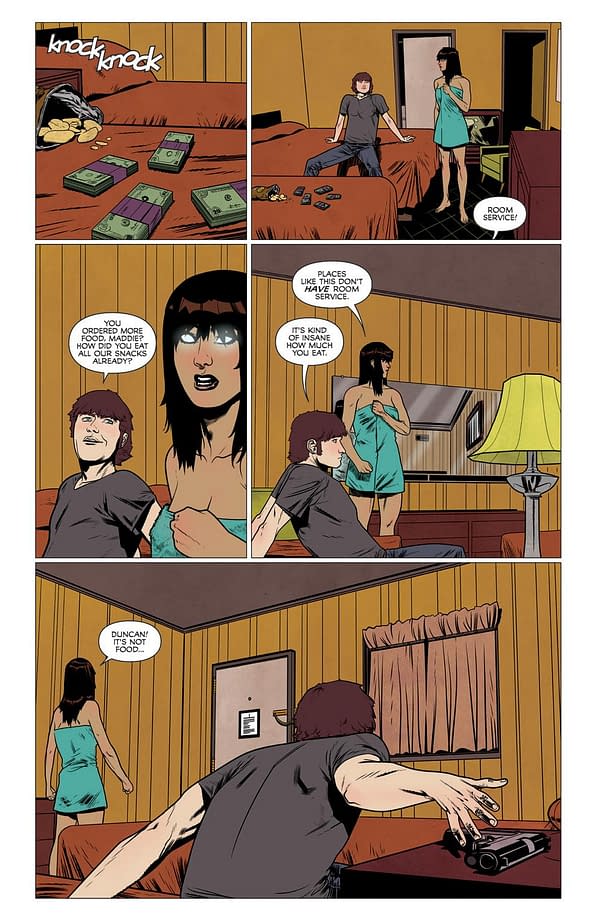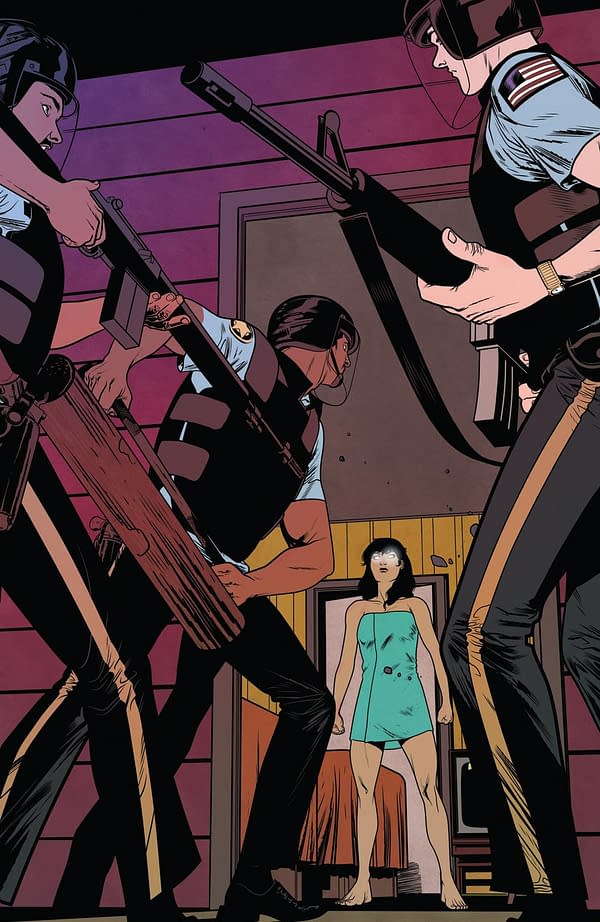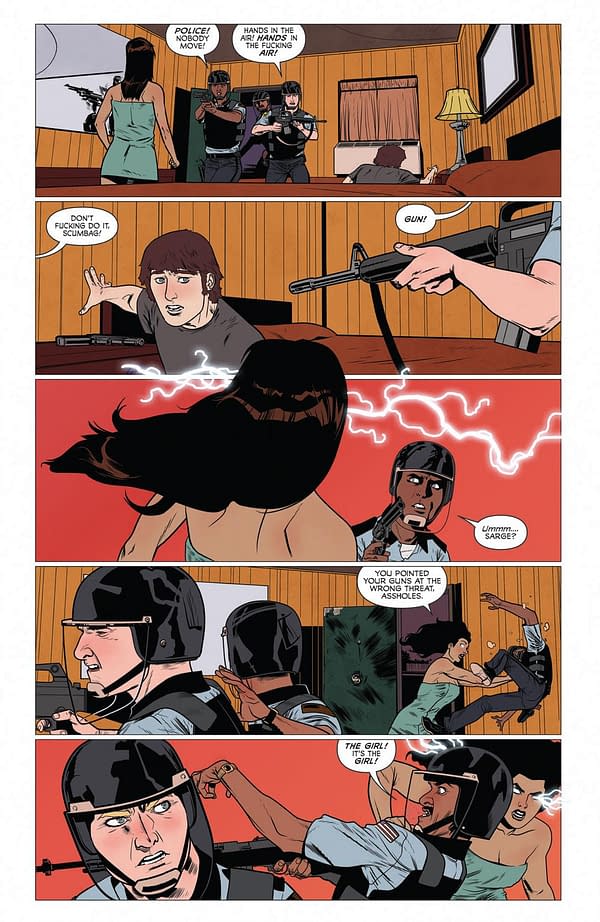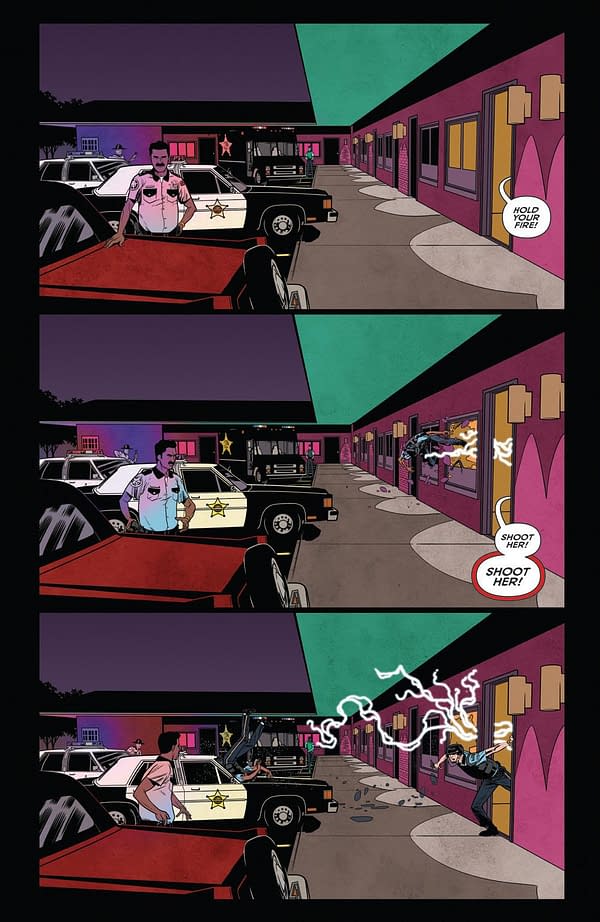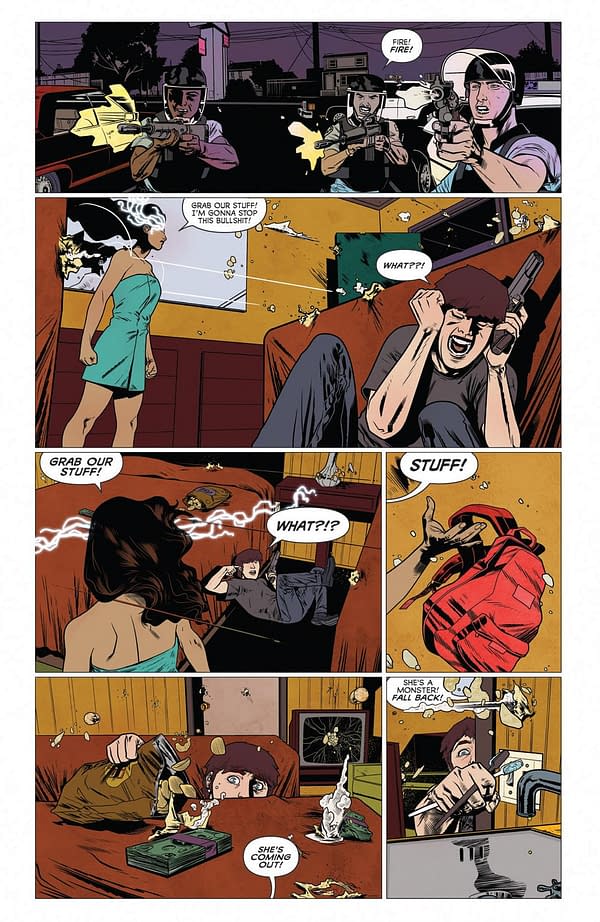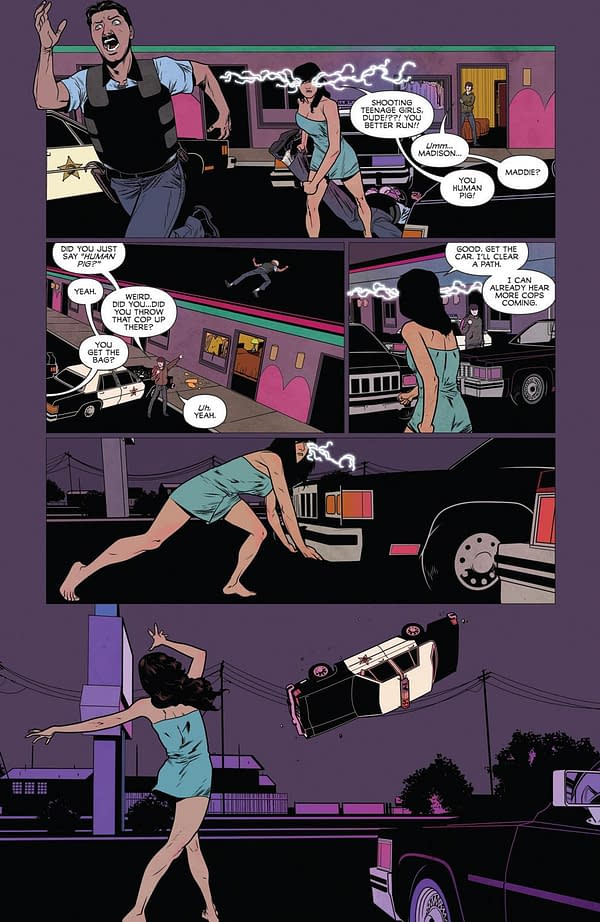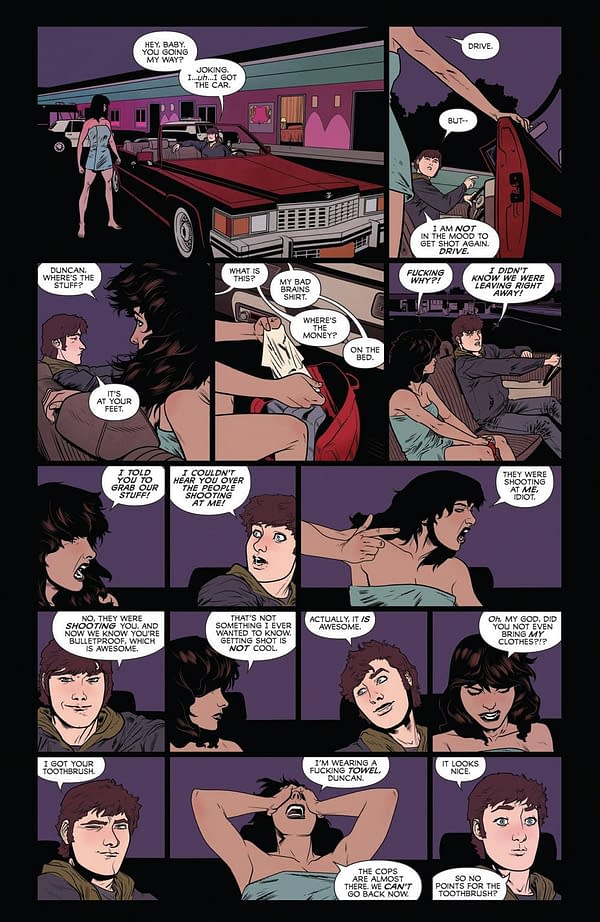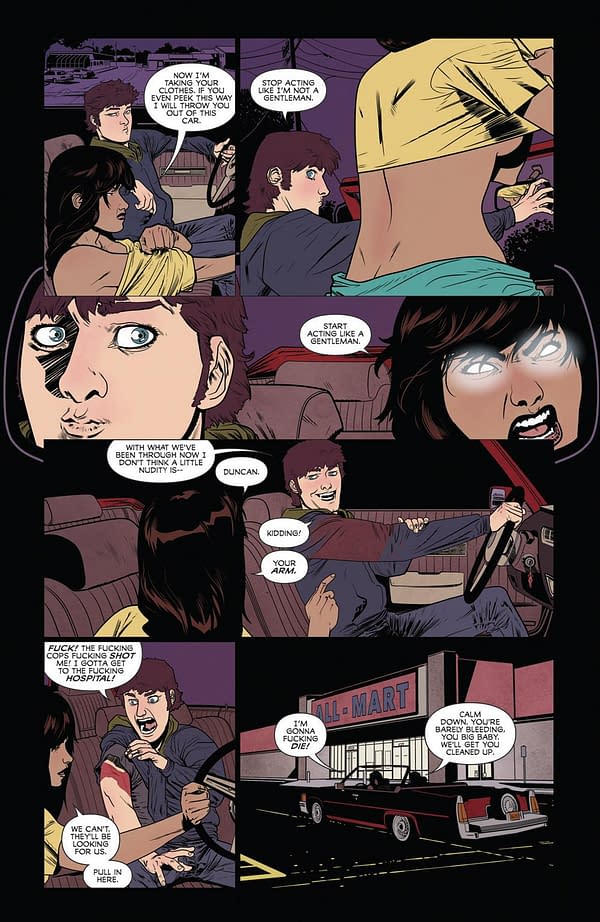 Look out for We Can Never Go Home #3 next Wednesday on June 10th!