Crayta to Be a 6-Issue Comic From Dan Abnett and Gustaffo Vargas
Crayta is an online game creation platform using Unreal Engine 4 for Google's Stadia, a streaming game platform, being developed by and to be published by Unit 2 Games. Intended to bring together all ages, abilities and backgrounds to create multiplayer games and share them with their families, friends and the rest of the world. And now it's a comic book.
Richard Smithies of Unit 2 states that "you're probably wondering why something that's essentially a game development platform needs a metastory… You'd be right to ask but we've long been passionate about making the creative process of making games into a game itself. It shouldn't be a hard and complicated slog — it should be fun! So since the start of Crayta's development, we wanted to make it feel like you were part of something bigger (and you are!). That's why we've included elements like the Hub world and the fact that you customise your avatar which travels between games, rather than you as a player entering a game and inhabiting a new character each time. There'll be more of that to come, but we know that while some of you may well be happy to just come into Crayta, create or play a load of games, and get involved that way, there'll also be some of you who like to feel part of a broader endeavour, and that's where the comic adds some context."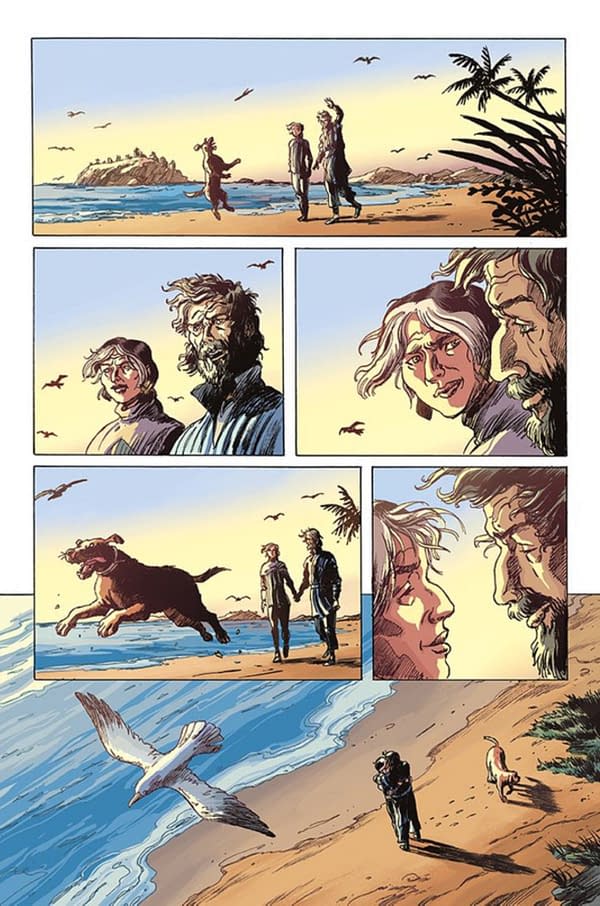 Crayta, the comic book, will be a 6-issue series initially by Guardians Of The Galaxy's Dan Abnett, Gustaffo Vargas (his first work-for-hire) as well as Mark Harrison, Emma Vieceli, Valentine De Landro and Paulina Ganuchea.
Smithies says "we'll be delving into the fictional backstory that led to Crayta's existence. It's something of a scene-setter that looks at why a platform for creative expression becomes a critical part of humanity's drive for individuality and distinctiveness. It's a near-future sci-fi tech thriller set on an Earth that's governed by a benevolent AI known as gAIa. We wanted to avoid a lot of the standard clichés, so this isn't about a struggle against a cruel cybernetic overlord — it's all about people discovering that the utopian world they built is not as perfect as they thought, because of a few inherent flaws that are now beyond their capacity to repair, unless they can all come together…"
Talking about the creative team, he said of Gustaffo's work, "We wanted the overall universe to feel realistic, in that the addition of technology to any world just appends the existing fabric — it doesn't completely re-invent it in a high-concept and sci-fi way. The other four artists each take their own distinctive style to reflect the different elements of the story and the various real life and VR locations and environments. We love the way the styles vary throughout the series and give a different feel to various parts of the story, and we were thrilled to get such an impressive array of artistic talent on the project."
"Issue one of the official Crayta comic (Crayta: Sunset) will be available shortly after launch this summer, and we'll be releasing new issues monthly until the end of the year. Just like the game itself, it's suitable for a teen audience and above.
In the meantime, if you'd like to see a few more sneak peeks at some of the artwork then head over to our newly launched Instagram channel here. We'll also be sharing a fantastic interview chat we had with Dan and Gustaffo over on our YouTube channel this Wednesday."
Dan Abnett is a multiple New York Times bestselling author and an award-winning comic book writer. He has written over fifty novels, including the acclaimed Gaunt's Ghosts series, the Inquisitor Eisenhorn Cycle, and volumes of the million-selling Horus Heresy series. His many other novels include The Silent Stars Go By (Doctor Who), Rocket Raccoon and Groot: Steal the Galaxy, Triumff, and Embedded. In comics, his 2008 run on The Guardians of the Galaxy for Marvel formed the inspiration for the blockbuster movies. He is also noted for significant work on DC's Legion of Superheroes, Justice League and Aquaman and, for the Vertigo imprint, The New Deadwardians. A regular contributor to the UK's long-running 2000AD, he is the creator of series including Brink, Grey Area, Feral and Foe, Lawless, Kingdom and the classic Sinister Dexter. He has also written extensively for the games industry, including Shadow of Mordor and Alien:Isolation. Dan lives and works in Maidstone, Kent, in the UK.
Gustaffo Vargas is a Peruvian comic artist and writer based in Edinburgh, UK. Since 2017 he's been self- publishing his Peruvian Cyberpunk comics: TRUJILLO, L1MA & MANU. MANU won the '2019 Best UK Independent Comic of the Year'. He has also done sequential art for UK independent publishers such as Accent UK, Madius Comics, Future Quake Press, Time Bomb Comics and in Peru for In Planet Stereo and Carboncito.
Mark Harrison is a British comic book artist and occasional writer. The bulk of his work has appeared in the magazine 2000 AD.
Valentine De Landro is a Canadian comic book artist, illustrator, and designer. His credits include titles from Marvel, DC Comics, IDW, Valiant, and Dark Horse. He's known for Marvel Knights: 4 and X-Factor. He is the co-creator of BITCH PLANET with Kelly Sue DeConnick.
Paulina Ganucheau is a comic artist and illustrator based in Virginia. She graduated from the Savannah College of Art and Design with a BFA in sequential art. She is the co-creator of Zodiac Starforce and Another Castle.
Emma Vieceli, from self-publishing to some of the biggest book publishers in the world, Emma loves telling stories with pictures and believes that comics should be 'For anyone, About anything, By anyone'. Currently the writer for Life is Strange (Titan comics), she is perhaps better known as an artist, and her recent work includes: Olivia Twist (Dark Horse), Alex Rider (Walker books), The Adventures of Supergirl (DC), Doctor Who (Titan Comics) and Back To The Future (IDW). She also co-creates the critically acclaimed independent series, Breaks, with Malin Ryden (collected editions published through SoaringPenguin), with Vieceli co-writing and 'comicking' (art/tone/letters). Outside of comics, she worked on the A&E television series, Bates Motel, providing the sketchbook found by Norman
Simon Bowland is a comics letterer who has worked extensively for 2000 AD and the Judge Dredd Megazine, on literally hundreds of stories. He has also worked a lot for American companies including Marvel and Dynamite.
---
---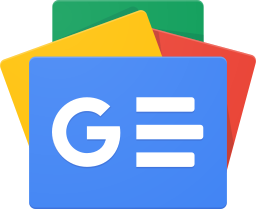 Stay up-to-date and support the site by following Bleeding Cool on Google News today!