Dark Horse Comics has announced a new original graphic novel from writer Daniel Feedman and artist CROM hitting stores next June. A dungeon crawl in comic book form, Raiders stars brothers Marken and Maron who want to give up dungeon raiding but get sucked back in. Check out the press release below for details:
MILWAUKIE, Ore. (November 8, 2019) — From Daniel Freedman (Undying Love) and CROM (Birdking), comes an original graphic novel about family, freedom, and killing monsters for loot in Raiders.

Marken and Maron, inseparable brothers, are dungeon raiders in a land ruled by corrupt royals and filled with fantastic dangers around every turn. But just as the aging Marken decides that it's time to give up the raiding life, both brothers find themselves at the wrong end of the powers that be and stumble upon a secret that may unravel the entire political system.

"Skeletons, swords, dungeons and loot! When I first read the script, it felt like Raiders was the title I'd been training for my entire life. I'll take dark magic, maces and swords any day but the very human stories behind the characters was not something I was expecting and is just the cherry on top of this super exciting action adventure tale." — CROM

"Raiders is the most emotionally intense human story I've written… it just happens to take place in an over the top fantasy world brimming with monster filled dungeons and haunted castles full of dark wizards, goblins, banshees, giant snakes, undead miners and enough loot to pay off the oppressive regime that rules with a gold plated steel fist. I could not think of a better artist for this book than CROM, nor a better home than Dark Horse." — Daniel Freedman

Raiders arrives at comic shops June 10, 2020 and at bookstores June 23, 2020. The 130-page paperback graphic novel is available for pre-order on Amazon, Barnes & Noble, at your local comic shop for $19.99.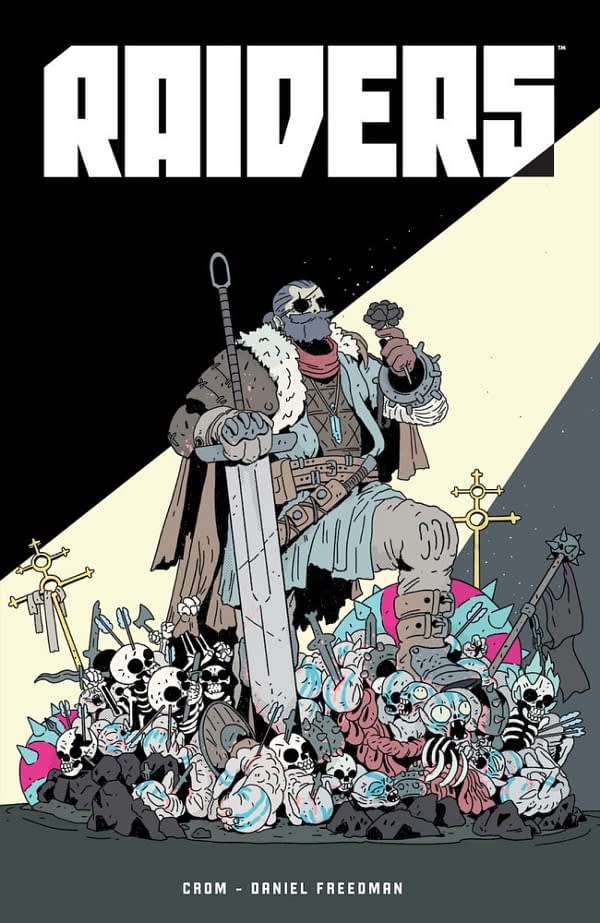 Enjoyed this article? Share it!