Welcome to the ninth daily Lying In The Gutters. A runaround of yesterday's news on the site and what we might expect today. You can sign up to receive it as an e-mail here.
Five most-read stories yesterday
Happening today…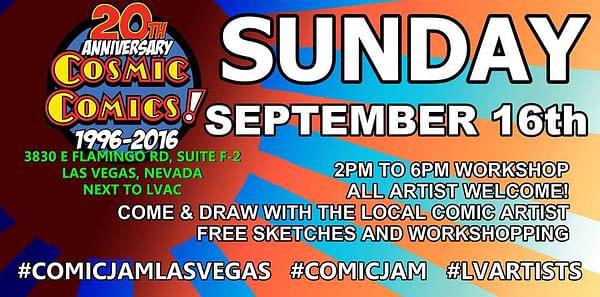 There are issues with the DC Universe Streaming App
ComiXology also has issues…
And the London Cartoon Museum closed
Happy birthdays to…
Mike Choi of Witchblade, X-23, Uncanny X-Men, X-Force and Astonishing Thor.
Charles Sellner, CCO and Co-Founder at Visionary Creative Services
Richard Douek, comics writer of Wailing Blade, Gutter Magic and Teenage Mutant Ninja Turtles.
Comic book historian Joey Thingvall.
Alex Giannini, author of Sarah Faire and the House at the End of the World.
Comic con promoter Craig Klotz.
John Schlim Jr, founder/publisher of Ovation Comics
Enjoyed this article? Share it!