The Damned #9 Review: What if the Mob Were Literal Demons?
Eddie, Morgan, and their new crew hold up a poker game between demon gangsters and make off with the load. One of their new associates is taking a noticeable shine to Eddie, who is mostly oblivious to the situation. Later, one of their crew goes off on their own and finds himself grabbed by more demons looking to put the screws to Eddie and Morgan.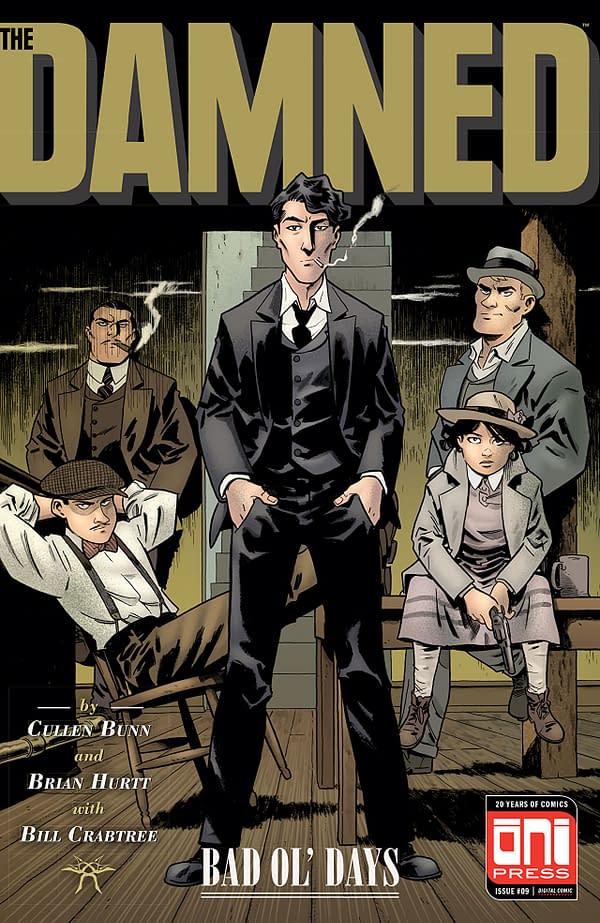 The unique charms of a Prohibition Era crime story focusing on demons and occult magic continue to shine through in Damned. Plus, the new crew adds something different to the formula, especially Sophie, who is a little spitfire of a gangster. Her pining for Eddie feels a little inorganic, but it isn't a deal-breaker.
What does weigh down the issue somewhat is the vague chatter between Eddie and Morgan during the heist. Apparently, Eddie was unclear with what their crew was supposed to be stealing, and it ends with some strained back-and-forth about the situation and the demon they're stealing from pulling the, "You don't know who you're stealing from."
Consequently, this is one of the slower issues of Damned, but it's not a terrible read. Again, this book has character and charm to spare.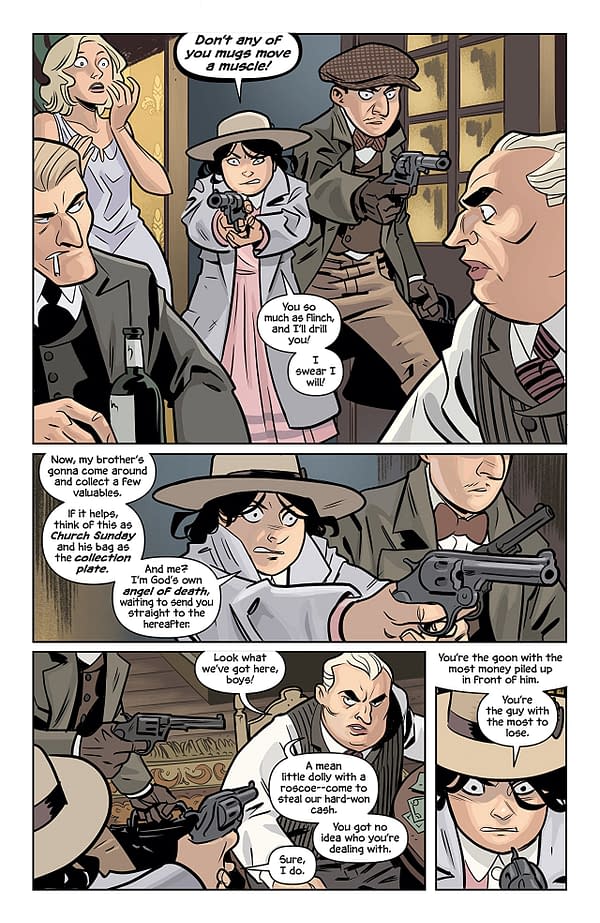 Brian Hurtt's artwork works like a charm, with its cartoonish stylism being perfect for the kind of world Damned wants to be. It's appealing, lends itself to the monsters and beasts that litter the series, and it allows for a lot of expression and motion. Bill Crabtree's color work allows for the bleak and rough world that the era was to keep its identity despite all the demons and magic going around.
Damned #9 is a slower and more conventional issue in the long run of the series, but it is a good read nonetheless. Sophie and Wyrm are good additions to the book. Hurtt and Crabtree provide some solid visuals. This one still gets a recommendation. Check it out.