Following up on a teaser released earlier this year, and the groundwork being laid in the pages of Avengers, Johnny Blaze and Danny Ketch will both take center stage in Beware the Ghost Rider, a new series by Ed Brisson and Aaron Kuder hitting stores in October. Marvel revealed the news EX-X-XCLUSIVELY on their website as part of their Pull List web show, along with the cover of the first issue and a description.
Check it out below:
GHOST RIDER #1 WRITTEN BY ED BRISSON, ART AND COVER BY AARON KUDER
GHOST RIDER #1
The Brothers Ghost Rider are back!

Johnny Blaze ain't just the king of Hell—he's the warden too. He's the first line of defense between the demonic hordes trying to escape the joint and the lords of other hells making a play for his throne and all the power that comes with it—including a certain evil queen from his past! Meanwhile, Danny Ketch never wanted to be a Ghost Rider. Now that his brother's in charge downstairs, Ketch must take on the duty of Earth's Spirit of Vengeance full-time—no matter how much he'd rather be doing anything else…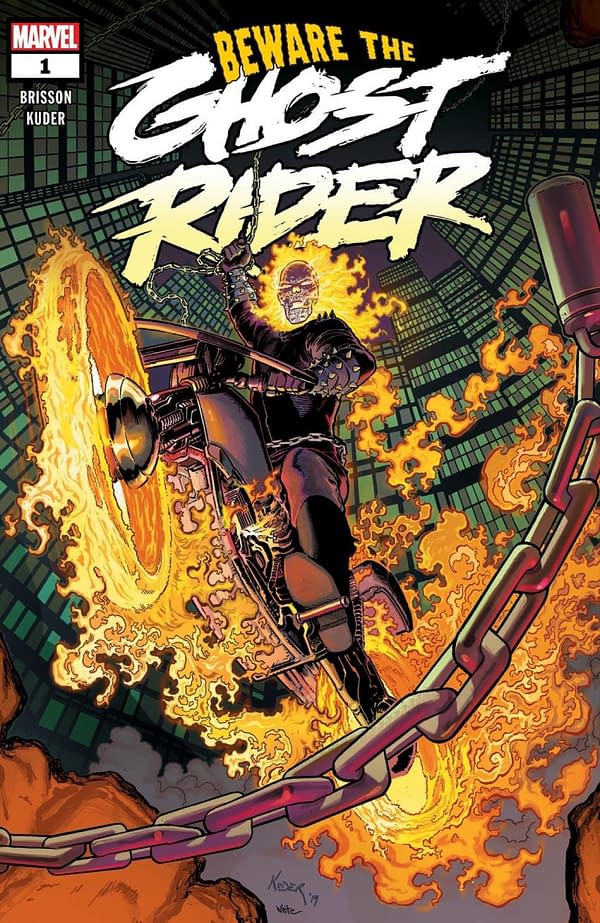 Enjoyed this article? Share it!