Daredevil Gunned Down by Police on Daredevil #3 Cover?
Daredevil is dead! Kinda sorta. But he's coming back this February, courtesy of Chip Zdarsky and Marco Checchetto in a brand new series sure to get those sales spiking. Daredevil #1 and 2 hit stores in February and Daredevil #3 in March, but though all three have been solicited, we've only seen Julian Totino Tedesco's cover for Daredevil #1 so far, along with this cover solicited and still listed on PreviewsWorld for Daredevil #3: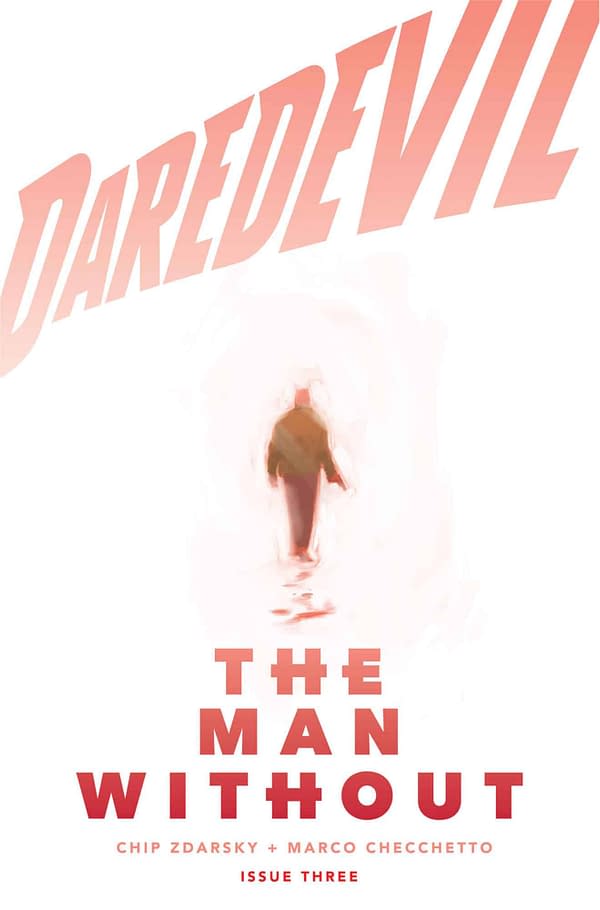 But it looks like that was a placeholder, as Marvel has revealed the first three covers on their website, featuring the debut of the cover to Daredevil #2 and a completely different cover for Daredevil #3, which appears to show ol' hornhead lying on the ground after being shot… was it the cops who did it? They are sure pointing their guns, and he looks like he's grasping a bullet wound on his shoulder.
Unfortunately, Marvel has been keeping tight-lipped about the upcoming relaunch, so we may need to wait until March to find out for sure what's happened.
Check out the covers below.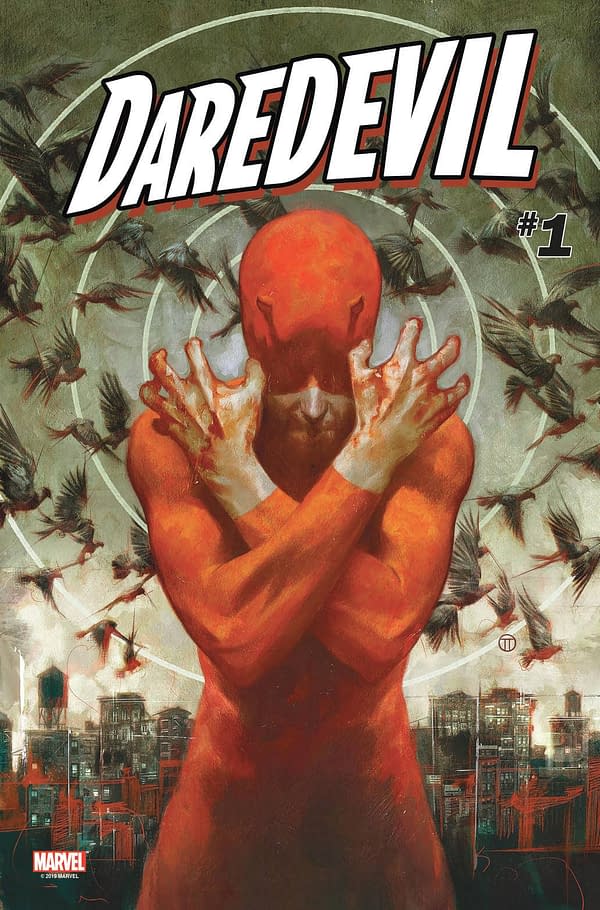 Daredevil #1
(W) Chip Zdarsky (A) Marco Checchetto (CA) Julian Totino Tedesco
CLASSIFIED
Rated T+
In Shops: Feb 06, 2019
Final Orders Due: Jan 14, 2019
SRP: $4.99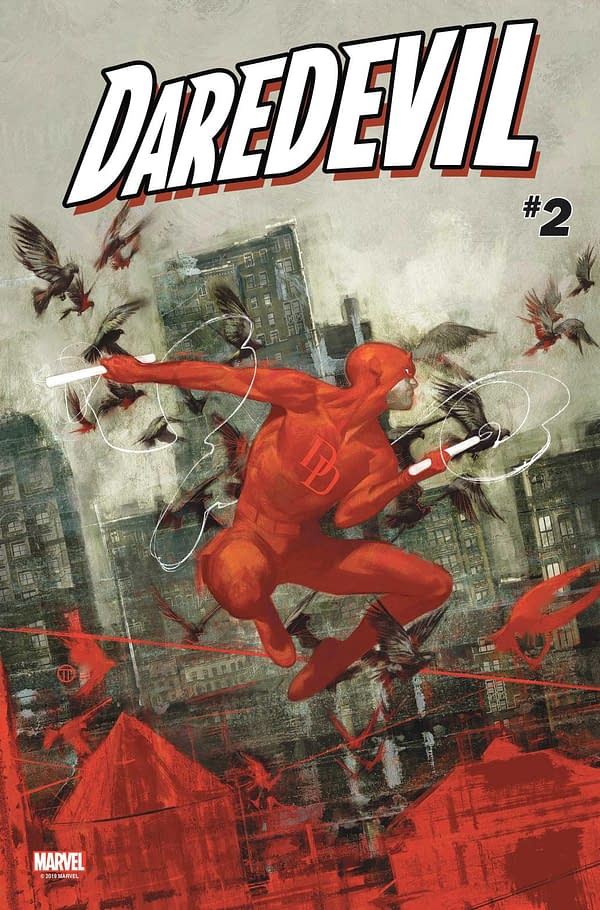 Daredevil #2
(W) Chip Zdarsky (A) Marco Checchetto (CA) Julian Totino Tedesco
CLASSIFIED
Rated T+
In Shops: Feb 27, 2019
Final Orders Due: Feb 04, 2019
SRP: $3.99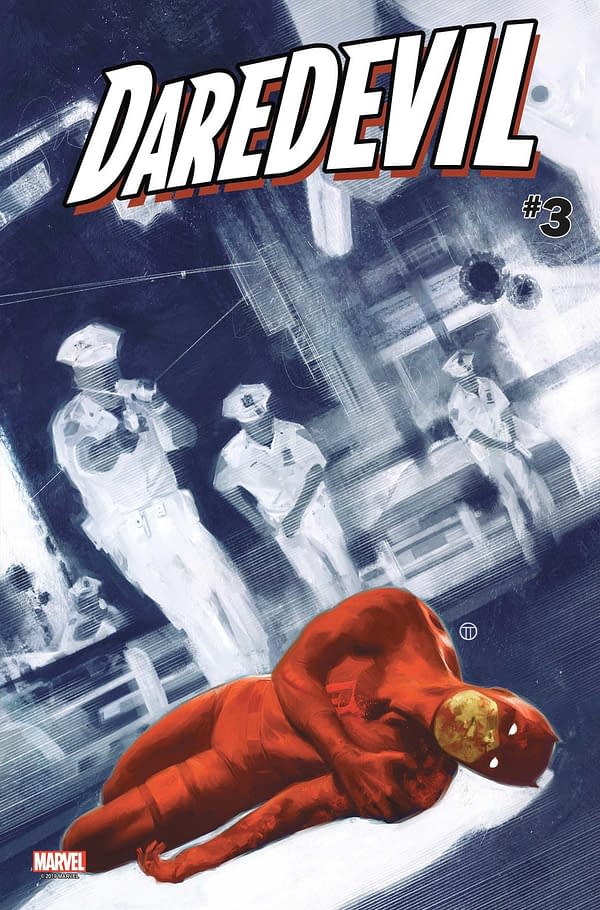 Daredevil #3
(W) Chip Zdarsky (A) Marco Checchetto (CA) Julian Totino Tedesco
Rated T+
In Shops: Mar 27, 2019
SRP: $3.99