Dark Ark #6 Review: The Deal that Noah Made
We learn of the lives of Noah and Shrae from before the Flood, and we learn of how they prepared for the coming deluge. In the present, imps and devils scout out Noah's ark on behalf of Shrae to discern what crisis is befalling the animals and their handlers. What they discover shocks them.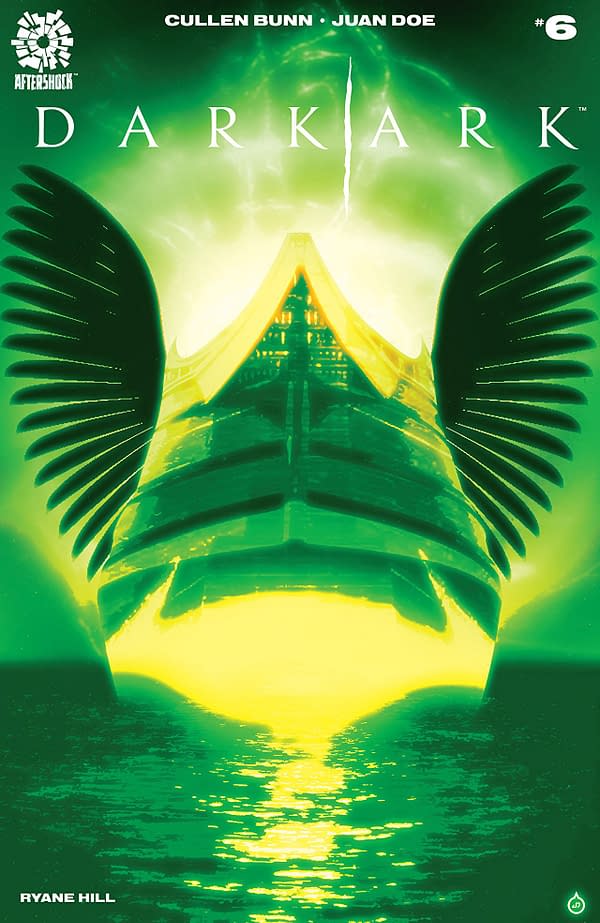 This issue provides more context for the actions of both Noah and Shrae during the Flood. It also throws some twists into the tale of Noah; the comic is, clearly, not strictly adhering to the Old Testament account of Noah's ark. This makes for a better story within Dark Ark.
The comic provides solid emotional scenes between Shrae and his children as they discern the plans of their father and the depths of his cruelty. Shrae is made to be a compelling character though. He made a deal with the devil to save his family, and he went to the lengths necessary to uphold his end of the dark pact. That said, his family would now be dead if he did nothing.
I'm left really curious where they are going with the twist about Noah. That left me both excited and thinking as I finished Dark Ark #6.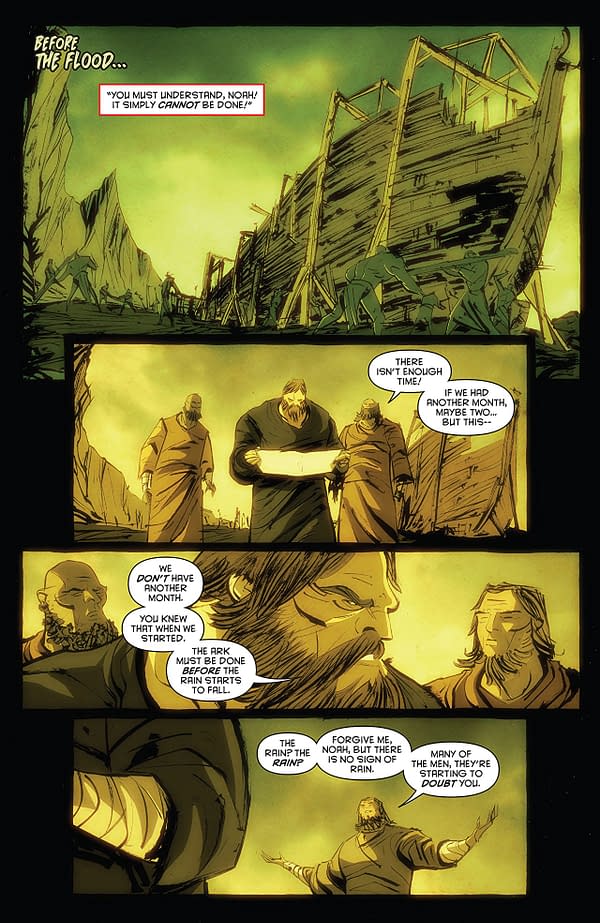 Juan Doe's artwork sets the stage and atmosphere well for the proceedings of Dark Ark. The characters have ghoulish distortions in their figures, and the world seems cold and cruel. The color work reinforces the air of the supernatural that permeates the book from beginning to end. At first, I was apprehensive of the cartoonish style; now I am left feeling that it is well suited for the tale Dark Ark wants to tell.
Dark Ark #6 adds some nice twists and characterization to the main figures in the story. With an injection of humanity and unexpected background players, this installment of Cullen Bunn and Juan Doe's twist on the biblical tale compels and keeps the reader invested. This one gets a recommendation. Check it out.