'Dark Days: The Forge #1' Turns Batman Into The World's Greatest Geologist (SPOILERS) Dark Days: The Forge #1 is the first chapter in the Dark Matters DC Comics revamp that will launch the Scott Snyder/Greg Capullo event Metal and a bunch of new characters. And it all begins on Wednesday.
Except, of course, it doesn't. When Bleeding Cool first gave you rumours regarding what Metal would be, we said that it would be about someone collecting special metals of the DC Universe, and that it would involve Nth Metal. That seems to have been bang on, and that person in question is Batman. Dark Days: The Forge has him looking for mystery metals in the ocean bed under Atlantis. At the north pole, under the Fortress Of Solitude. In The Moon, with his Lunar Batcave. On other Earths, with Mr. Terrific and the new Outsiders. There is universal concern about what Batman is up to, a stirring in the dark…but he keeps digging. He is now the World's Greatest Geologist. This is a comic about secrets — secrets and setups. That there have been big ones at the heart of the DC Universe. And small ones, scattered through Snyder and Capullo's Batman run.
Note Electrum from the Court Of Owls in Batman #7 that brings the dead to life. Or Dionysium from Batman #40, that healed both Batman and the Joker. Dr Fate's helmet, Wonder Woman's bracelets, Poseidon's trident…and of course, the Nth Metal that has regenerated and returned Hawkman and Hawkwoman to life over the centuries. Dark Days will launch a new Outsiders team, and we see them here for the first time, the originals with new looks, with the most on-point use of their name to date.
And for the first time we meet The Immortal Men, ahead of their own series by James Tynion IV and Jim Lee, also buried one mile below Philadelphia with ties to Duke Thomas' mother. There are so many more secrets to be uncovered on Wednesday; this just scratches the surface. And a tease of the reappearance of much-missed character who has had but a fleeting glimpse since the New 52 and is anything but metal…
Here comes Wednesday. Dark Days: The Forge #1 was created by Scott Snyder, James Tynion, Jim Lee, John Romita Jr, Andy Kubert, Scott Williams, Klaus Janson, Danny Miki, Alex Sinclair and Jeremiah Skipper. ---
---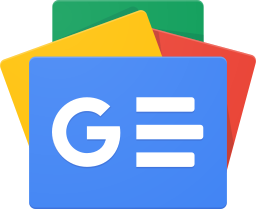 Stay up-to-date and support the site by following Bleeding Cool on Google News today!