Darth Vader #4 Review: The True Formidability Of Lord Vader I greatly enjoyed Kieron Gillen's Darth Vader run, which started when Marvel first got the rights back to produce Star Wars comics once again. The first issue was incredible; I read an issue here or there after it started, and I am now collecting the trades, which have brought great enjoyment to me in the reading.
I intended to try the comic once again when Charles Soule took over, a writer who I've greatly enjoyed in comics like Daredevil and Uncanny Inhumans. I had full intent of trying it again at the beginning of the series.
And then I forgot about it.
It sucks to admit it, but that's really all that happened. I forgot to keep an eye out for his new Darth Vader series at my comics shop. Sometimes it really just happens like that.
However, I thankfully noticed the newest issue, Darth Vader #4 this past week at my shop (shout out to Heroes in Newnan, Georgia). I picked it up and finally got around to trying Charles Soule's Darth Vader.
This issue picks up with our titular Lord Vader beaten and broken upon a pile of rubble with a droid taunting him, telling him that "The Dark Side cannot stand against the Light." Vader destroys the droid and begins using its parts to repair his mechanical limbs.
In a nearby city, Jedi Master Infil'a, who defeated Darth Vader, meets up with a mechanic and her daughter. The mechanic has kept the Infil'a's Jedi Starfighter for years now, and the Jedi has returned to take it off world and confront Vader's master. He has been in self-imposed exile and is not privy to the recent events in the galaxy.
Soon after, Darth Vader catches up to him, and the two have another duel upon the dam that keeps the moon's river from flooding the settlement.
The plot to this comic is appreciably straightforward and has a many great character moments with Darth Vader himself. Infil'a is an interesting character and a calm foil to Vader's barely suppressed fury.
The duel between the two is quite awesome, with Vader showing the full scale of his merciless rage and dedication to smiting those who stand against him. Vader's ability to repair himself also shows the old mechanical ingenuity of Anakin Skywalker, which is pretty cool.
The setting of this during the Purge of the Jedi following the Clone Wars is a good idea. Before the "canon cleaning" that Disney did, there were a lot of tales from this time period, but that doesn't mean new ones can't be written. This comic shows that there are still a lot of interesting stories to tell from this time period. Giuseppe Camuncoli's art is quite good, if a bit cartoony at times, considering the main character. Kinetic energy is displayed well, and there are impressive moments where we get a first-person view from Vader's own damaged helmet. Body language is used to effect with Vader, and Infil'a's face is very expressive itself.
The color work is a bit too shiny, all things considered, and it isn't quite congruous with Vader's own dark demeanor. It also leaves some panels looking a bit more sterile than it seems that it should be. That being said, the art is still fairly aesthetically pleasing when not considering the comic its attached to, and it mostly gets the job done.
I am very impressed with Soule and Camuncoli's Darth Vader. It displays his fury, and his power. He is shown to be the ruthless yet layered character that he should always be. This one definitely gets a recommendation, and it is a good continuation after the excellent Gillen series (even if it chronologically takes place before Gillen's series).
---
---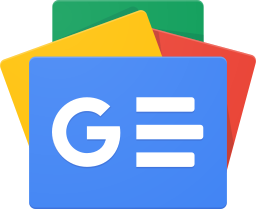 Stay up-to-date and support the site by following Bleeding Cool on Google News today!