Dave Gibbons On Doomsday Clock: I Wasn't Told Anything, And I Won't Be Reading It
Dave Gibbons made an appearance at a Madefire panel at New York Comic Con tonight, and this reporter was able to grab him briefly for a few quick questions about his thoughts on the Watchmen sequel, Doomsday Clock, and his other current work. To start:
"I wasn't told anything at all – I know just as much as anybody else."
How does he feel about that?
"I suppose I'm quite okay with it – it's just another day at the office."
They are calling it a sequel to Watchmen – will he check it out?
"Well, I won't be reading it!

You're lucky. I usually say 'no comment' to these questions." He then talked about how he is excited to be working with Madefire as a creative consultant. He's also excited for their new projects, which have advanced far beyond the old Motion Comics.
Finally, I asked him about Martha Washington — any plans to do any more off that series with writer Frank Miller?
"Yes, there could be developments soon!"
With Frank Miller?
"No, I didn't say that — not with Frank Miller necessarily — but developments with the character."
He then had to join the panel.
So a possible movie or TV deal for Martha Washington. And it seems like DC missed a trick by not involving him in the whole Doomsday Clock event — especially as he is here at the con already.
---
---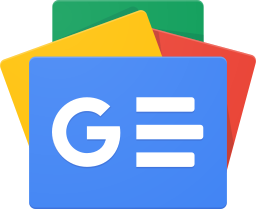 Stay up-to-date and support the site by following Bleeding Cool on Google News today!