Prodigy #1 Review: Mark Millar Lives Up to his Own Hype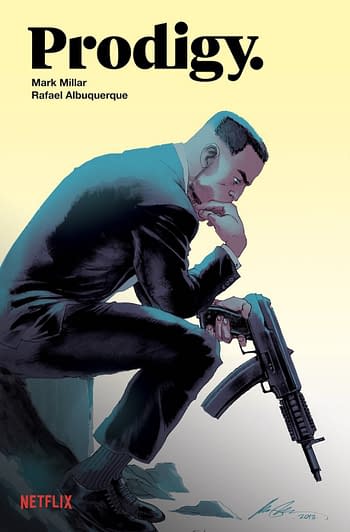 SUMMARY: Writer: Mark Millar, Artist: Rafael Albuquerque, Colorist: Marcelo Maiolo, Letterer: Peter Doherty, Production: Melina Mikulic, Cover Artists: Frank Quitely, Rafael Albuquerque, Editor: Rachael Fulton, Publisher: Image Comics, Release Date: 5th December 2018, Price: $3.99.
Mark Millar's confidence is, of course, very annoying. He unashamedly boasts about every new project and its imminent cross- media success with an abandon that can appear almost naive in its complete lack of humility. Where Stan Lee's hucksterism came with a wry sense of self-parody, Millar hypes his success so plainly that it can come off as arrogance.
But despite his often clumsy public self-promotion the man's talent cannot be denied. He is very good at what he does – mainly this involves coming up with dynamic concepts and exploiting them with economy and style. This book, Millar's first work as an employee at Netflix (who therefore own the concept and are all set to adapt it) is no exception – it's quite impressive in its simplicity – introducing you to the characters and set up and leaving the reader hooked in 28 briskly told story pages.
Prodigy is about Edison Crane – "the worlds smartest man" – a polymath who uses his brilliance at everything for the good of humanity – which can mean anything from averting planetary destruction to solving weird mysteries to doing the craziest stunts that any random kid can come up with.
The book opens with two episodes from Crane's youth, basically gags that serve to introduce his skills and character. I won't spoil anything – but I will say that while the first scenario is fairly predictable I found the second one very clever and playful – it had me laughing out loud, something that hasn't happened to me with a comic for a while.
After these flashbacks rapidly jump in to the plot – strange happenings in Australia indicate a threat from a parallel world, which a mysterious CIA agent (clearly the series' female lead – only very briefly introduced) then teases is somehow connected to a homegrown conspiracy.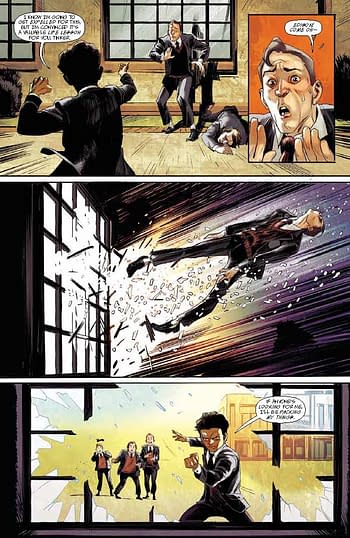 The book is a quick read told mostly through large perpendicular panels which are appropriately suggestive of the cinematic context Millar clearly wants this to be considered in. I have been a fan of Albuquerque since his work on DC's Blue Beetle over 10 years ago – while Millar has not given him anything hugely spectacular to show yet (a car stunt and some weird vehicles being the extent in this issue) the book is still beautiful and crisply realised. The inevitable adaptation will have hard job looking as good as this.
So while I am not sure about this concept's future as a "franchise" (as Millar has characteristically already described it) as the first issue of a comic series it definitely works and I think it is well worth your funnybook dollars this week.
---
---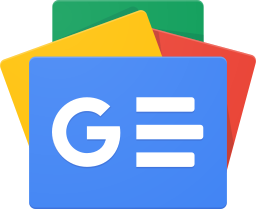 Stay up-to-date and support the site by following Bleeding Cool on Google News today!