Posted in: Comics | Tagged: cerebus, Comics, dave sim, entertainment, hospital, strange death of alex raymond, surgery
---
Dave Sim Admitted Into Hospital For Surgery
Dave Sim signs a lot. A lot. The Kickstarter for Cerebus Archive Three is based in part upon his ability to sign everything. And I've demonstrated to you the kind of dedication he showed towards me and others.
He also happens to be one f the greatest cartoonists on the planet.
Last week, something very wrong happened with Dave Sim and his right hand, to wit, a lot of pain. And his concern was for his work.
I'm not sure how this affects THE STRANGE DEATH OF ALEX RAYMOND but "negatively" seems obvious. I just don't know HOW negatively. The biggest problem with my hand is tracing and transferring traced drawings. Which is most of what SDOAR consists of. I might have to get someone to do that for me, under my direction. Which I'm hesitant to do because I've done everything on SDOAR until now solo. Today is just about testing my capacity for typing. About half an hour so far (forty minutes now that I'm doing final corrections). Tomorrow I'm going to try inking for the first time in a week and then see how long it takes to do the next full page when I get there. That will tell me How This Is Going To Go, I think. And that's where we were. But of course, it never rains but it pours. Today we learned,
Sim checked himself into Emergency at Grand River Hospital in Kitchener this afternoon [Monday 16th]. He'd been having severe, painful stomach cramps all weekend. He arrived about 2 pm. I checked in on him around 8 pm. He was dressed in a frock, laying on a bed, hooked up to a saline drip. I asked if he'd ever been in Emergency before. He said no, never. Perhaps unsurprisingly, he refused the painkillers they offered him. He was still in pain & discomfort. The hospital ran an MRI. He wasn't sure if they were sending him home tonight or whether surgery will be necessary. I'll know tomorrow. Send your prayers & good wishes his way.
With a medical update,
Troy Thompson, M.D. said…

Just got off the phone with Dave. I am a friend and plastic surgeon and I am also Board Certified in general surgery. He sounded like he was about to go back to surgery. He asked me to post medical information: He felt much better after a nasogastric tube was placed. This decompresses the stomach (and provides some symptomatic relief) but not the colon, which is where his obstruction is believed to be. The presumptive diagnosis is cecal volvulus, which is a twisting of the colon causing obstruction. I pointed out that the diagnosis will not be known until after surgery and pathologic examination of the colon. There are other more concerning causes of colonic obstruction. He was aware of this.
Sim, when pictured, is prepped for surgery…
---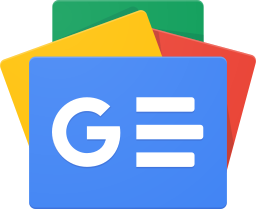 Stay up-to-date and support the site by following Bleeding Cool on Google News today!