Dave Sim is continuing is rapidly-decreasing successful tactic of giving every issue of Cerebus In Hell its own number 1, with a new title in a desperate attempt to bring attention to his cut-and-pasting of old Cerebus art into the work of Gustave Dore, continuing the tales of Cerebus' eternal torment after death. And this time the EC title Vault Of Horror that gets the title and cover treatment for Aardvark Vanaheim's October 2020 solicitations. But as well as Gustave Dore, he is also reusing some of his Glamourpuss artwork, from a time when he could still draw comfortably.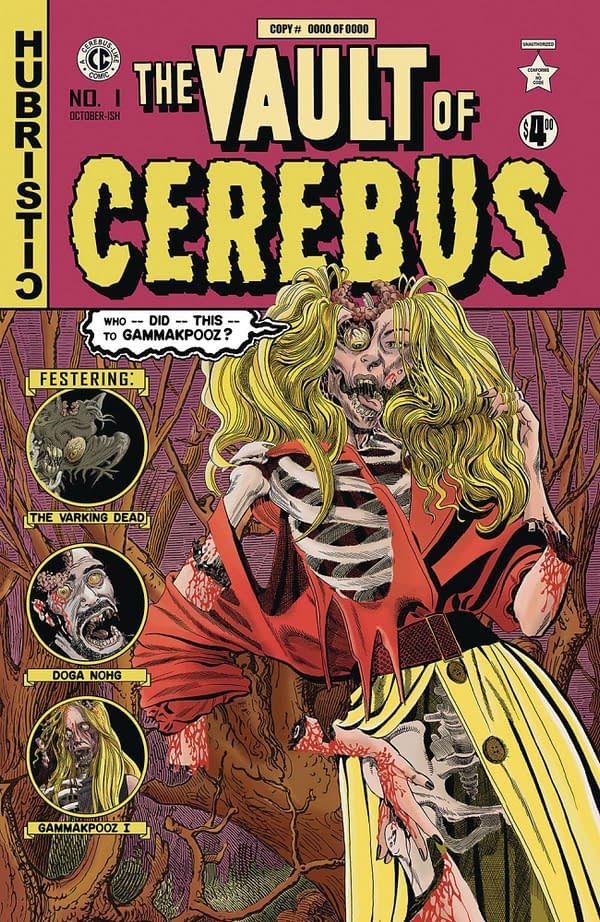 Sim used to run zombie variant covers on his Glamourpuss comic book/magazine in an attempt to cash in on the rush for The Walking Dead-related content. And now it seems that these zombie variant cover models will be returning. Here is the solicitation and some of the covers that used to run which will be repurposed for Vault Of Cerebus.
VAULT OF CEREBUS ONE SHOT
AARDVARK VANAHEIM
AUG201039
(W) Dave Sim (CA) Benjamin Hobbs (A/CA) Dave Sim, Gustave Dore
First annual Hallowe'en Special because a) it's an EC Horror parody and b) unlike everyone else's Hallowe'en Special it will actually come out in October! Featuring not only Benjamin Hobbs' sequel to The Varking Dead (March, 2020) featuring Batvark and the previously Un-Beddable Vark (who is now fornicating like crazy with the Varking Dead and only qualifies as "un-beddable" because no beds are involved) but also featuring two big 7-page gammakpooz stories written by Dave Sim, "I, gammakpooz!" and "gammakpooz and me" featuring multiple uses of the previously unpublished variant glamourpuss zombie cover! In Shops: Oct 28, 2020 SRP: $4.00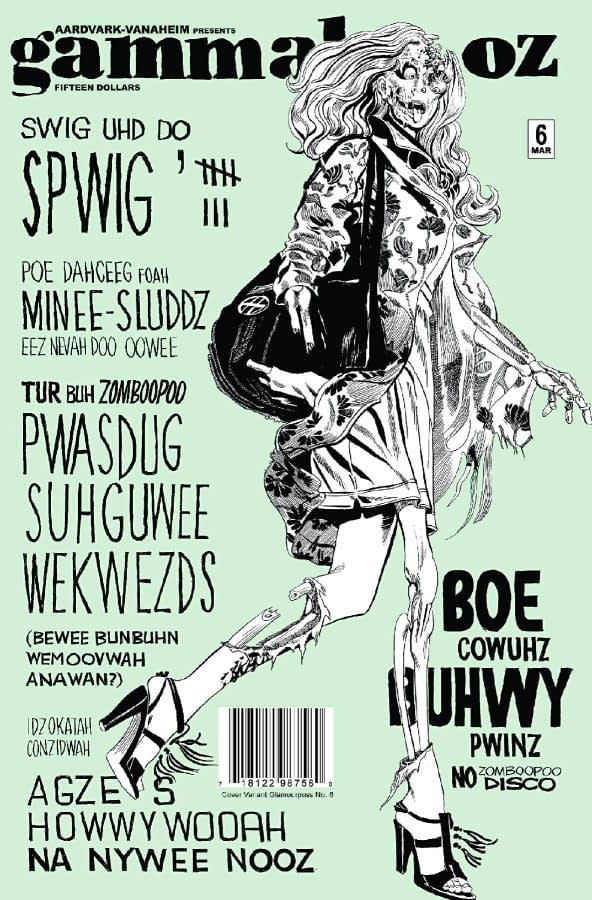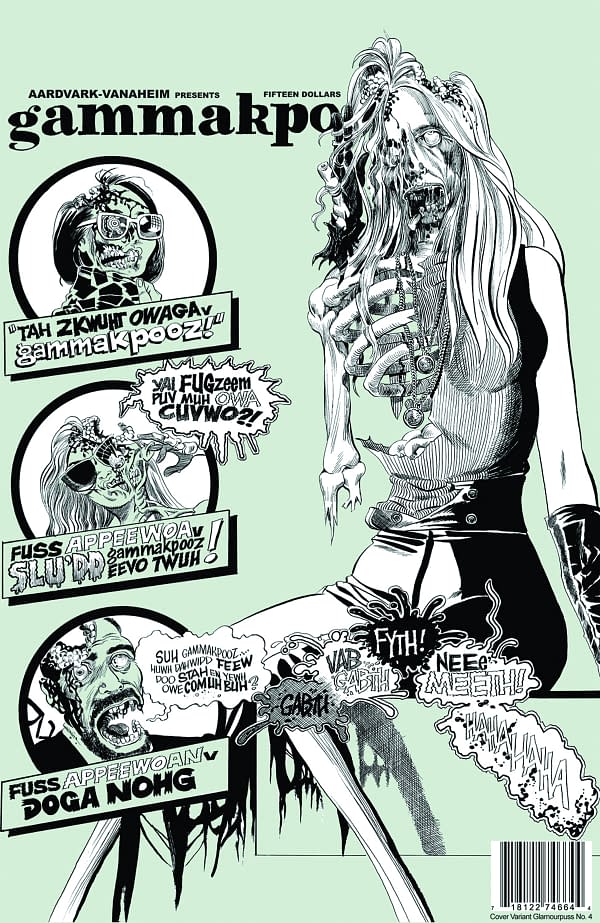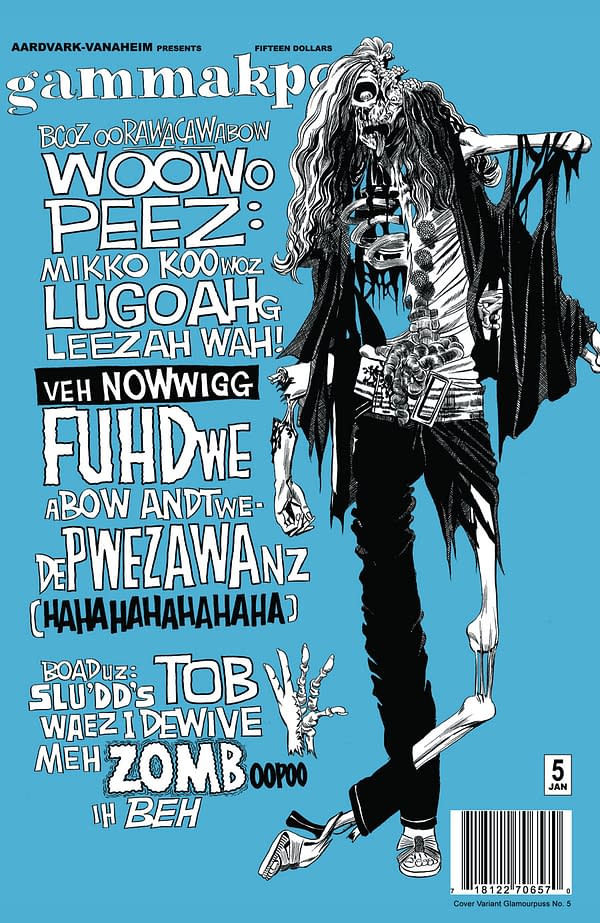 Enjoyed this article? Share it!