DC Cancel Batwing Omnibus, Replaced With Batwing: Luke Fox TPB
In December last, Bleeding Cool reported on a scheduled Batwing Omnibus to be published in August. It would have collected Batwing #0 to #34. However, checking back in, it seems to have been kicked off the schedule and into the long grass.
Instead, it appears that it will be replaced by a Batwing: Luke Fox trade paperback, collecting #19 to #34, which is when Luke Fox, son of Lucius Fox, and brother of The Next Batman, Tim Fox, took over the comic and was the new Batwing of the DC Universe.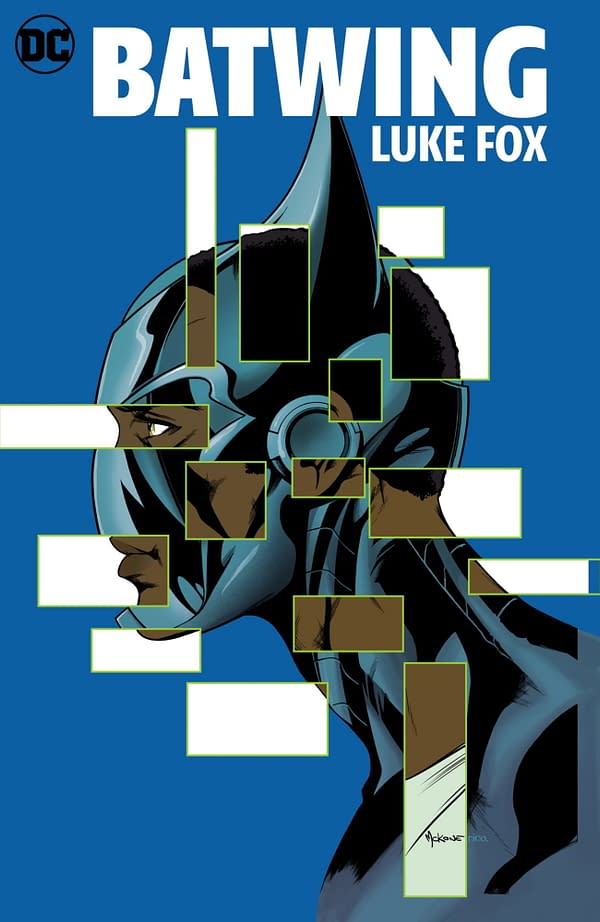 Someone at DC must have realized that over half of that Omnibus would have featured a different Batwing who has nothing to do with the Fox family. Here's the current solicitation:
Batwing: Luke Fox
Written by Jimmy Palmiotti
Illustrated by Eduardo Pansica
On sale Feb 01, 2022 | 384 Pages
Once a member of Batman Incorporated and deputized by the Dark Knight himself, Batwing, the Batman of Africa, has quit. Luke Fox, the son of Bruce Wayne's trusted ally Lucius Fox, has emerged in his place…but will his actions do more harm than good in Gotham City? Writers Jimmy Palmiotti and Justin Gray and artist Eduardo Pansica blaze a fresh new start for the armored vigilante who helps Batman protect the streets of Gotham from the forces of evil. The new hero is put to the test with new challenges and threats as he comes face to face with Lady Vic and Charlie Caligula and confronts the Darklings and Anubis clans that live below the city, unbeknownst to the Gothamites above them. Includes Batwing # 19 – 34 and Batwing: Futures End #1!
And here's the original solicitation;
Batwing Omnibus:
The adventures of the young hero known as Batwing are collected in a single hardcover volume for the first time in stories set in both the Congo and Gotham City. Originally introduced in the series Batman, Incorporated, written by Grant Morrison, the first Batwing was Congo native David Zavimbe. In these adventures, Batwing first battles for justice in Africa with the help of the super-team known as the Kingdom — a team bankrolled by none other than Bruce Wayne. But when some of the team are murdered, Batman himself arrives to help Batwing stop the killer, the villain known as Massacre. The adventure then moves to Gotham City when David retires as Batwing, and the Dark Knight himself gives a new version of the Batwing costume to Luke Fox, young son of Wayne Enterprises' executive Lucius Fox — and this young hero quickly gets swept up into the Bat-family's struggle against the Court of Owls. Collects Batwing #0-34 and Batwing: Futures End #1.