DC Cancelled Comics Available in Walmart – and eBay
Last week, Bleeding Cool reported a number of cancelled books at DC Comics, announced all in one evening. That included a number of the 100-Page Giant titles. But, as was then pointed out to Bleeding Cool, while the titles may have been cancelled, they were still on sale at Walmart. Or at least they were, as eBay has provided a secondary market for the titles, selling for two to three times their Walmart cover price.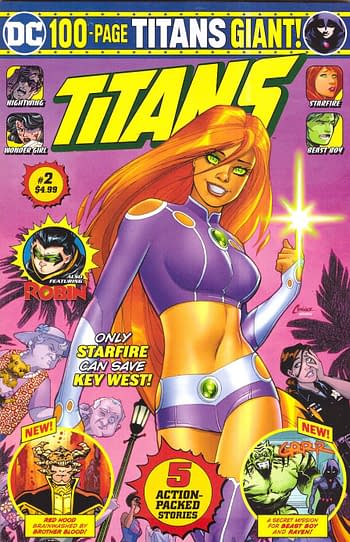 Titans Giant #2 sells for up to $15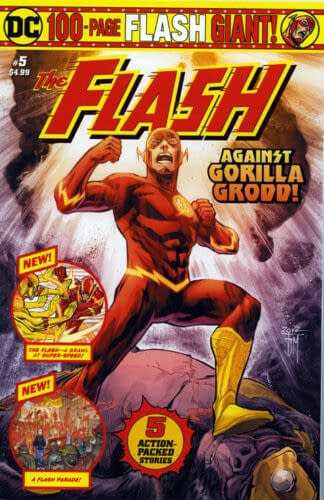 Flash Giant #5 sells for up to $14.50.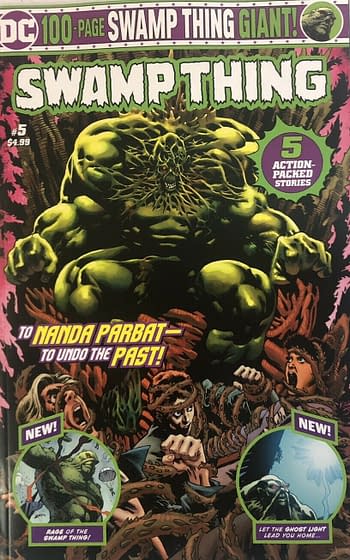 Swamp Thing Giant #5 sells for up to $15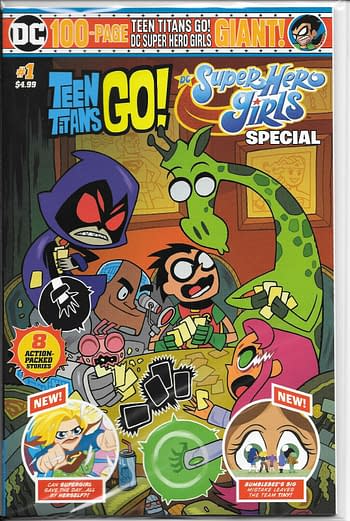 Teen Titans Go!/DC Super Hero Girls Giant #1 sells for up to $10. A little less than the other but still double cover price.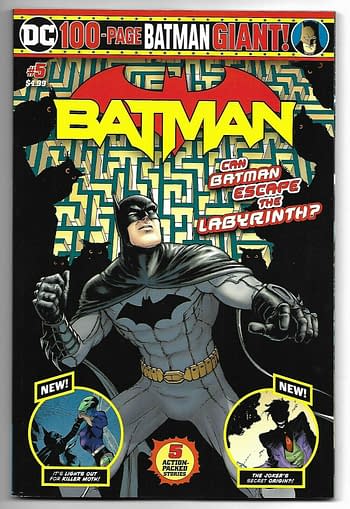 Not even solicited was Batman Giant #5 with the origin of the Joker we talked about. Going on eBay for $17.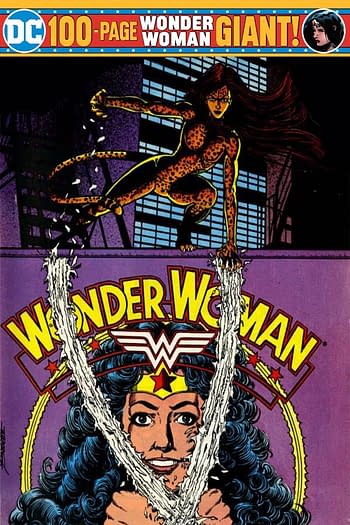 Indeed it's only of Wonder Woman 84 Giant #1 of there is no sign, no doubt down to the movie it might have run alongside not actually being released either. Now, why comic book stores won't be getting copies of the comics already printed for Walmart when DC Comics no longer have to make them exclusive for Walmart like they used to, we have no idea. Especially since adding on additional copies to a print run is the cheapest way to print anything. If you have an explanation, do let us know. Also what's actually in these published comic books, we'd like to know as well. Also, all these titles should still be available in most Walmarts
Odds are that the new stories for all these titles will end up as their 99 cent digital issues they have been running every day. But it does feel like doing things this way, DC is leaving easy money on the table, and frustrating a few retailers and readers in the process.