Posted in: Comics | Tagged: baltimore, batwoman, comic con, Comics, dan didio, dc, jh williams iii, marriage, mera, quaman, w haden blackman
---
DC Comics And The War Against Marriage
So, the story so far.
JH Williams and W Haden Blackman publicly stated that, due to last minute editorial changes pushed on them, and DC's decision not to go with the marriage of Kate Kane and Maggie Sawyer in Batwoman, they would be leaving Batwoman after issue 26.
DC Comics clarified that they were against any marriage, not same sex marriage. But there was still quite an outcry. It got rather extreme.
At Baltimore, Dan DiDio clarified that heroes shouldn't get married, as they have to sacrifice their personal lives and personal happiness.
We then clarified that, against expectations, Aquaman and Mera were no longer married in New 52 continuity. And that Geoff Johns had very carefully written them in Aquaman and Justice League as if they were still married but had avoided any mention of that fact, or anyone actually referring to them as "husband" or "wife" of the other.
And Marc Andreyko has been hired to write Batwoman from issue 25. He is the New 52's first openly gay writer.
So, what happened next?
Well Dan DiDio tweeted;
@DaneHellyer @JHWilliamsIII Eisner or not, we need the books to be exciting, entertaining, and part of a shared universe.

— dan didio (@dandidio1) September 6, 2013
I understand that there was some frustration with DC Comics towards Williams and Blackman. Batwoman wouldn't play well with the others, it didn't cross over with Court Of The Owls or Death Of The Family. It's telling that the Andreyko's first issue will be a Zero Year crossover. Also, the implication is that Williams and Blackman's book just wasn't exciting or entertaining, and that is the spin being delivered internally and externally over the change. It actually saved DC from firing the pair, and the embarrassment over the pair's Eisner awards and continued critical acclaim for the title,
Obviously, I object a bit. Batwoman had its own story to tell, one that preceded the New 52 (leading to some very odd whiteouts early on) but it did exist in a wider world, including an arc with Wonder Woman, which uniquely managed to give us a character consistent with her Justice League portrayal and her own book's portrayal. It also happened to be a wonderful comic, and my favourite in the New 52, repeatedly doing all sorts of exciting things with the medium of comics itself that other titles just wouldn't attempt (possibly aside from Flash).
But I'm just a customer and a realist, I'd have been happy if the creative team had finished their comic at least at a point of satisfaction for them. However, it appears that the fuss caused by their departure has seen them both dropped from the book two issues early.
I'm now expecting a car crash…
And what about marriage? Plenty of firefighters, policemen, soldiers are married, and that can cause problems. But reality doesn't edict that they never be married. Indeed much conflict and drama can be generated by the added pressure that marriage and family can give someone in dangerous situations. It's even a trope.
The issue that wasn't mentioned but I think may be at the heart of the problem is that marriage is seen to age a character. With everyone in their early/mid-twenties, marriage points towards the thirties, and limits future romantic entanglements – as divorce is often seen as impossible for an iconic character – and possibly ages them even further. And marriage tends to ask "what about kids" which brings up more and more problems. The New 52 was intended to refresh and de-age some of the characters, and marriages were a victim of that without, a deal with the devil.
So what of the New 52 marraiges?
Well, the DC website lists Aquaman and Mera as married, as does Amazon copy for the Aquaman collection. (Hat tip to DC Women Kicking Ass.) However, that appears to be the right hand not knowing what the left hand is doing, because the left hand is deliberately hiding in a pocket. We understand that Aquaman and Mera's relationship will be defined in November's Aquaman #25 one way or the other. And marriage fans might not be too happy.
Barda and Scott are no longer a married couple. Clark and Lois are no longer a married couple. Midnight and Apollo are no longer a married couple. Animal Man, the only New 52 book to star a married man, is looking as if Buddy and Ellie will be breaking up, in the light of the death of their son, Cliff.
Marvel famously did away with the marriage of Spider-Man, by having Mephisto delete it from reality. But they have a married couple at the centre of The Fantastic Four, with all the strains and drama and indeed unhappiness that this brings. And marriages have come and gone in the Marvel Universe, Betty and Bruce, Janet and Hank, Scott and Maddie, indeed, Northstar and Kyle is one of the few standing strong.
Because that's another thing. If Batwoman would have gotten married, her relationship would have come under incredible strain. And a few years later, not only would the New 52 have their first gay wedding, but their first gay separation and possibly first gay divorce.
And that's just not going to happen.
---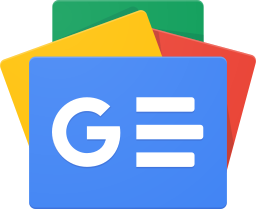 Stay up-to-date and support the site by following Bleeding Cool on Google News today!