DC Comics' December 2019 Solicitations – A Very Few Frankensteined
DC Comics will be releasing their December solicitations to their media partner sites at 10pm BST/5pm ET/2pm PT. But before then, we've done a little Frankensteining of comics solicitations they've already released… and all are for December 18th. Looks like it will be quite the pre-Christmas week for DC Comics.
We can also wonder what DC Comics has in store to run alongside Marvel's Incoming #1, shipped early for December 26th, Boxing Day. But, for now, we have these few, these happy few books.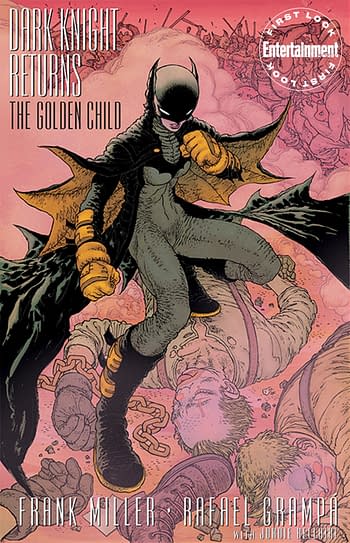 THE DARK KNIGHT: THE GOLDEN CHILD #1
Release date: December 11th, 2019
Written by FRANK MILLER
Art and cover by RAFAEL GRAMPA
Colour by JORDIE BELLAIRE
48-page one-shot

The story takes place three years after the events of Master Race, where Batman, Superman, Wonder Woman, Carrie Kelley, and Lara Kent overcame the renegade priest Quar and his cult of Kandorian fanatics in their bid to convert humanity into worshipping them as gods. During this interim, Lara has spent time learning about what it means to be human, while Carrie has grown into her role as Gotham City's new protector, Batwoman. When a terrifying evil returns to Gotham City, Lara and Carrie team up to take on this new threat, but this time with a secret weapon – Jonathan Kent. Known as the 'Golden Child,' Jonathan possesses power unlike anything the world has ever seen and could be all that stands in the way of the destruction of Gotham City, as well as the whole planet.
THE INFECTED: DEATHBRINGER #1
Release date: December 4th, 2019
Written by ZOE QUINN
Art and Cover by TYLER KIRKHAM
A story of a hero who is done with bringing peace to a world that cannot be trusted with it; a woman whose newly awakened dark side is ready to burn it all down and forge a new destiny.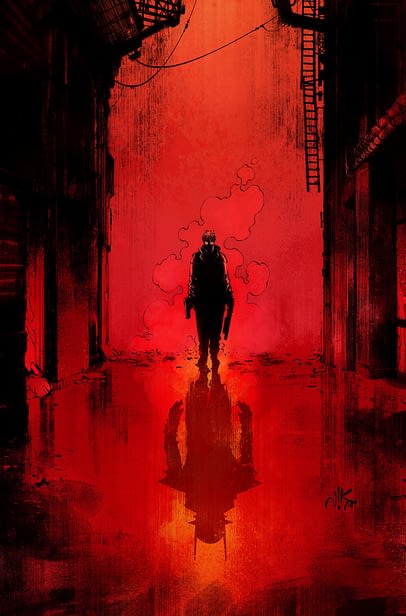 THE INFECTED: THE COMMISSIONER #1
Release date: December 18th, 2019
Written by PAUL JENKINS
Art and Cover by JACK HERBERT
A hero whose sense of duty and honor is stripped away; a man who has finally given in to his worst impulses—and he might just take the entire city into the darkness with him…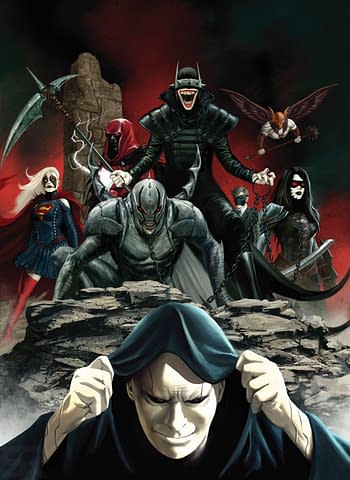 YEAR OF THE VILLAIN: HELL ARISEN #1 (OF 4)
Release date: December 18th, 2019
Written by JAMES TYNION IV
Art and Cover by STEVE EPTING
DC's "Year of the Villain" begins its sin­ister conclusion! Lex Luthor has brought Perpetua back from her cosmic grave and restored her power! Now, the Multiverse lives in fear that she might wipe out all existence. The only thing that could stop her are the forces of the Dark Multiverse— which means it's Luthor's mission to defeat the Batman Who Laughs! But if Batman and Superman couldn't stop him, what chance does Luthor stand? Spinning out of the end of the "Justice/ Doom War" in Justice League #38 and the conclusion of the epic "Infected" arc from Batman/Superman #5, DC's two top vil­lains face off in a battle royal—and the fate of all reality hangs in the balance!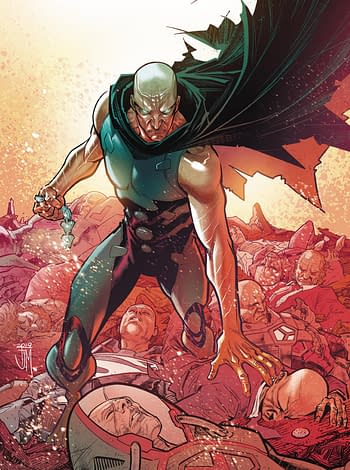 JUSTICE LEAGUE Justice League #38

Release date: December 18th, 2019
BATMAN/SUPERMAN #5

Release date: December 18th, 2019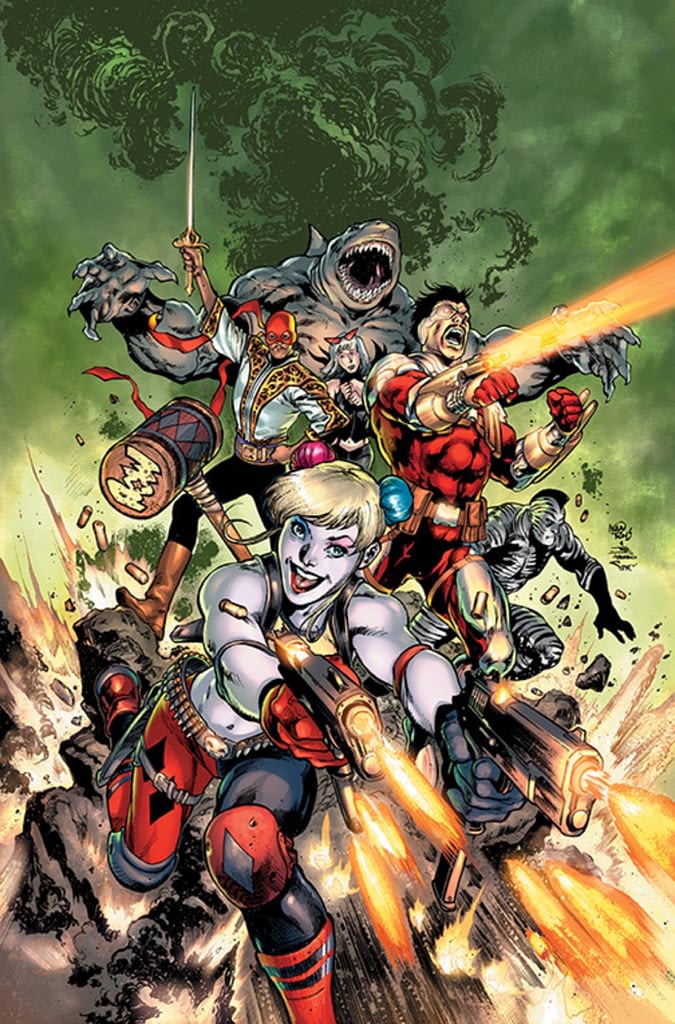 SUICIDE SQUAD #1
Release date: December 18th, 2019
Written by TOM TAYLOR
Art by BRUNO REDONDO
Cover by IVAN REIS and JOE PRADO
Variant cover by FRANCESCO MATTINA
This new version of Task Force X is already full of changes, with new villains—any of whom could die on a mission or be dispatched by an all-new and mysterious leader who has replaced Amanda Waller. This Squad's new mission is to neutralize a new group of international super-terrorists known as the Revolutionaries—and not everyone on either side will make it out alive! But when the U.S. government's most deniable team of antiheroes realizes that the surviving Revolutionaries will be joining the Squad, that's when the fireworks really begin!
When DC's most desperate villains are combined with new inmates of Belle Reve that Task Force X has been trying to kill, who can Harley Quinn and Deadshot trust? These misfits not only have to worry about surviving their next mission, but each other as well.
40-page, $4.99
Oh, and it's looking very much like…
TALES FROM THE DARK MULTIVERSE: THE KILLING JOKE #1
TALES FROM THE DARK MULTIVERSE: IDENTITY CRISIS #1
DOOMSDAY CLOCK #12

Written by GEOFF JOHNS
Art and cover by GARY FRANK