Posted in: Comics | Tagged:
---
As DC Comics Leaves, Diamond Previews Gets A Manga Section, and Toys Get the Back Cover
This morning, Bleeding Cool revealed how DC Comics were leaving the Diamond Previews catalogue in May, like Marvel before them.
Well, it seems that Diamond Comic Distributors have already been making changes around the house. Cutting up ties, throwing suitcases onto the lawn, setting them on fire with petrol, that kind of thing.
As they have just told everyone that in April and May, they will be making several changes of their own. So what do DC Comics think about that, hmm?
Currently, Previews is divided into Premier Publishers (of which Marvel and DC have just left, leaving Dark Horse, Image and IDW), the Comics section with all the unlucky non-Premier publishers and… basically everything else in the back.
In the April edition of Previews, retailers and consumers will see a new combined section for print merchandise, as prose books and magazines will be merged with comics and graphic novels to create a larger print section, titled "Comics, Graphic Novels & Print."
Following the new "Comics, Graphic Novels & Print" section will be the return of a "Manga" section, added as a result of what Diamond sees as a resurgence and growth of the genre. The new section rolls out at the same time Previews features "Manga Month" as its April catalog theme. Accordingly, the April issue will feature an essential list of manga titles for readers to pick up, interviews with manga creators, as well as a backlist stock-up sale for retailers.
Additionally, starting in April, the toys and merchandise sections will be flipped with the Previews back cover. Previously the front and back covers were usually for the comic book publishers, with DC Comics getting the lion's share., But now that DC has left the Previews catalogue, everything changes. Contracts are torn up and rewritten. And now all information regarding toys and merchandise, including new products from premier toy vendors like Diamond Select Toys, DC Collectibles, and Eaglemoss, will be easily accessible by flipping the book over and starting from the back cover. With a cover to match.
May will also feature the launch of the much-anticipated digital version of Previews.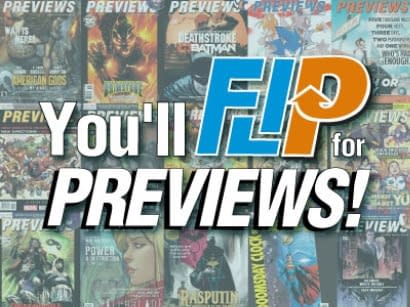 ---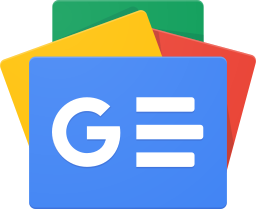 Stay up-to-date and support the site by following Bleeding Cool on Google News today!