Posted in: Comics, IDW | Tagged: Comic Lounge, idw, Ryan Balkam
---
IDW Hires The Comics Lounge's Ryan Balkam as Their Direct Market Rep
IDW'sComicsPRO-sponsored Zoom call has confirmed new hirings, including The Comics Lounge's Ryan Balkam in a new position.
---
IDW is holding a ComicsPRO-sponsored Zoom call with comic book retailers today, which has confirmed new hirings, including naming one for the first time, The Comics Lounge's Ryan Balkam in a new position.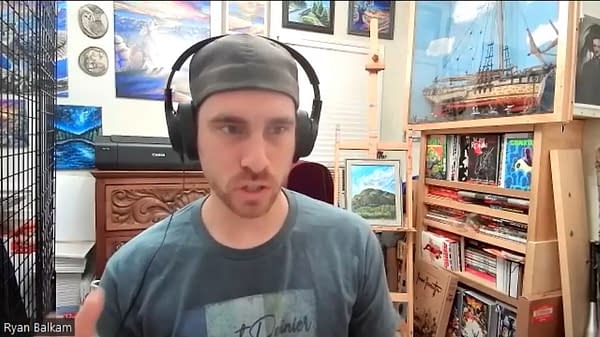 Ryan Balkam is IDW's new Direct Market Sales Representative. Best known as a YouTuber/Podcaster for the Comic Lounge for the last five years, he has also been a sales clerk and eBay manager for the Collectors Paradise comic book chain for the last four years, and before that a Sous Chef at the Humble Bee Bakery and Cafe for ten years.
Also confirming their hires, Sean Brice is IDW's new Director of Sales. Graduating from the University of Oregon's Lundquist College of Business in 2009, he worked as a Market Research Consultant before joining Dark Horse Books, as Trade Sales Manager, getting promoted to Director of Trade Sales, which included the conversion and Integration of Dark Horse Books distribution from Diamond to Penguin Random House, something IDW has been going through as well. In 2021 he graduated with an MBA in Business administration from the Oregon Graduate School and last year he jumped to be Vice President of Sales and Marketing at Humanoids, but that only lasted until October last year.
And Gregg Katzman is IDW's new Senior Manager, Public Relations at the end of the month. A graduate of the University of Hartford with a BA, in Communications, Mass Media, he was a freelance writer for Fox News. Moving on to IGN, Screen Rant and About.com, before getting a job as a Marketing Assistant and Event Manager at Midtown Comics, becoming Brand Marketing Coordinator at NYCC for five months, then joining Valiant for 3 1/2 years, being promoted from Marketing Coordinator to Director of Marketing until 2022, when he became Exclusive Content & PR Manager at CBR.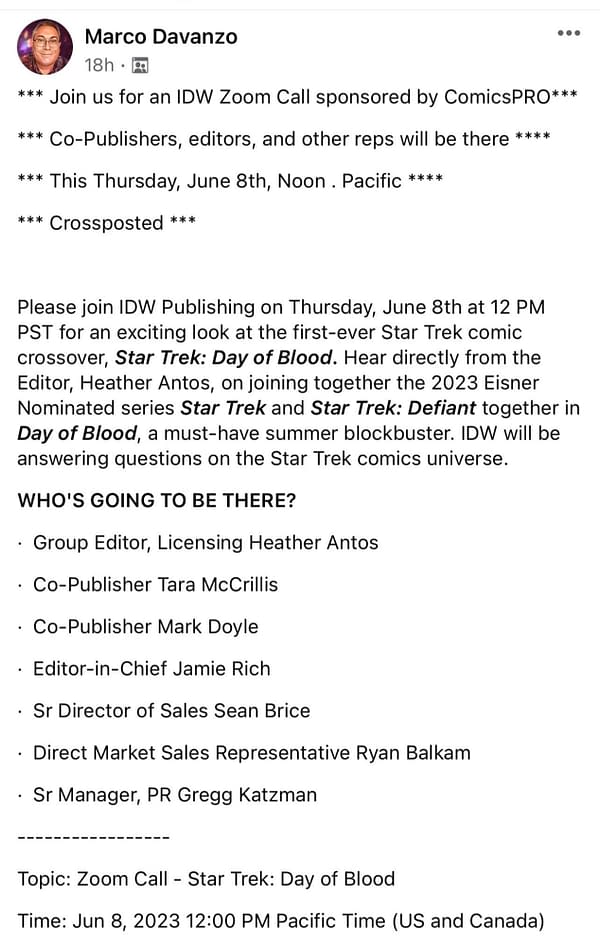 Bleeding Cool reported two months ago that IDW laid off 39% of its staff as part of a major restructuring, including hiring Josh Frankel, formerly of Z2, as its Chief Digital Officer, seeing Jamie Rich, Mark Doyle, Tara Crillis and Heather Antos promoted, and promoting the main investor's son, Davidi Jonas to be the new CEO. At the time, some of the staff dismissals were described as layoffs due to the publisher's reduction in size, but some of these new appointments are almost like-for-like replacements for employees who were made redundant. This is something they may wish to bring up when talking about employment rights, and it smacks of political issues at the publisher rather than economic ones.
---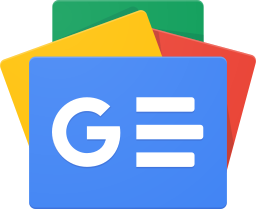 Stay up-to-date and support the site by following Bleeding Cool on Google News today!