DC Comics In Ructions Over Gerry Conway's Allegations Yesterday veteran comic book writer Gerry Conway posted on Tumblr.
Who created Caitlin Snow, the alter ego of Firestorm super-villain Killer Frost, who appears regularly on The Flash? According to DC Entertainment, nobody.
He was highlighting a rather distressing loophole at DC over paying comic book creators whose creations get picked for toys, TV shows or movies, known as "creator equity participation" and a number of veteran creators have become rather reliant on such payments.
Except, of late, for a number of characters, there are no payments being made if the character is considered "derivative" of a second DC character. But then the creator of that 2nd character receives nothing for the use of the first.
So if a character can be deemed as derivative of another, then no one gets paid for its use.
I first learned how this change would effect DC's approach to creators equity when I received a letter from DC Entertainment's new president, Diane Nelson, informing me I would no longer receive equity payments for Power Girl because she was now considered a "derivative" character. To soften the blow and show "appreciation" for my "contribution" she enclosed a check for $1000.
He also pointed out that in order to get paid, you had to fill in a form for each character before it gets used in another media. They won't pay retrospectively. Which, for some veteran creators is a rather onerous burden identifying each and every character created just in case the TV or movie producers decide to pick one.
By a rough guesstimate, I probably created over five hundred characters for DC between 1969 and 1985. Most of them were minor one-shot creations, and some of them, like Felicity Smoak (now a regular on Arrow) were minor supporting characters who've taken on a new life in other media. Unless I'm willing to commit a large chunk of my life to tracking down each character and filing a separate equity request in anticipation that somehow, some day, one of these characters might end up on a TV show, I risk being cut off from any share in the fruits DC enjoys from the product of my labor. A share which DC acknowledges I'm due– but which DC refuses to assist me in receiving.
Capeless Crusaders clarified that in the case of Firestorm "the agreement predates this", meaning that he will get aid for the use of that character in The Flash and Arrow.
So I've been checking in and asking around. And what is emerging is the possibility that this is a case of right hands and left hands not knowing what the other is doing. A publisher preparing to move coasts letting certain policies slip through the cracks.
Right now the whole thing is on lawsuit away from blowing open. The "derivative" definition didn't work well for Todd McFarlane in the lawsuit from Neil Gaiman.
I understand that as a direct result on Gerry Conway's version of events that people at DC are having meeting. Long and complex meetings, Phone calls and discussions. And an attempt to, as we call it in the UK, do a reverse ferret.
If I was a betting man, I'd look forward to DC Comics releasing an announcement thanking Gerry for bringing this issue to their attention, clarifying the situation, sending out back-dated cheques to anyone affected and making a change in policy to make claiming for such payments a lot easier.
Because it's one thing for working creators to feel screwed over, But it's a another thing for veteran creators with a lot of time of their hands to write articles, make phonecalls and contact lawyers to feel screwed over. And with nothing to lose…
After all, Marc Toberoff probably isn't that busy right now either.
---
---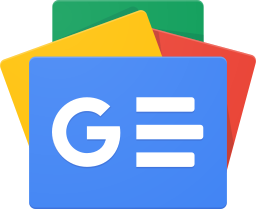 Stay up-to-date and support the site by following Bleeding Cool on Google News today!