DC Comics is Adding Robin #0 to the Batman Prodigal Collection Now
It's been a repeated complaint against DC Comics when they collect their Knightfall and Prodigal comic book storylines. That DC Comics never seems to collect the first part of the Prodigal crossover series, Robin #0, with the rest of them.
The Batman crossover was written by Chuck Dixon, Alan Grant and Doug Moench and drawn by Bret Blevins, M.D. Bright, John Cleary, Mike Gustovich, Phil Jimenez, Graham Nolan, Ron Wagner and Lee Weeks.
The storyline had Dick Grayson temporarily replace Bruce Wayne as Batman, directly following the Knightfall crossover and tied-in to the Zero Hour event, then lead into the Troika crossover, and ran through Batman, Batman: Shadow of the Bat, Detective Comics and Robin.
But Robin #0, which summarised the character's status and that began the storyline wasn't in previous collections.
Recently, DC Comics has been re-cutting and repaginating the Knightfall trade paperbacks, so that they could restore everything that was cut out from the original collections. But when it came to Prodigal, it was solicited again without Robin #0.
Well, it seems that this has now changed. And DC Comics have just told retailers that they are putting it into the new edition and increasing the page count – but not the price.
And I also note that it is FOC week for the volume… so it's a good time to mention this. Also with Mark Millar promoting his comic book with Image and Netflix also called Prodigy, for DC Comics to get a headline or two out of it as well.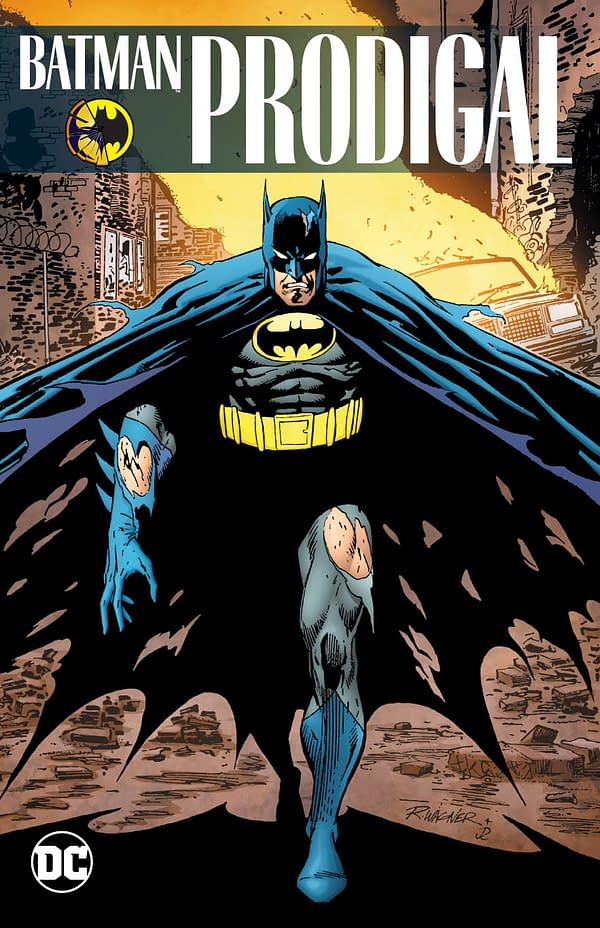 BATMAN PRODIGAL TP NEW ED
(W) Doug Moench, Alan Grant, Chuck Dixon (A) Mike Gustovich, Bret Blevins, Phil Jimenez, Lee Weeks, Graham Nolan, Others (CA) Joe Rubinstein (A/CA) Ron Wagner
After the game-changing events of "Knightfall," Bruce Wayne asks Nightwing to take his place while he recovers. As the new Batman, Dick will learn the responsibility and pressure that his former mentor bore as the Dark Knight. But when the maniacal Two-Face returns, the new Batman must overcome his childhood demons to defeat the first villain he ever faced! Collects BATMAN #512-514, BATMAN: SHADOW OF THE BAT #32-34, ROBIN #0, 11-13 and DETECTIVE COMICS #679-681.In Shops: Jan 02, 2019
Final Orders Due: Nov 12, 2018
SRP: $24.99