SCOOP: DC Comics To Move Lock, Stock To Burbank (Confirmation UPDATE)
During the reorganisation of DC Comics into DC Entertainment, much of the production side of the comics publisher was moved from New York to Burbank in California, home to its parent company Warner Bros. There was much speculation at the time of an eventual move west for everyone but in the end, while digital and administration moved west, print editorial remained on the East Coast. New York is a home to publishers and is the ancestral home of comic books in America. And to this day, Marvel and DC sit cheek by jowl, with Archie Comics down the road and Dynamite just over the state line. As a result, it's a major social centre for comics, with artists both mainstream and indie setting up shop around the outskirts.
But I understand from talking to very senior comics industry figures that this may well be changing in a very few short weeks. That in early November, it is planned to announce to DC employees that the company will be moving from their Broadway offices to Burbank with the rest of DC.
The departure of Karen Berger has made this a lot easier, a long time employee of the company, she was known for fighting for a New York home for DC Comics. While co-publisher Dan DiDio and Jim Lee are natural West Coasters and Chief Creative Officer Geoff Johns is already there.
We expect to find out more in November. We contacted DC Comics earlier this morning, but they declined to comment on the the record.
Mark adds: The following email from Diane Nelson became public 30 minutes after Rich posted the above. I understand it was sent as a result of Bleeding Cool's investigations.
Dear DCE Team,

As I hope you know, I and the entire DCE exec team work hard to offer transparency about as much of our business plans and results as we possibly and responsibly can. In an effort to continue to do that where possible and to ensure you are hearing news from us, rather than a third party, I am proactively reaching out to you this afternoon to share news about our business.

I can confirm that plans are in the works to centralize DCE's operations in 2015. Next week, the Exec Team will be in New York for a series of meetings to walk everyone through the plans to relocate the New York operations to Burbank. The move is not imminent and we will have more than a year to work with the entire company on a smooth transition for all of us, personally and professionally.

Everyone on the New York staff will be offered an opportunity to join their Burbank colleagues and those details will be shared with you individually, comprehensively and thoughtfully next week. Meeting notifications will be sent tomorrow to ensure the roll out of this information and how it affects the company and you personally.

We know this will be a big change for people and we will work diligently to make this as smooth and seamless a transition as possible.

Best,

Diane
---
---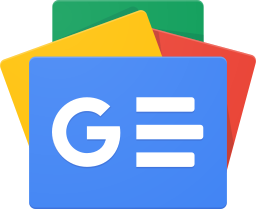 Stay up-to-date and support the site by following Bleeding Cool on Google News today!