Christopher Priest Says DC Readers Can Help Decide Whether or Not Deathstroke is Damian's Daddy
Brian Lake reports from the Christopher Priest Spotlight panel at C2E2, and he has a story…
Writer Christopher Priest and artist Carlo Pagulayan took the Syfy Wire stage today at C2E2 to talk Deathstroke vs. Batman and Damian Wayne. The first issue threw some doubt as to Damian Wayne's parentage, suggesting that there was a possibility it was Slade Wilson all along.
Priest opened by asking who the audience thought was Damian Wayne's father: Deathstroke or Batman. About 80% of the fans wanted it to be Deathstroke.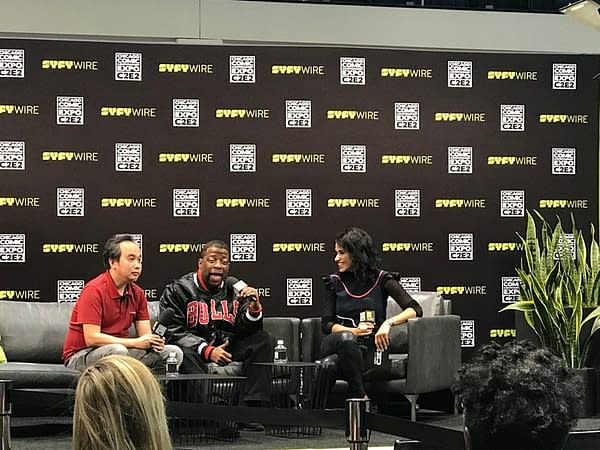 Priest confessed that he actually doesn't know yet, and DC will decide and tell him who it is. But he urged fans to make their voices heard with DC, because they will have a huge impact.
Priest went on to say that this book is a great jumping-on point for new fans since this six-issue arc is not set in the current continuity.
This show was also, interestingly enough, the first time Priest and Pagulayan had actually met in person in the two years they have worked on the book together. Pagulayan is from the Philippines and Priest is from Denver, Colorado.