Robert Goode writes for Bleeding Cool from C2E2:
Top DC talent sat down at C2E2 to discuss the latest in the DC Universe. Moderated by Brian Michael Bendis, in attendance were Tim Seeley, Justin Jordan, Cully Hammer, Benjamin Percy, Philip Tan, and Joelle Jones with Tom King joining the panel part way through.
First thing we got a look at was a Joelle Jones-designed Cover Girl line, featuring Harley Quinn, Supergirl, and Batgirl. A Catwoman statue is set for release in November. Jones also has Supergirl: Being Super coming May.
The Curse of Brimstone #1 by Philip Tan and Justin Jordan is on sale this month, with issue #2 coming out on May 2nd. Writer Justin Jordan describes it as:
"There are places in America that were once vital but have been left behind. These are places where the heroes don't go."
Nightwing #44 by Benjamin Percy and Christopher Mooneyham goes on sale May 2nd. The new arc will feature a Digital Age villain that will be seen all over the DC Universe in the coming year, forcing Dick Grayson to face an enemy he can't punch.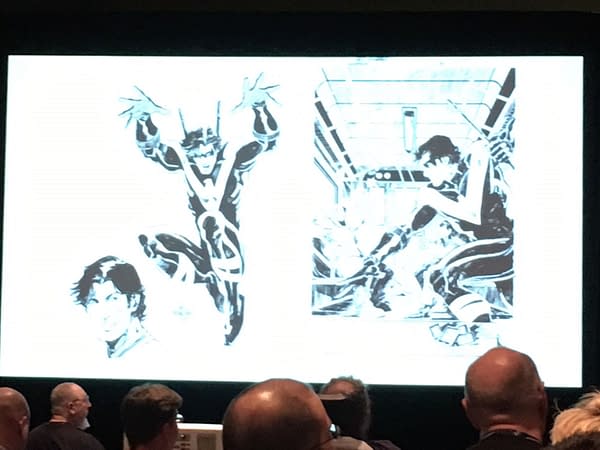 Green Lantern #44 by Tim Seeley and Ronan Cliquet is described as a Green Lantern horror story wherein Jessica Cruz will have to deal with her fears.
Batman & The Signal by Cully Hammer will show a side of Gotham that is seen less often. We will see Batman during the day and a different look for Batman and Gotham City. The last issue is out this month.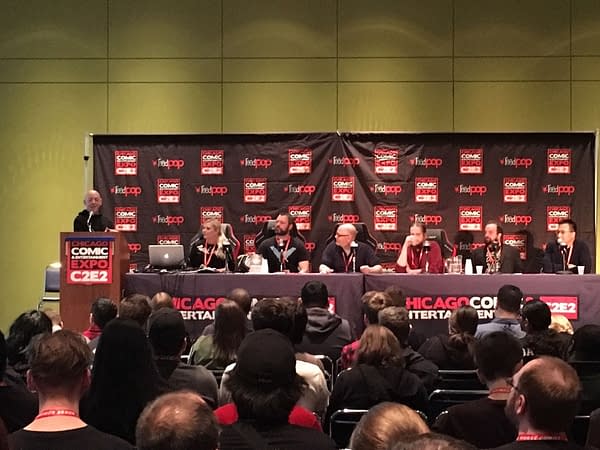 Tom King wrote an issue of the Grayson series for DC that he describes as "literally Dick Grayson meets the Holocaust." Fellow panellist and co-writer at the time, Tim Seeley, asked him if he was okay. He decided he wasn't and canned the comic.
Bendis has a plan for a "weird freaky team-up" for his imprint at DC — expect very obscure DC characters being dredged up from the sea bottom.
Bendis, as moderator, cut off the questioner who asked if Tom King and Joelle Jones could take over the current Wonder Woman series as it really needs fixing. They moved on fast…
Enjoyed this article? Share it!