DC Vs Vampires Vs Robins Vs Sean Murphy, Today (Spoilers)
Today sees two DC Elseworlds titles published, on the latest in the Murphyverse, the other part of the horror spinoff line. So we have Batman: Beyond The White Knight #1 and DC Vs Vampires #6. And both are all about the Robins.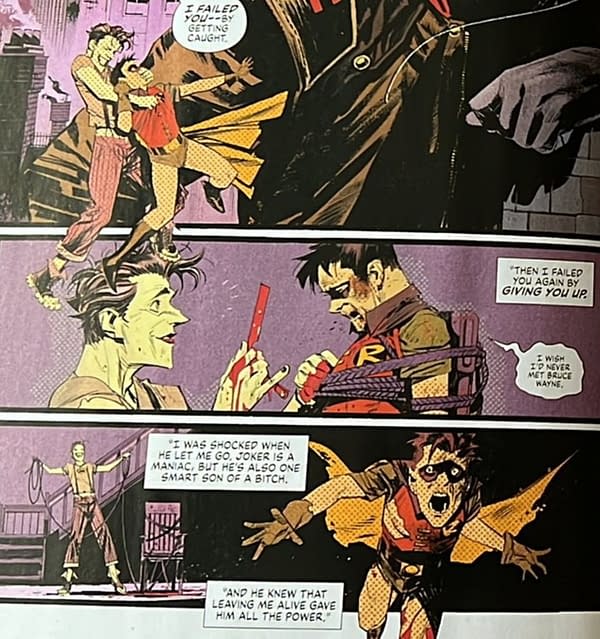 A Jason Todd who didn't die at the hands of the Joker, but worse,m felt he betrayed his Batman.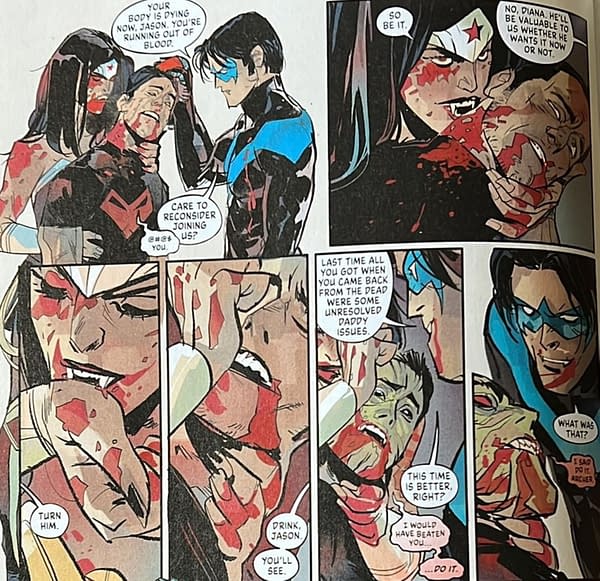 Against another who did die, returned and is now turning back to the dark side courtesy of Dick Grayson.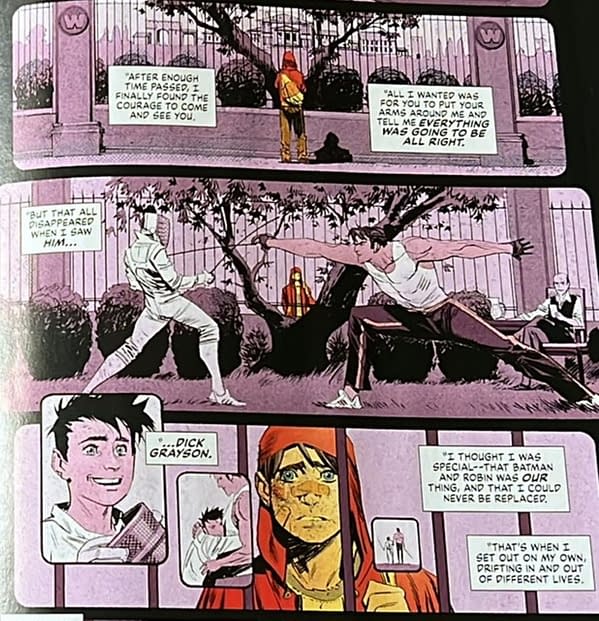 While the Murphyverse reverses the timeline, with Dick Grayson as the replacement for Jason Todd, and Batman's new golden boy.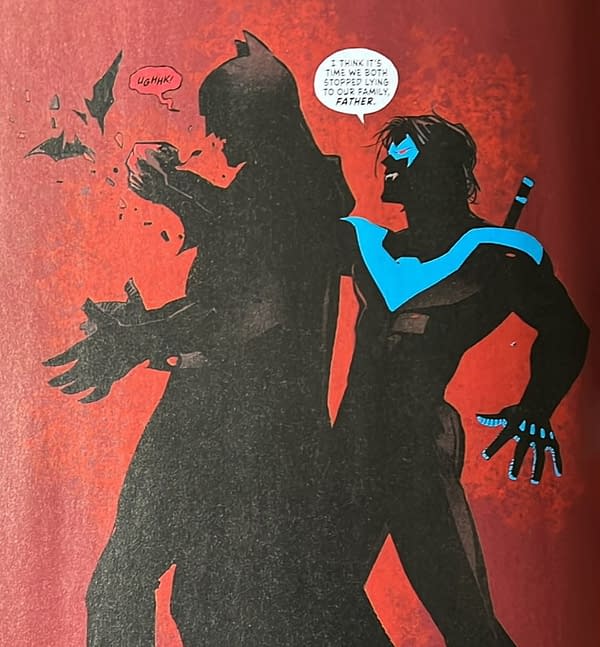 Though maybe not quite so much in the Vampireverse…
BATMAN BEYOND THE WHITE KNIGHT #1 (OF 8) CVR A SEAN MURPHY (MR)
(W/A/CA) Sean Murphy
A lot can change in 10 years, especially in Gotham! Batman, a.k.a. Bruce Wayne, may be behind bars, but the real criminals are still out there. Gotham Motors CEO Derek Powers has seized control of the Wayne family's assets and is using them to transform the GTO and the city they've sworn to protect. Crime is down, but at what cost? A new Batman has emerged in Powers's city, and only Bruce is fully aware of the dangers to come. It's time to destroy the mantle for good, but he'll need one of his forgotten sons' help to do so. Enter Jason Todd…the first Robin?! In this thrilling sequel to the blockbuster comic book hits Batman: White Knight and Batman: Curse of the White Knight, writer/artist Sean Murphy invites the audience to go beyond the Gotham they know to discover an engrossing new take on the city and its heroes. Welcome to Neo-Gotham and the world of Beyond the White Knight!
Retail: $4.99 In-Store Date: 03/29/2022

DC VS VAMPIRES #6 (OF 12) CVR A OTTO SCHMIDT
(W) James Tynion IV, Matthew Rosenberg (A/CA) Otto Schmidt
Batman gets the upper hand on the vampires who have infiltrated the Justice League…but the Vampire King finally reveals himself, and it will be the most jaw-dropping moment of 2022! The shocking, bestselling series reaches its blood-drenched halfway point! Retail: $3.99 In-Store Date: 03/29/2022