If you thought that The Batman Who Laughs was scary, wait until you get a look at his Robins!
No, that's not a euphemism, and yes, we did say Robins, plural. DC Comics revealed a first look at the boy horrors in a press release. While The Batman Who Laughs will make his first appearance in Dark Nights: Metal #2 on September 13, the Robins Who Laugh will appear that same day in Teen Titans #12, a Metal tie-in that serves as part one of the mini sub-crossover to the super-mega-crossover event: Gotham Resistance.
Just take a look at the gruesome little bastards: Yuck.
They're also featured on Jason Fabok's cover for The Batman Who Laughs #1, a one-shot hitting stores on November 15, whose creative team has not yet been revealed.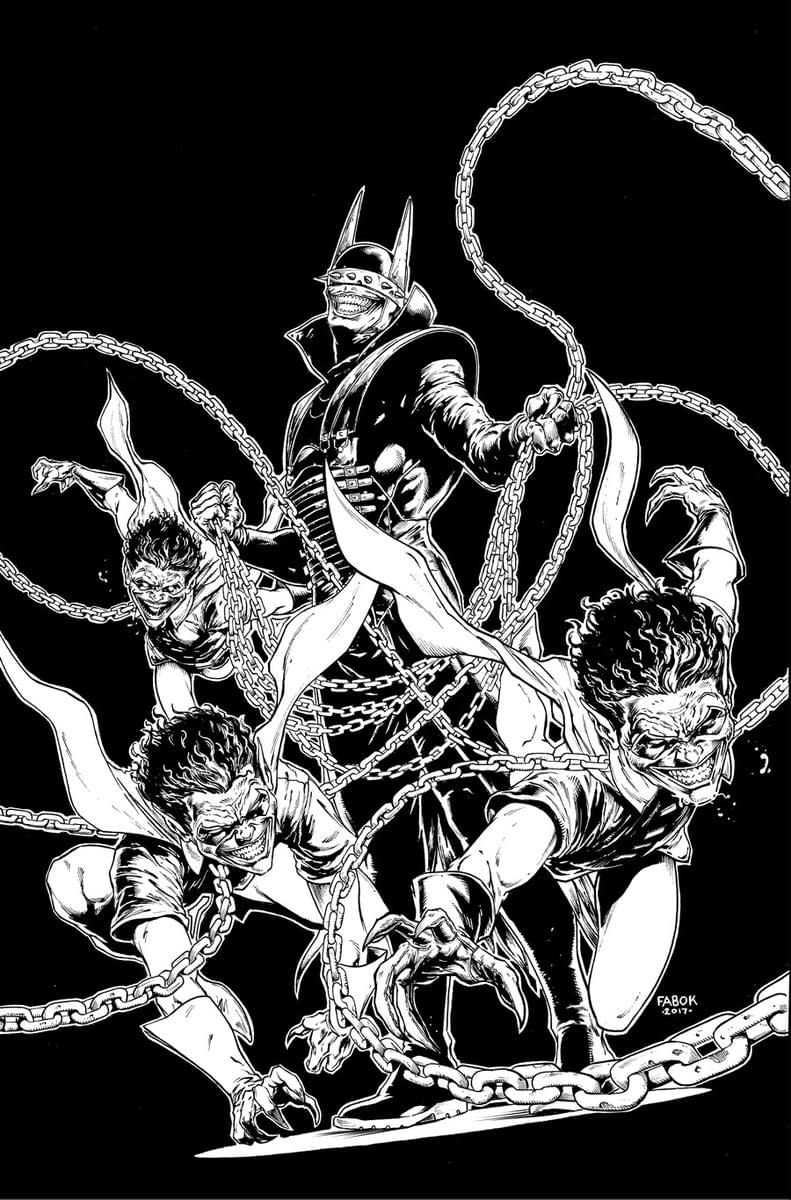 Stop it, DC! You're creeping us out! What? No! Nooo! We don't want to see another look at The Batman Who Laughs by Riccardo Federici! Dammit. Now we're not sleeping tonight.
Look for The Batman Who Laughs #1 in stores November 15.
Enjoyed this article? Share it!