It's Cyber Monday and the comic book industry is up to its usual tricks. Here are a bunch of sites and code words still in use until at least midnight tonight in your respective territories… feel free to post more in the comments below.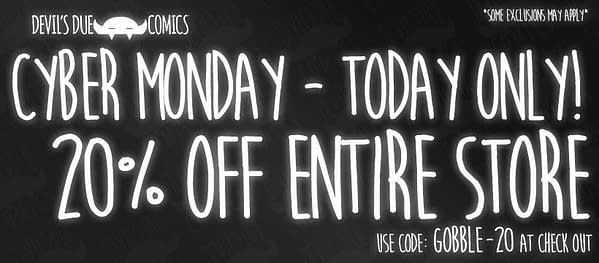 Devil's Due – 20% off with GOBBLE-20 code.
Midtown Comics – Up to 75% off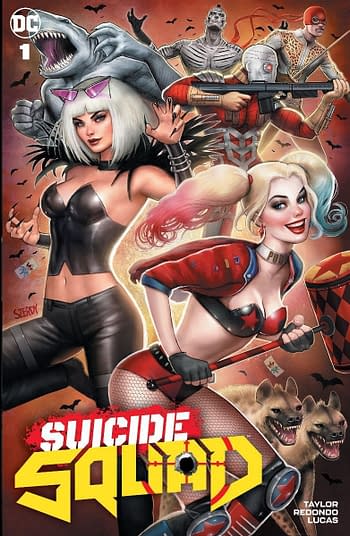 Comics Elite – Up to 75% off and Nathan Szerdy Suicide Squad #1 cover – Any purchase of Cover C will include a FREE SIGNED PRINT of Nathan's Rejected 1st cover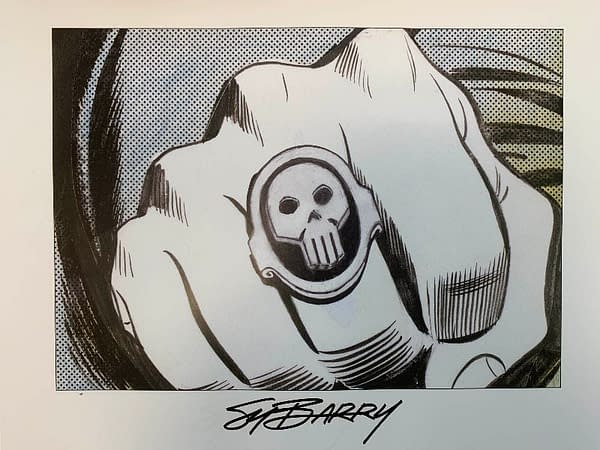 Hermes Press – 20% off with CYBER2019 code and a special print, signed by Phantom artist Sy Barry. They had some extra copies that were signed that wouldn't go in the Volume 17 limited edition, so cut them down to a smaller size and are selling them today only. Only thirty copies, they will have a roman numeral for the numbering system.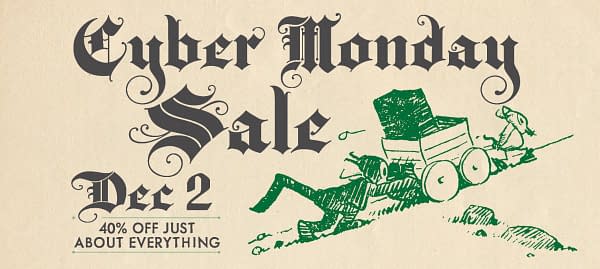 Fantagraphics Blanket 40% Off Sale for one day only. This includes everything from backlist deep cuts to brand new releases. With free domestic shipping on all orders of $75 or more.
Pop ROC Comics & Cereal Bar is doing 35% off Gift Cards when ordered online – use the code "CYBER35"
Ultimate Comics are doing a site-wide 35% off sale of you use the code 'SWEETCHRISTMAS'
George Perez and Billy Tucci have reduced their original cover art prices for Cyber Monday, to help fund the Shi: Return of the Warrior crowdfunding campaign.
The Legendary George Perez has come out of retirement for ONE FINAL SHI COVER and has reduced the price of his original Shi: ROTW cover artwork to an astonishingly low $2,750! Proceeds from the sale Mr. Perez's beautiful cover will benefit the American Legion, so it's also a great time to help our heroes for the holidays! George's art normally sells five-times higher so this truly is a once-in-a-lifetime opportunity!

Not to be outdone, Shi creator Billy Tucci has also reduced his Shi: Return of the Warrior, "AMAZING SPIDER-MAN #301 HOMAGE" and "ORIGINAL COVER ARTWORK to only $1,500 each on their respective campaigns!
ComiXology has plenty: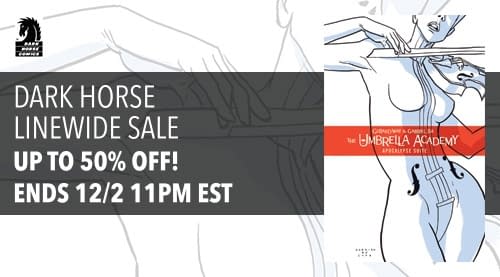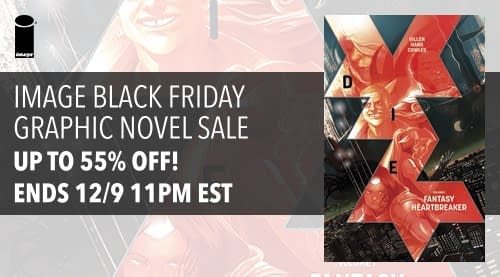 Any more for any more?
Enjoyed this article? Share it!