"Death Note" Returns for a Special One-Shot Story – Read it Online for Free!
Death Note was one of the seminal manga and anime series of the early 2000s. It was the ultimate "what if?" story – what if you could kill anyone you wanted by writing their name in a demonic notebook? Tsugumi Ohba and Takeshi Obata engaged in an epic crime thriller ran 12 volumes. That's over 1,000 pages of the clever, cynical, twisty cat-and-mouse chase between Light Yagami as he used the death note to commit mass murder and L, the master detective.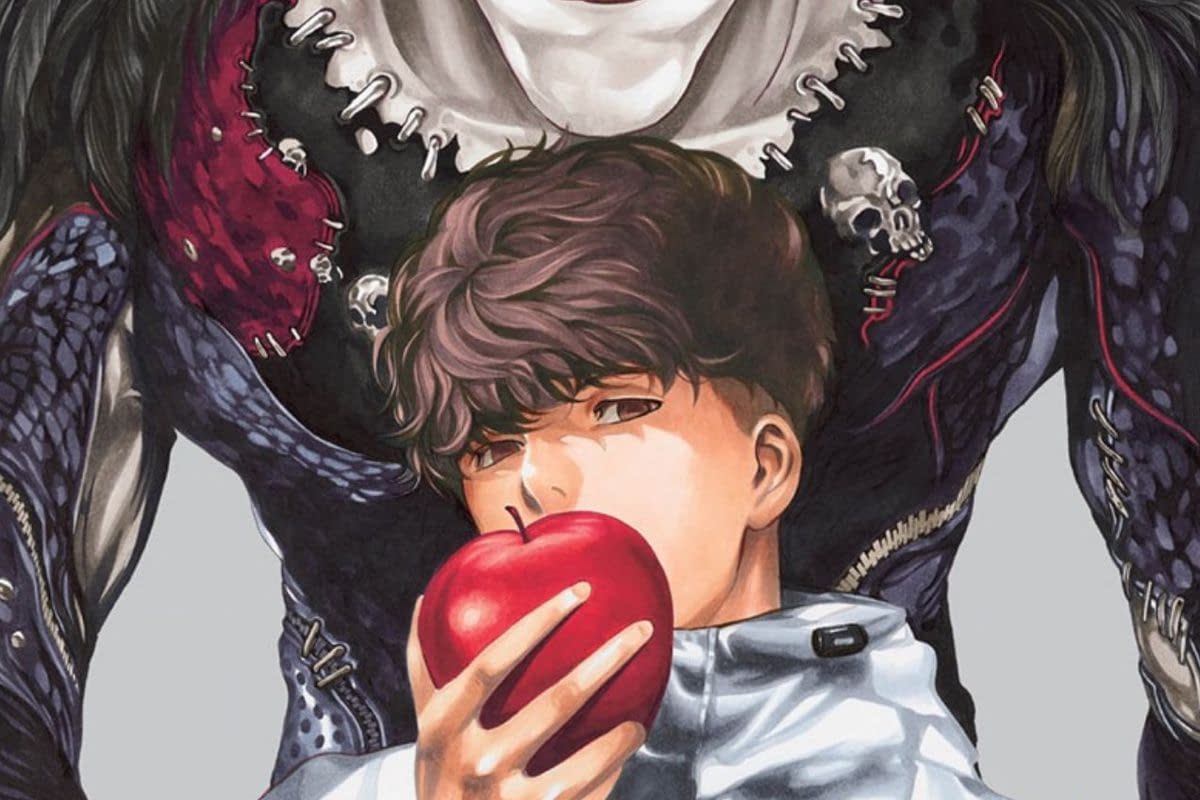 By the time the manga ended, it had exhausted every possible twist and turn. Light went from idealistic killer who thought he was bringing world peace to an outright psychopath killing anyone and everyone who got in his way. The race to expose and defeat him reached a satisfying nasty ending. The story was stuffed full of digs at the media and the gullibility of the crowd. It caught the zeitgeist of the post-9/11 world, spawning anime series, live action movies, prose spinoffs, at least one videogame, live action TV shows and even a terrible Netflix live action movie all the way into 2017.
A Different Death Note in 2020
Now the creators have created an 88-page one-shot manga story set in the present day. And you can read it for free online on the Viz Media website. Ohba and Obata don't go back to the well to repeat the same story again. That would be pointless. Instead, they created a barbed and slyly satirical tale that takes into account the more paranoid surveillance and social media-ridden world of 2020. Ryuk the demon is back, jonesing for apples as usual, and picks a new user for the Death Note.
It's a different world and the kids have different attitudes and behaviours. What happens if you get a Death Note user who doesn't want to use it to kill people? That's the thought experiment of this one-shot. Oh, and Donald Trump shows up. He isn't named, but you know it's him. He kind of steals the show, but I won't spoil how for you.
You can read the One-Shot Special here.